24 Destinations to visit in 2024
If you're anything like us, you've already started planning your sun-kissed 2024 villa holiday. With over 30 hotspot destinations to choose from, unwind on an untapped beach or delve into historic cities. For some travel inspiration to kick off the new year, here's a wanderlust-inciting list that spans from Tenerife to Turkey.
1. Dalaman
Nicknamed the 'Turquoise Coast', Dalaman is a colourful explosion of nature and culture. Mountains draped with forests back swathes of golden sands and jade-coloured waters. Hunt for bargains at Fethiye bazaar or bite into sizzling kebabs and sugar-soaked deserts.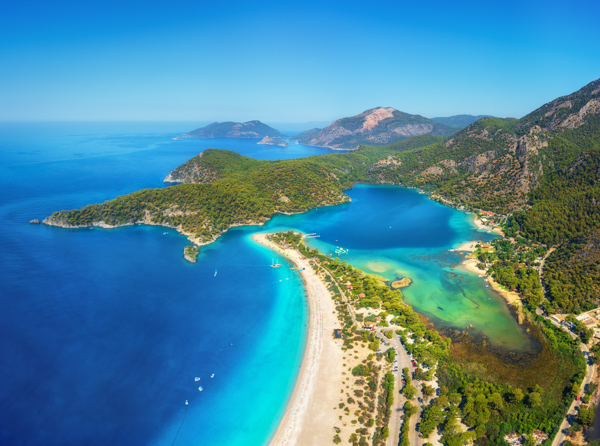 2. Paphos
Lined with a palm-flanked seafront, dine in the sea breeze at a waterfront restaurant or delve for treasures at a souvenir shop. With centuries of history, delve into ancient wonders at the Paphos Archaeological Site, teeming with crumbling ruins and catacombs.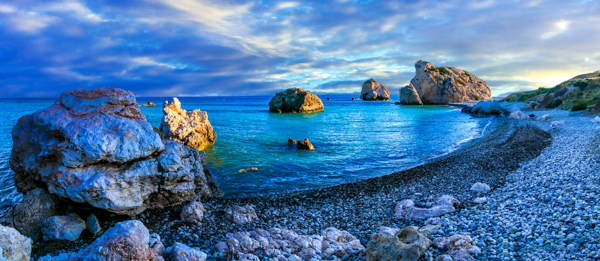 3. Algarve
Anchoring the southern coast, golden-sand beaches and scalloped bays are backed by soaring cliffs and sea caves. A surfing paradise in its remote west, Algarve's hilly interiors are wrapped with lush countryside, hiding historic castle towns and whitewashed villages.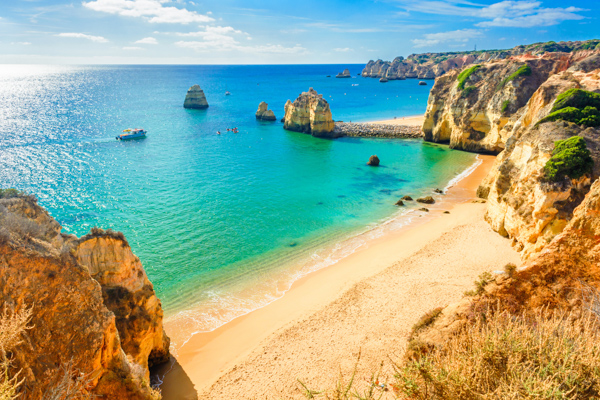 4. Bodrum
Beloved as Turkey's 'Cote d'Azur', Bodrum is full of glitz and glamour while still retaining its authentic Turkish roots. Cosmopolitan resorts and laid-back coastal villages spill over its rugged coastline, while antique ruins and bustling market towns pepper the interiors.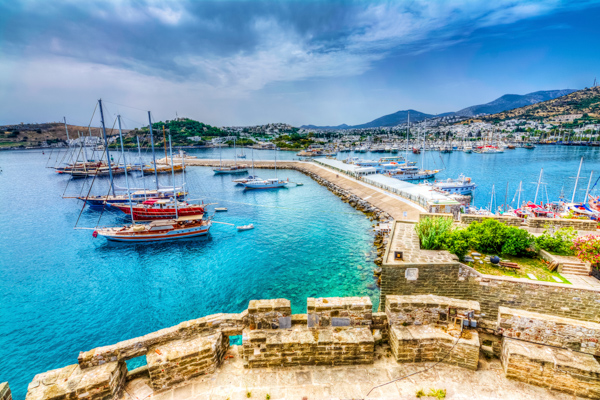 5. Dubrovnik
There's a piece of history in every corner of this pearl of the Adriatic. Dubrovnik's Old Town is a parade of Venetian townhouses, Gothic bell towers, and stucco-façade churches. Walking through its age-old fortified walls, you're swept by scenes of cobalt-blue waters and looming mountains.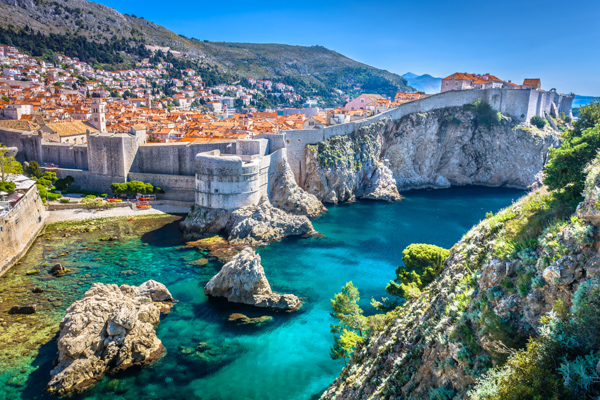 6. Rhodes
Rhodes has something for everyone, from Blue Flag beaches to ancient wonders. Travel back to Byzantine times in Rhodes Old Town or admire an historic Acropolis in Lindos. Beaches are a big deal here, from peaceful white sands to buzzy beach bar favourites.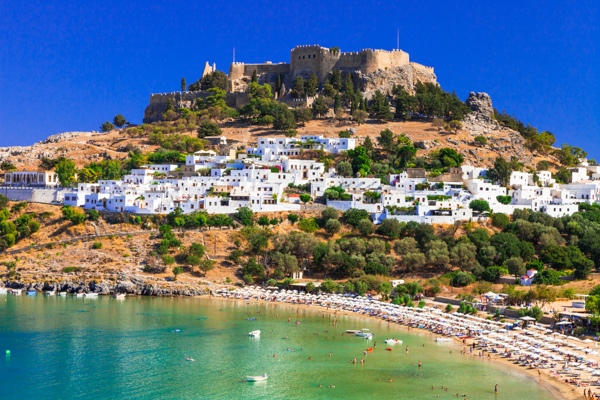 7. Istria
Full of mystic allure, Istria is home to picture mist-shrouded hilltops, rugged beaches, and sun-dappled vineyards. Soak up the urban bustle and Roman amphitheatre at Pula, or walk the medieval maze-like streets of Porec. Swoon-inducing scenery awaits at Rovinj and Labin, with pastel houses jutting out to sapphire seas.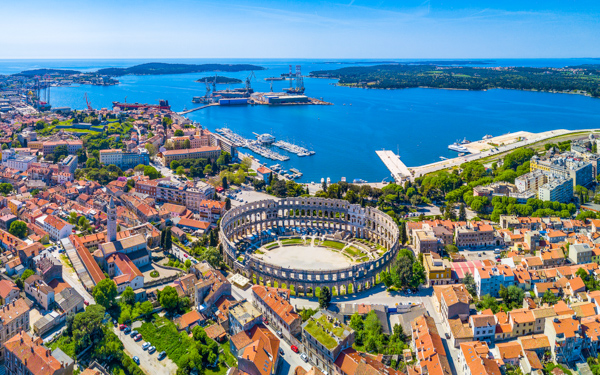 8. Coral Bay
Beaches in Coral Bay get the green light from families plus a Blue Flag award, with cornflake-coloured sands curving the shoreline. Snorkel in crystal waters, set off on a boat trip, or doze on the sand. Tempt your tastebuds at the palm-lined boardwalk, stacked with tavernas and cafes.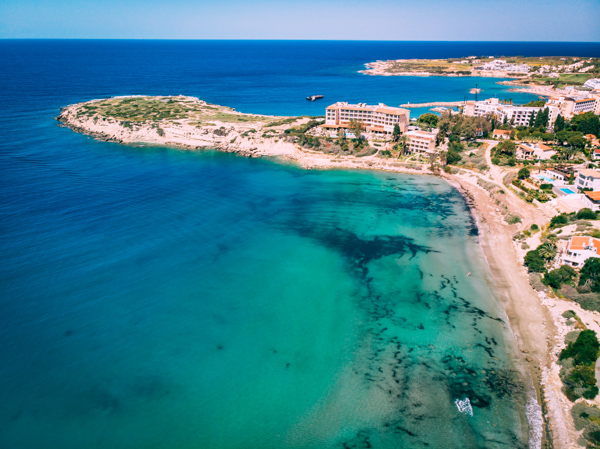 9. Andalucía
An authentic taste of Spain, Andalucian towns buzz with swishes of flamenco dresses and the flavours of tapas. Quaint white villages perch on crags, mythical castles rise from forests, and iconic cities seep with history. Then there's the natural side, where powdery beaches meet sky-scraping mountains and wild deserts.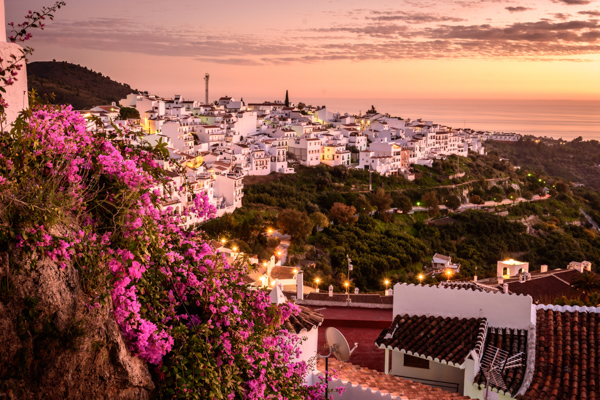 10. Menorca
Menorca moves to its own mellow beat, a rustic patchwork of rolling hills, colourful harbour towns, pine forests, and sleepy white villages. You can't forget the sun-bleached beaches, from long ribbons of powdery sand to secluded limestone coves that lap shimmering waters.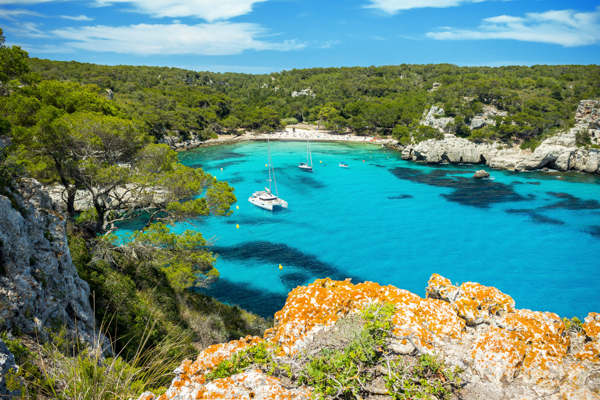 11. Majorca
An island paradise with a diverse landscape, Majorca offers stunning beaches, turquoise waters, and lush forests. Immerse yourself in the vibrant culture and indulge in delicious local cuisine at waterfront restaurants or explore the lively markets. Majorca has something for everyone, from serene coastal retreats to bustling city experiences.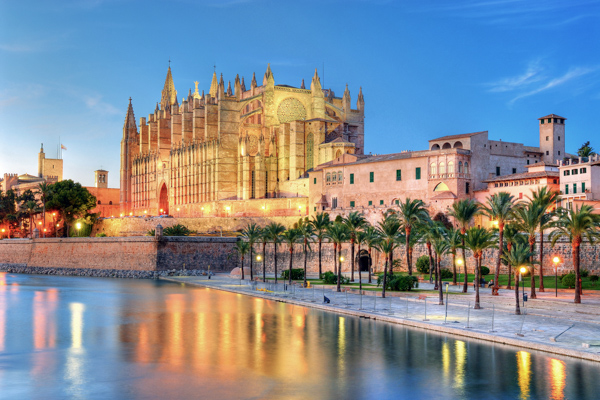 12. Lanzarote
An otherworldly island paradise with a wild and lunar-like volcanic landscape decorated with bubbling geysers and dramatic caves. Head to Lanzarote for traditional towns are hidden in lush valleys, fishing villages frozen in time, vineyards perch on rugged slopes and beaches swathed in a kaleidoscope of colours.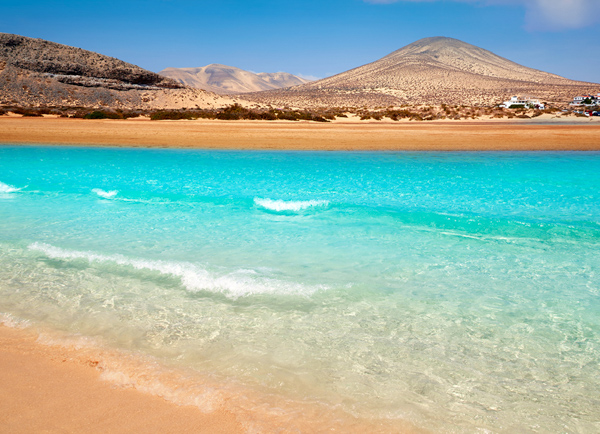 13. Corfu
Strips of sandy beaches and clear waters have put this Ionian Island on the map, with a perfect backdrop of cypress-studded hills and olive groves. There's still an old Greek charm in Corfu, with vertiginous villages, bougainvillaea-draped monasteries, and sea-plunging fortresses.
14. Protaras
Snaking Cyprus' east coast, holidays in Protaras put the beach first. With a band of six top-drawer beaches, Fig Tree Bay is a Blue Flag beauty with a blanket of soft sand overlooking a pretty islet. Framed by a sultry main street, there's a crowd-pleasing line-up of bars and restaurants.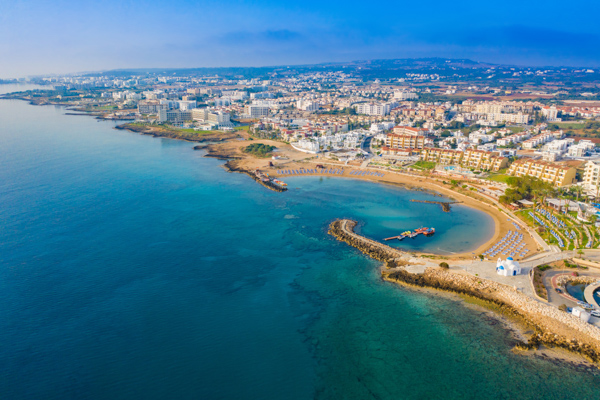 15.Tenerife
Tenerife is a big Brit hit, with playful resorts serving up fun in the sun all year round and beaches painted with golden and unique black sands. Beyond the hotspots are quaint colonial towns surrounded by tropical forests, volcanic valleys, and the mighty Mount Teide waiting to wow.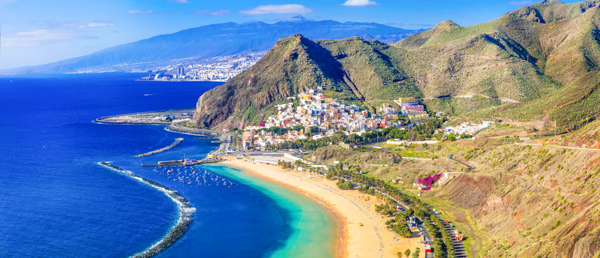 16. Crete
Greece's biggest island is a cultural marinade, where Venetian cities rub against mighty fortresses and frescoed monasteries. Sun-drenched beaches spill over rugged canyons and untouched villages, while traditional tavernas serve up Cretan delights washed down with local wine or raki.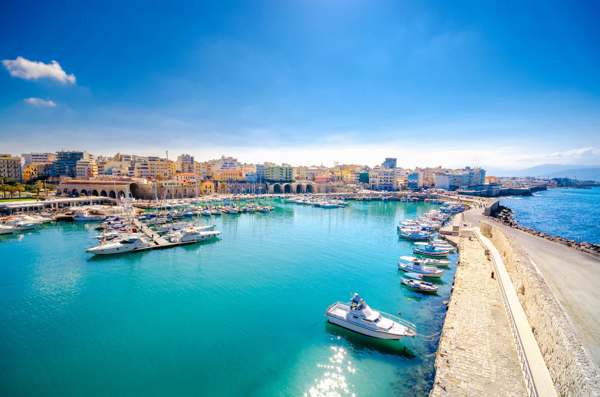 17. Provence
With a poignant beauty that has been a muse for countless artists, Provence is a French delight. Enchanting medieval cities and fairy-tale villages stroke softly-scented lavender fields and terraced vineyards. Roman temples meet contemporary art galleries, while Michelin-starred restaurants pair local wine bars.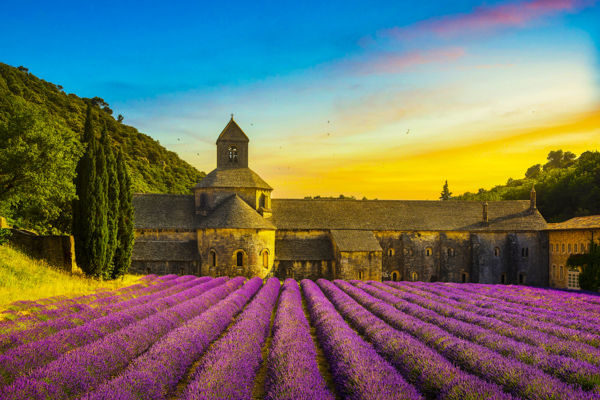 18. Kefalonia
Natural beauty takes centre stage on the slow-paced island of Kefalonia, with craggy coves and powdery bays hiding along the coastline. Tiny villages and harbour-front towns show off historic Venetian architecture, while oak forests, vineyards, and towering mountains cloak the rugged interiors.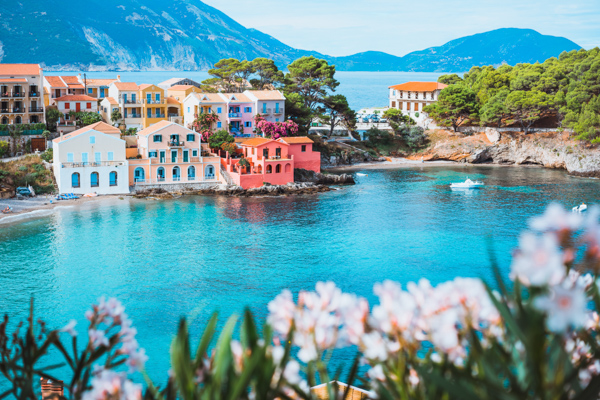 19. Zakynthos
An island with two faces, Zante's southern shores are lined with sun-blissed resorts, platinum sands, and beach bars. Wild forests and rural villages offer a glimpse of local tradition in the rugged north, while limestone cliffs plummet into turquoise waters, creating postcard-worthy backdrops.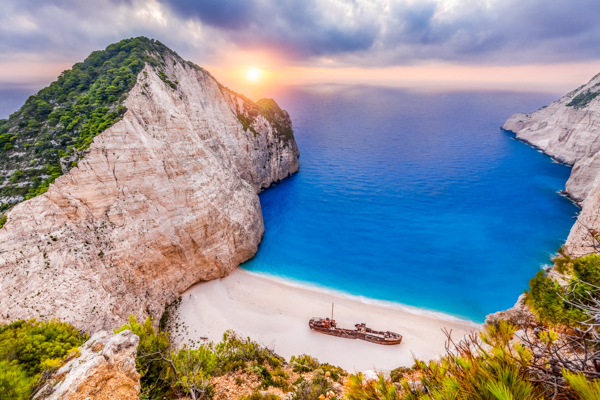 20. Costa Brava
Spain's wild coast is a palm-lined paradise, with unspoiled coves and vanilla-coloured beaches. Stone villages and medieval castles verge the hilly interiors, while beach resorts and cosmopolitan cities hug the shoreline. With extinct volcanoes, wetland lagoons, and cliff-hugging hiking trails, the Costa Brava is full of scenic surprises.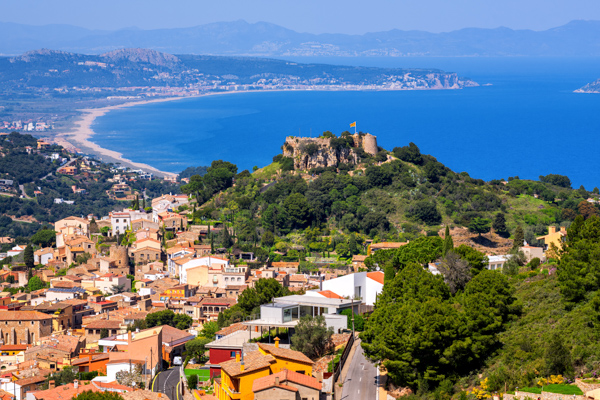 21. Amalfi Coast
The Amalfi Coast exudes Italian charm with a fusion of beguiling beaches, rich heritage, and scintillating scenery. Cliff-side towns stack pastel-hued houses, while famed cities amaze with their Venetian architecture. Sample the local limoncello, taste fruity gelatos, and bite into fluffy gnocchi dishes.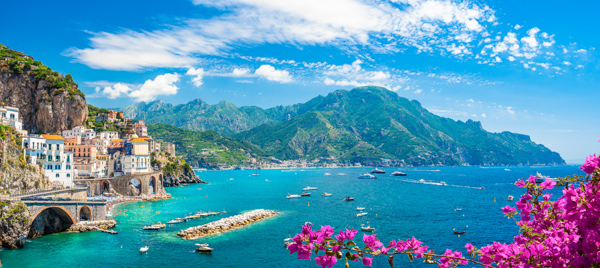 22. Ibiza
Far from its party capital image, Ibiza is one of the Balearic's best-kept secrets. There's a peaceful side bejewelled by untouched coves, pine-clad hills, charming villages, and laid-back beach bars. Roam the ramparts of Ibiza's Old Town, stuffed with cobbled streets and crumbling churches.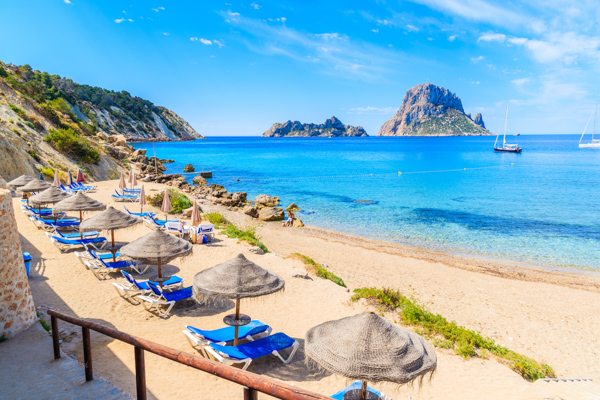 23. Lefkas
A laid-back Greek treasure, the scenery in Lefkas is a paint-box of colours, where white cliffs drop into the blue sea, lit by peach-tinted sunsets. The soaring mountains conceal timeless villages and wild olive groves, while the icing-sugar beaches are a water sports haven.
24. Gozo
Humming a slower tune, Gozo's age-old fishing roots seep into harbour-front towns, and megalithic temples echo the island's colourful history. Sapphire bays cosy into the crags of the coastline, while white limestones plunge into the ocean to form dazzling coves and rock formations.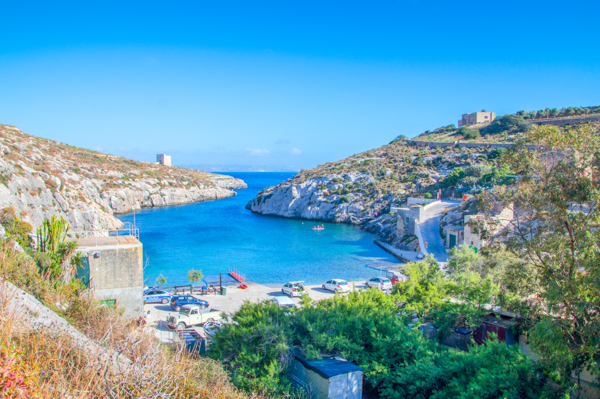 If you're dreaming of a sun-kissed villa holiday in 2024, the options are endless. From the stunning Turquoise Coast in Dalaman to the historic wonders of Dubrovnik, there's a destination to suit every traveler's taste. So why wait? Start planning your unforgettable getaway today! Take the first step towards your dream holiday by searching for all the amazing 2024 villa holidays available. Whether you're seeking relaxation on secluded beaches or exploration in vibrant cities, the perfect villa is waiting for you. Don't miss out on creating lifelong memories. Begin your search now and embark on a remarkable adventure in the year 2024!