Mountain Biking in Majorca
Majorca (or Mallorca) is highly recognised for being amongst the world's greatest cycling destinations due to the island's open roads, warm climate and winding tracks offering a combination of steep, vigorous and gentle trails. With a delightful recipe offering a mix of lively coastal resorts and the modern/traditional capital city of Palma you'll have a world of amazing sites and opportunities at your feet as you step onto the island.
Mountain biking in Mallorca can be as exciting or peaceful as you want it to be, from steady single track to the Gnarlyst rock gardens fast flowing down hill and dedicated uphill tracks Mallorca has it all! You may know Mallorca for the ample road cycling opportunities which is world famous but in my opinion the mountain biking is just as good, even better when you know where to find the trails and that is where Guy from CHAIN GUIDE MALLOCA comes in.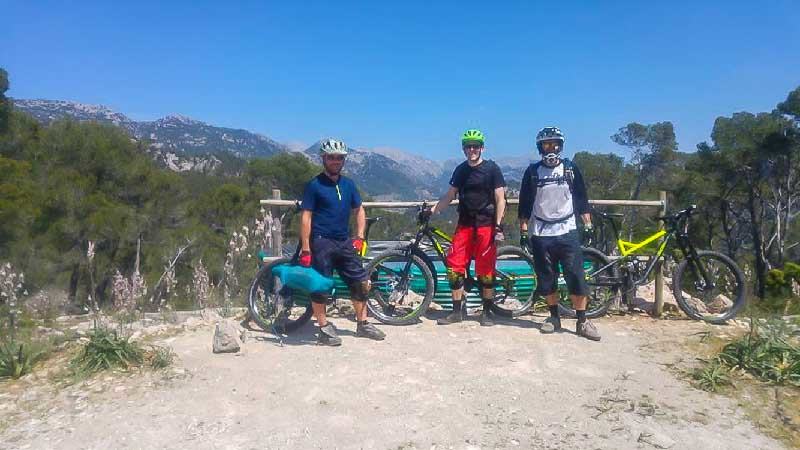 Bike Tours
Chain Guide Mallorca is based in Alcudia and run bike tours suited to every skill level from beginner and intermediate skill levels to the very adept advanced rider.  Guy is not only a great guide but just a great friendly guy (excuse the pun) I had the privilege of spending a fantastic day out on one of his tours and experienced some of the best technical, fast and most scenic riding to rival most available in Europe.
Discover Majorca's terrain
Mallorca is certainly ideal bike territory if you know the terrain. The island encompasses a labyrinth of incredible trails taking you through the most remarkable districts which lead out to some really stunning landscapes. Riding through the island as opposed to driving or hiking can liberate even the most indifferent person and bring on an unusual yet astonishing sense of freedom and gratification. And that's not all; it will also put you in a great mood and boost your appetite leading to a very satisfactory lunch afterwards.
The Bike
Chain Guide Mallorca offers the best in mountain bike rentals, I was lucky enough to ride the new and very capable Enduro mountain bikes which are set up to suit every rider. These are radon swoop 170 mountain bikes and you'll see why it's UK Mountain Bike Magazines "Bike of the year" once you've had the pleasure of riding one. Due to our capable skillset, the itinerary that was used for our bike tour confronted a challenging route. We wanted to cover as much of the terrain as we could and were looking for a combination of speed and adrenalin pumping tracks and that's exactly what we got!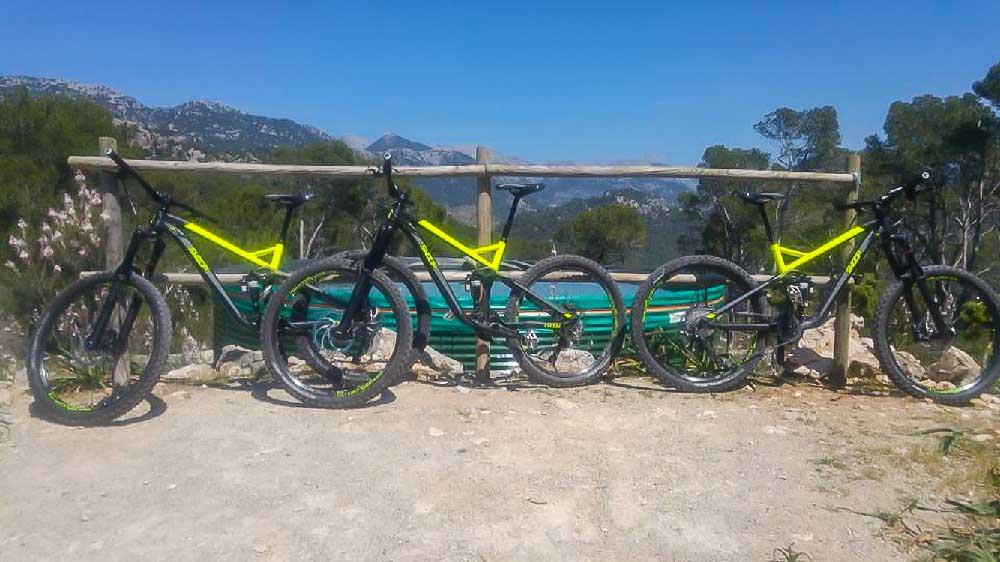 The scenic route
Likewise, there is also a suitable itinerary for the less experienced or for those who would prefer a more scenic route. Along this ride you can take in the beautiful landscapes at your leisure or ride on the clear open roads all led by your' very own guide. Chain Guide Mallorca offer a fitting itinerary for every type of rider and for every desire so there won't be a disappointed rider in sight! So whether you fancy a steady ride or you want to conquer some adrenalin pumping trails, Guy is your (guy) and will hook you up. If you're ever in the area you won't want to miss out on a day out with Chain Guide Mallorca, give them a call or visit the web site for more details and your trip to Mallorca will definitely be an unforgettable one.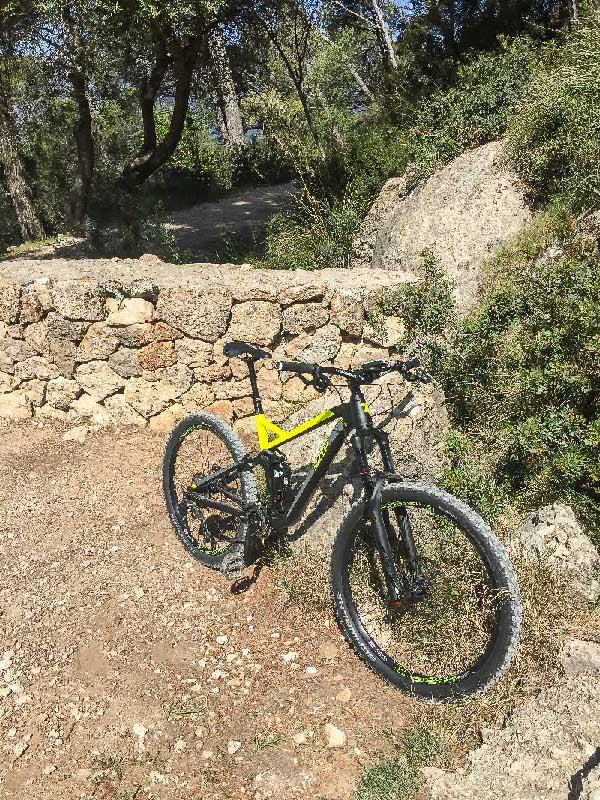 Out of the saddle…
After an exhilarating day in the saddle you'll want somewhere to relax and unwind somewhere warm and inviting that feels like home. Solmar Villas offer a stunning selection of villas in Alcudia and with over 35 villas available in Alcudia alone you'll be sure to find your perfect villa from which to explore the region thoroughly. 
Solmar Villas also offer Mallorca villas in various other resorts around the island.  As well as Alcudia, these Beautiful Mallorca villas are located in the following resorts: Cala d'Or, Pollensa, Puerto Pollensa and Cala San Vicente. Mallorca villa holidays with Solmar villas will give you the opportunity to enjoy Mallorca on a whole new level. When staying in a Mallorca villa you'll get to experience a more relaxed holiday with more privacy along with a whole host of other advantages sure to make your Mallorca villa holiday the villa holiday of a lifetime.