10 Things to do in Madeira
Where is Madeira?
Madeira is a tiny island and part of a rugged volcanic archipelago situated 500 miles off the southwest coast of Portugal and close to the coast of North Africa. It may be just 13 miles wide and 35 miles long, yet the Pearl of the Atlantic packs a diverse range of landscapes and activities into those slender proportions. It's also just a four-hour flight away from the UK with no time difference, meaning you can experience our short-haul Madeira villa holidays with no jet lag!
What are the best things to do during a Madeira villa holiday?
1. Soak up the Mediterranean Climate
Blessed with year-round, mild and sub-tropical temperatures, a villa holiday in Madeira should be considered at any time of year. Madeira's spring is perhaps the most beautiful season; warm with flowers in full bloom. Literally translating to Sun Point, Ponta do Sol is the resort in Madeira that receives the most sunshine throughout the year – the ideal place if you love catching some rays and spellbinding sunsets.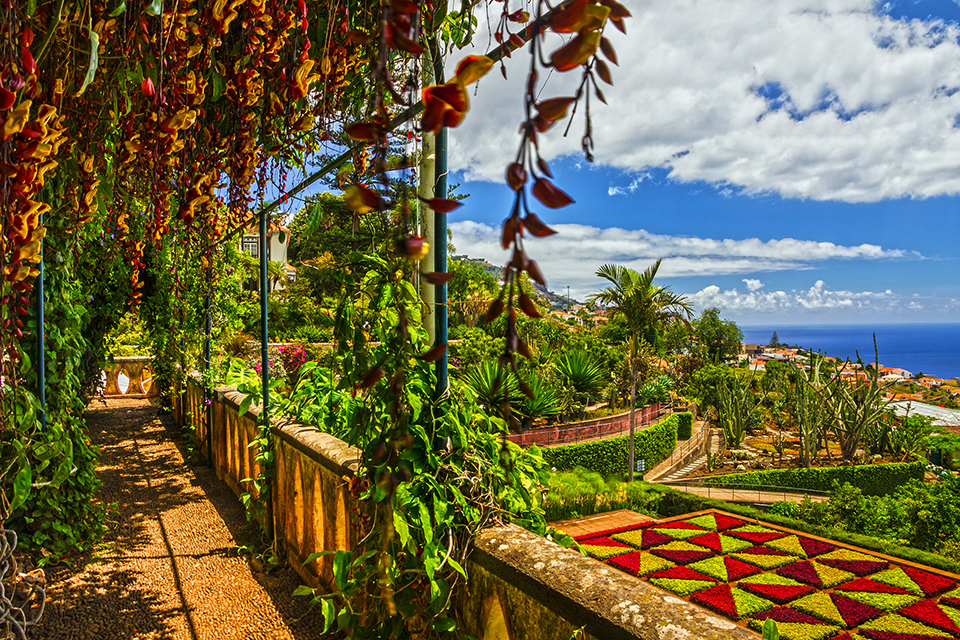 2. Explore the Outdoors
Madeira's dramatic terrain comprises of saw-toothed mountains that plunge into emerald-green valleys and clear lagoons, making it an ideal outdoor playground for everything from hiking and mountain-biking, to canyoning and rock-climbing. Walking holidays are very popular here thanks to the island's network of irrigation channels known as levadas, carved into the mountainside and gently snaking across the island. For the best way to discover the island's topography on foot, follow the waymarked paths that run alongside these water-filled levadas and pass through some of Madeira's most breathtaking scenery.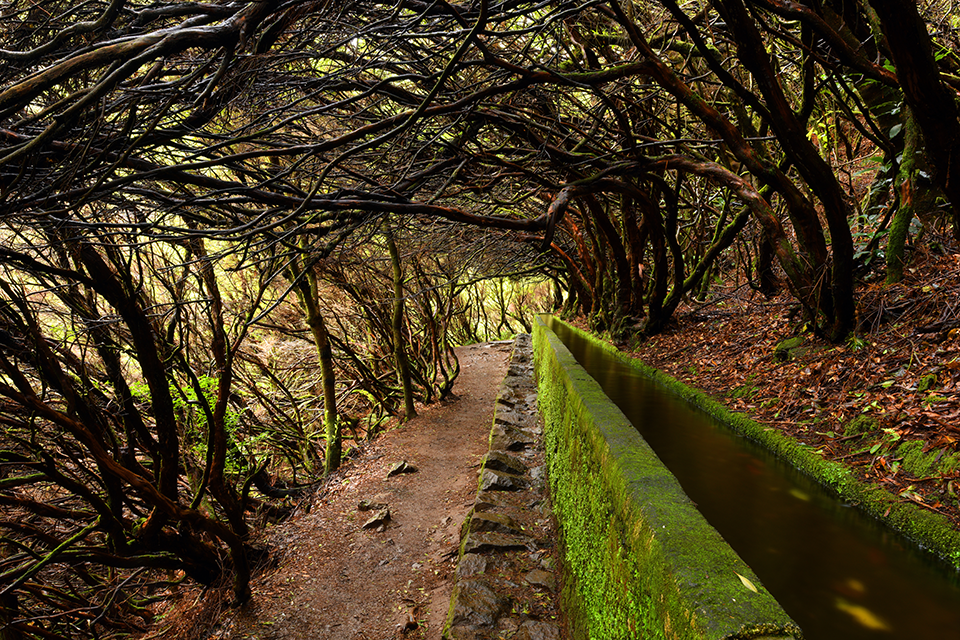 3. Visit a Botanical Garden
Madeira's most beautiful botanical gardens can be found in Funchal. The Madeira Botanical Garden and Monte Palace Tropical Garden are two of the most photographed on the island, with the latter exuding a Japanese feel thanks to its exotic plants, ornamental bridges and ponds teeming with koi carp. Overlooking the city, the Palheiro Gardens are famous for their hillside setting 500 meters above sea level and are a paradise for camellia lovers. With so many colourful parks to visit, it's clear why Madeira has long been called the 'Garden Isle'.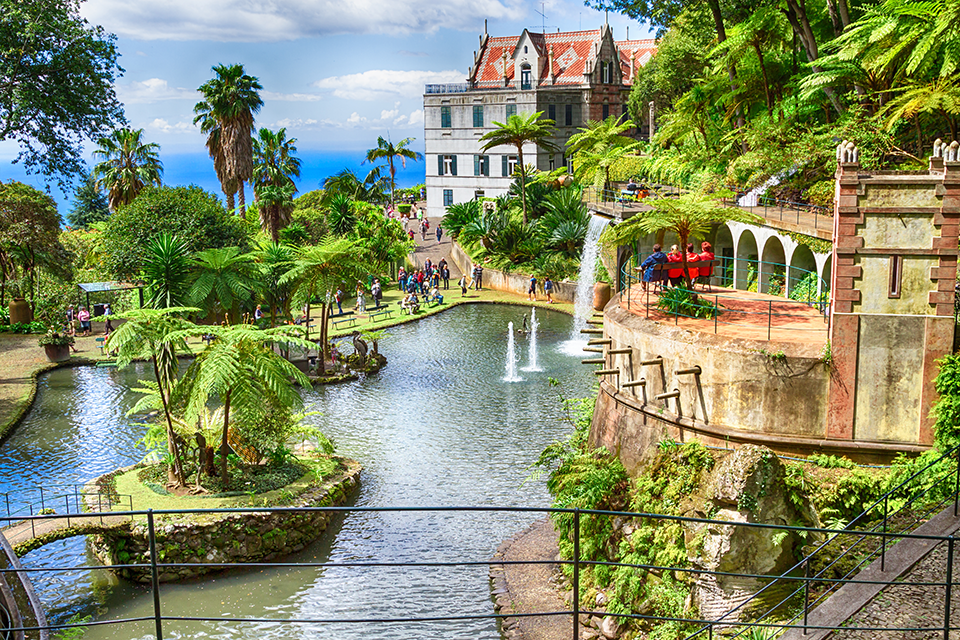 4. Sample the Gastronomy
Our villas to rent in Madeira are perfect for self-catering, but there are plenty of restaurants to try if you want to take a break from cooking. From seafood to sweets treats, wine to poncha, dining is a pleasurable experience. Surrounded by Atlantic waters, fresh seafood is always in abundance; local favourites include black scabbardfish with fried banana and limpets 'Lapas', splashed with fresh lemon and butter. Traditional meat dishes are also mouth-watering – a must-try is 'espetada', grilled beef skewers spiked on a bay leaf, washed down with a glass of poncha made with rum, lemon and honey. Madeira wine is a huge part of the island's culture and naturally, wine tours are plentiful. We recommend a visit to one of the sun-dappled vineyards or a tour of 200-year-old Blandy's Wine Lodge.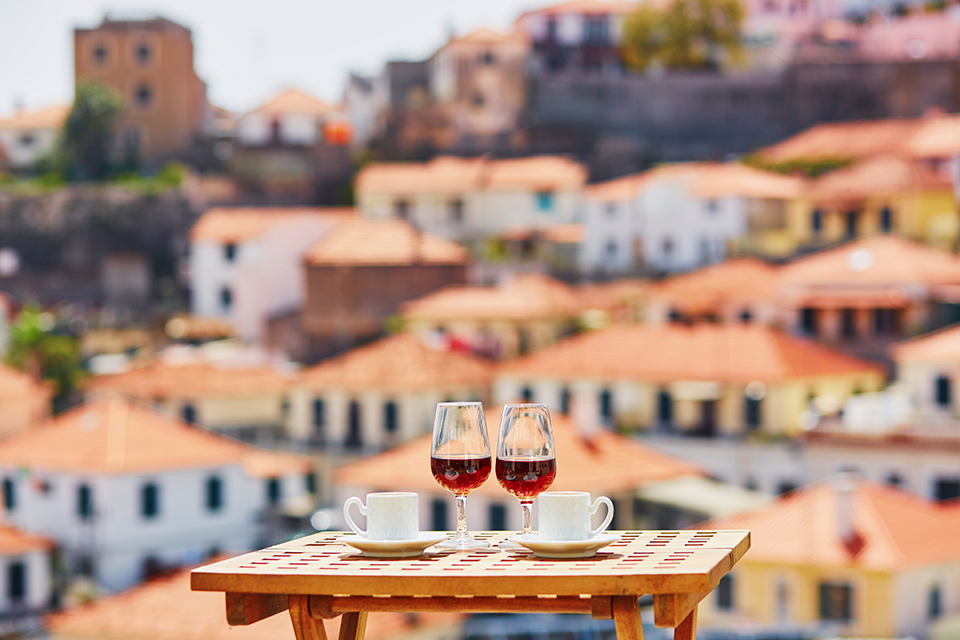 5. Laze on Ethereal Beaches
Due to the historic volcanic activity on the island, Madeira swaps golden beaches for other-worldly black sand and pebble stone seashores. Praia Formosa in Funchal boasts soft black sand, while Madalena do Mar's black pebble beach contrasts wonderfully with its soaring emerald cliff backdrop. Though beautiful, if you're in search of golden sand there are several man-made beaches you can visit. The coastal town of Calheta is home to a golden sandy beach created with imported sand set next to a pretty marina with multiple amenities. Alternatively, plan a daytrip to the nearby island of Porto Santo, easily reached by ferry and famed for its nine-kilometre stretch of tawny-streaked sands.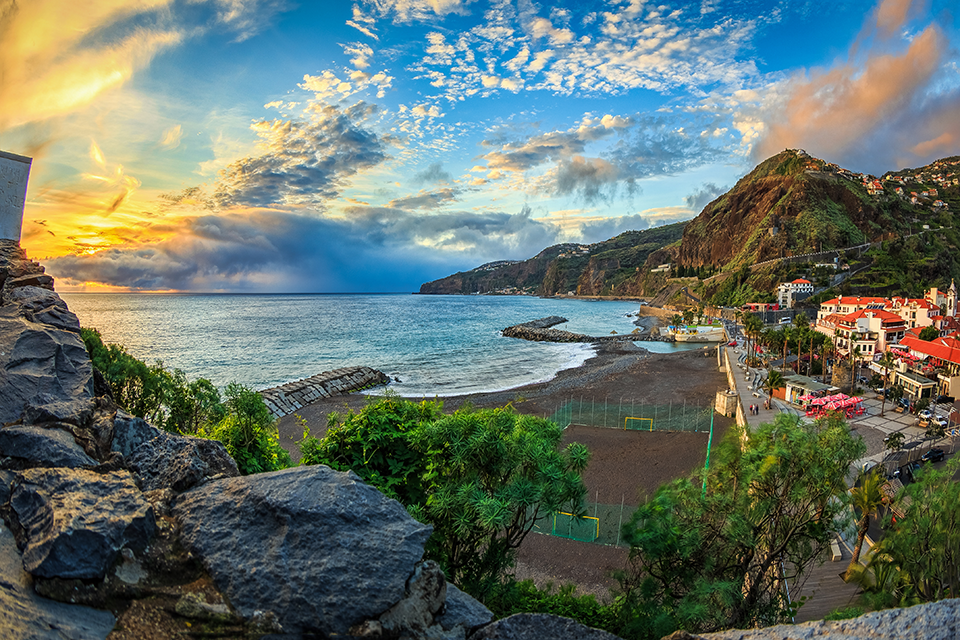 6. Be at One with Nature
The natural reserves on Madeira Island can be an excellent option to visit and enjoy the landscapes, flora and wildlife on the island. When you stay in the southeastern area of Canico, you've got a plethora of fascinating undersea life right on your doorstep at the Garajau Partial Natural Reserve. Occupying an area that reaches six miles, this is the only exclusive marine reserve in the whole of Portugal, offering unparalleled conditions for snorkelling and diving in the crystal-clear waters.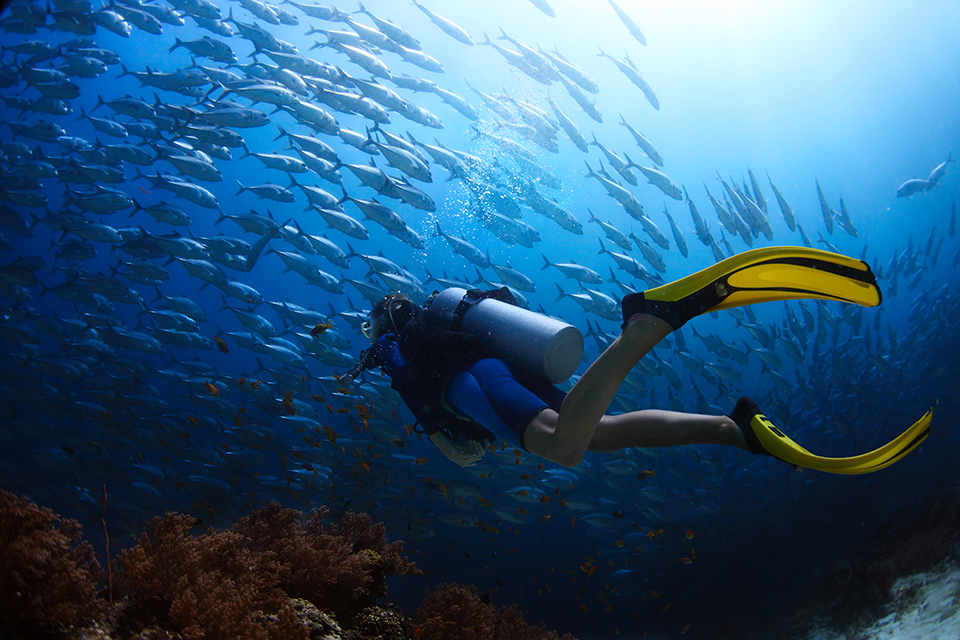 7. Bond with Family Activities
Our Madeira villa holidays are perfect for the whole family. From watersports to waterparks, snorkelling with dolphins to jeep safaris, this is a true adventure playground. Children and adults alike are sure to experience thrills on the waterslides at Santa Cruz Aqua Park, while the Madeira Theme Park is a great place for children to learn about the island's history, science and traditions in a fun setting. Other notable attractions include Funchal's Madeira Story Centre presenting 14 million years of history in an interactive way, the Prazeres Educational Farm with donkeys and llamas and the Volcanism Centre and caves of São Vicente, with lava accumulations and volcanic stalactites.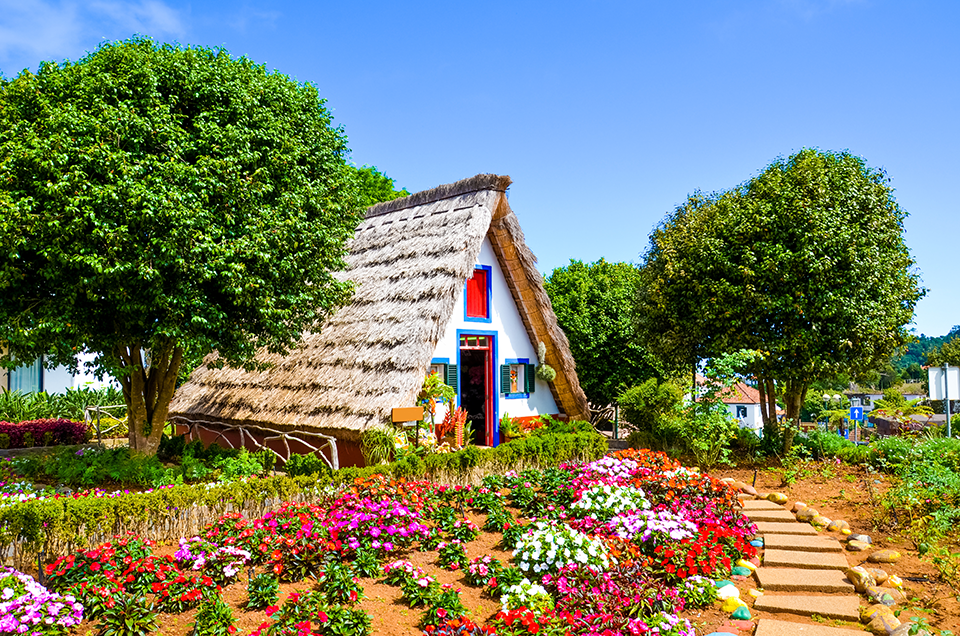 8. Go Tobogganing
It is an absolute must to experience Madeira's dry-land toboggan rides, which take place in Monte Village overlooking Funchal. Pushed by two Madeirense runners dressed in traditional attire, prepare to slide through the narrow winding streets at high speeds in an old-fashioned wicker toboggan. But beware, these rides are only for the brave as speeds can reach 48km/ph! For a more serene experience, Monte Village provides unforgettable views of Funchal and the coast – simply head up by cable-car and get set to be awed.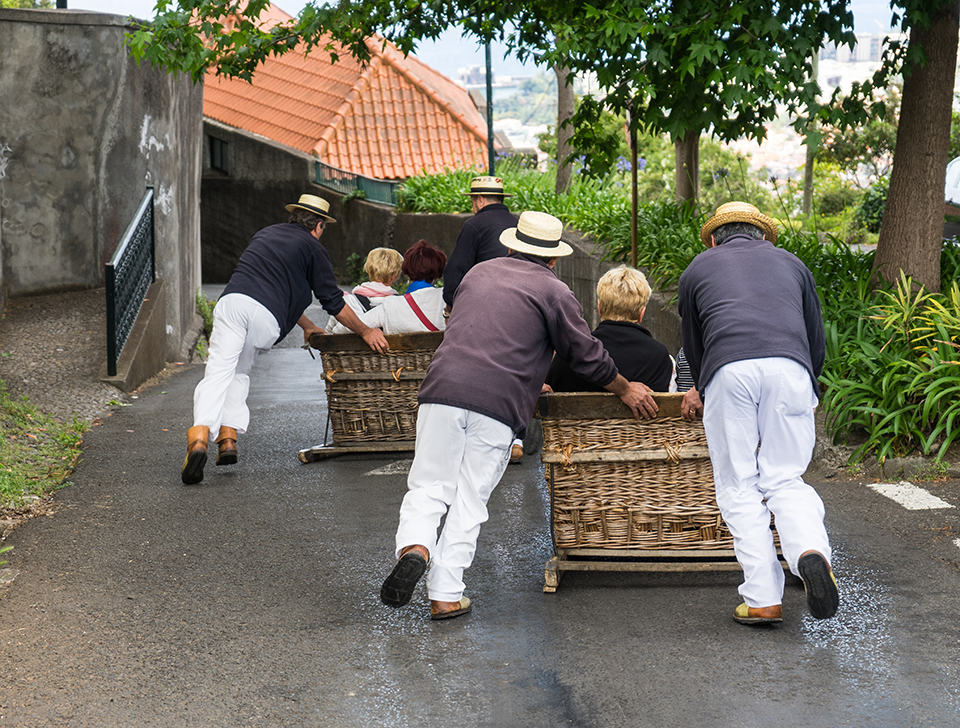 9. Whale and Dolphin-Watch
Madeira is renowned for its whale and dolphin watching, with over 20 species frequenting the waters between April and October. Seasonal wildlife watching excursions offer the chance to spot Pilot, Humpback and Beaked whales, as well as Atlantic Spotted, Bottlenose and Striped dolphins. Small boat trips depart from Funchal harbour, or you can have fun cruising the waves in a RIB boat, sometimes accompanied by a marine biologist.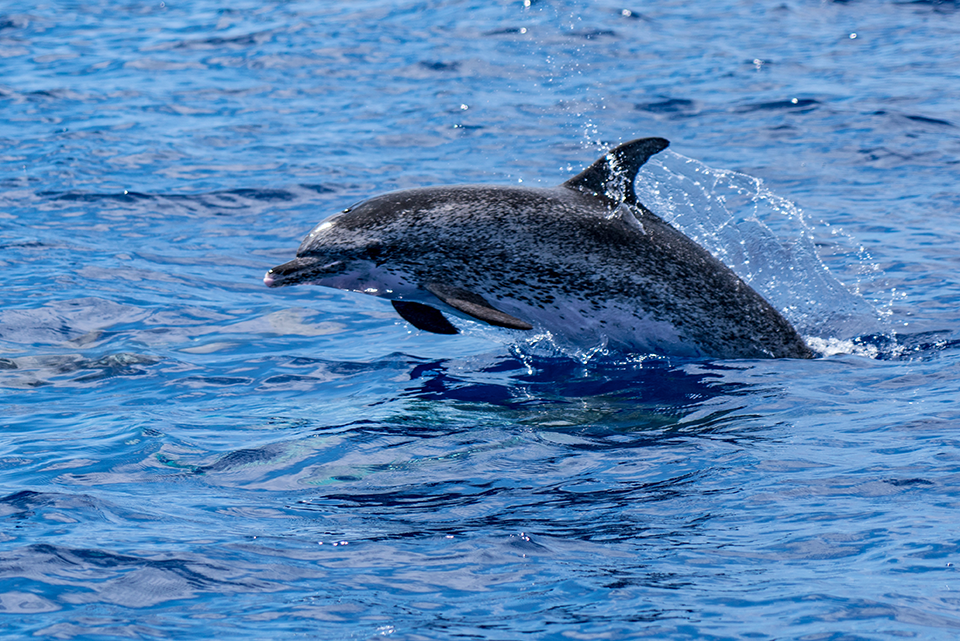 10. Stay in one of our Luxury Villas!
Our villas in Madeira make for an unforgettable holiday. Whichever resort you choose to stay in, it's clear that Madeira offers some of the most spectacular scenery in Europe. We offer a wide range of villas where you have the freedom to create your own carefree schedule to do what you like, when you like, and our experts are on-hand to ensure you select the right resort for all of your holiday desires.