Things to do in Cyprus
Cyprus Villa Holidays
Take one step onto Cyprus Island and you'll have a world of joy at your feet! When you think about Cyprus holidays it's hard not to picture beautiful long stretches of golden sandy beaches, the stunning Eastern Mediterranean waves crashing against the rocky seabed and a plethora of relaxing retreats in a choice of amazing Cyprus villas.
Cyprus Holidays bear a significant grasp on the variety of sun-soaked blue flag beaches dotted all around the Island, though on a Cyprus villa holiday you get to enjoy the tranquillity and convenience of a private pool and a variety of other amenities, so you get the best of both worlds. Whether your Cyprus villa holiday involves more beaches or pool time there is one thing for certain; there is a lot more to Cyprus than beaches and pools!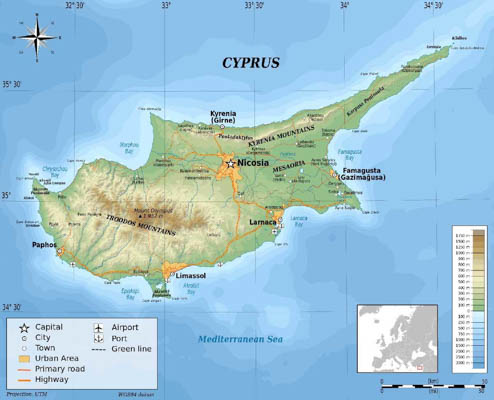 Here are our favourite things to do in Cyprus:
Troodos Mountains
When taking a Cyprus holiday ensure that you research the many amazing things to do here and various places of interest to visit. Troodos Mountains is no longer than a 2 hour car journey from our Cyprus villas and most are as close as 1 hour and 30 minutes to the Mountains. However long it takes to get here it is well worth the trip during your visit to this enchanting island.
Why not take a refreshing hike to Caledonia Falls during your trip to Troodos Mountains? This pleasant hike offers stunning views and endless photograph opportunities. It can take up to an hour to hike up and down the fall and due to the cool waters running down the streams and waterfall it's possible to complete this trek in warmer weather too. Make sure you take a refreshing dip in the cool waters during your hike, there's nothing better than a dip in cool waters during a hot summers' day!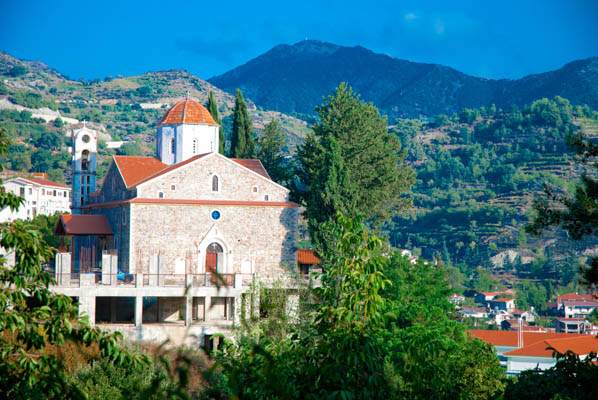 Quad Bike Safari
If you're enjoying a stay at one of our fantastic Cyprus villas with the family then be sure to schedule in a Quad biking safari at Troodos Mountains. Most would describe this as the highlight of their trip and you needn't worry about your' quad biking experience as this is all taken into account. The safari will take you through a whole host of amazing villages where you'll see a selection of captivating sites offering the most stunning views of the mountain range and more. Once the safari is complete guests can enjoy a tasty lunch where you can fill up on a variety of traditional Cypriot meze dishes. 
Kykkos Monastery
Pictures just will not do this place any justice; tucked deep in the Troodos Mountains this Monastery boasts the most serene atmosphere. Visitors can drive up to the Monastery although there are various tour opportunities available including a Jeep tour providing a fun trek up to Kykkos Monastery. The Monastery it is a beautiful building with remarkable paintings and treasures to view and the Church is also a magnificent sight.
Cyprus Wineries
A Cyprus villa holiday just wouldn't feel right without a visit to the Islands' famous wineries.  The charming Island of Cyprus is home to an abundance of grape varieties which has allowed the island to produce an assortment of wine collections for almost 5000 years now. Guests can sample these delicious grape and wine varieties at numerous wine villages dotted around the island and with 6 different routes running throughout the island you can enjoy a delightful choice of charming wineries. From Paphos, guests can head through route 1 (Laona to Akamas) here you can enjoy visiting 5 of the numerous wineries and an excess of captivating scenery of the unspoilt region of Akamas.
Cyprus Cruises
Guests can embark upon a choice of Sea Cruises from Paphos Harbour from which cruises depart regularly. Here you can choose from a variety of boat ride types from Glass bottom boats offering the most fascinating sights of the underworld including the wreckage of Vera K which sank in 1972. There are also plenty of scuba diving opportunities here where you can explore the wreckage more thoroughly and also swim along with an abundance of fish varieties.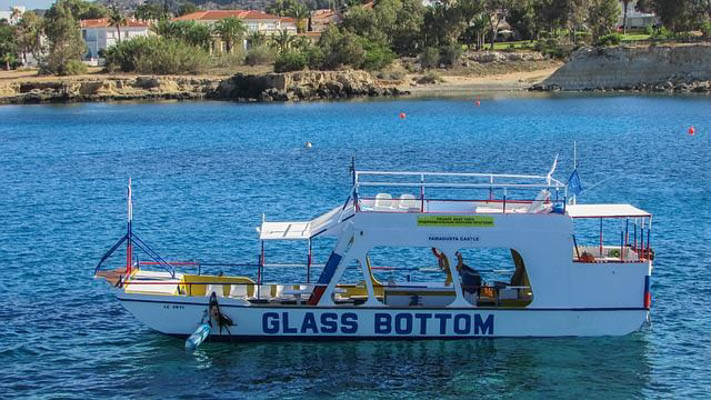 Your

 Cyprus Villa Holiday
Whatever you decide to do in Cyprus it's inevitable that you'll leave wanting more! Solmar Villas offer a selection of Cyprus villas. Our wonderful collection of Cyprus villas includes villas in, Coral Bay, Latchi, Argaka, Paphos, Polis and Protaras. Cyprus Holidays are made easy with Solmar Villas; we offer a stunning selection of Cyprus villas along with flights, transfers or car hire. Our customers can rest assured that their Cyprus villa holiday is one to be remembered. Whether you choose to relax by your private pool, take a stroll along the shore or explore the island, we are certain you will leave Cyprus wanting more. Many of our customers continue to return to the island as there are endless opportunities to explore here and each Cyprus villa holiday leaves guests even more curious than the last!