Things to do in Lefkada
Nestled in the azure Ionian Sea is the delightful island of Lefkada (commonly referred to as Lefkas), which is home to an astonishing blend of exotic character, traditional mountain villages and a fascinating history.  With so much to discover, matched with glorious sunshine, tranquil waters and beautiful sunsets, a trip here will surely make you fall in love and want to return again and again. Here are out top things to do in Lefkada:
Beach Hopping
White sand, striking cliffs, crystal clear waters and magnificent sunsets – the West Coast of Lefkas really is the place to be when it comes to beaches. Frequently ranked amongst the top rated beaches in all of Greece and the Mediterranean, this part of the island is well worth a visit. Perhaps the most popular is Porto Katsiki – and for very good reason! The beach is easy to reach and it has a dramatic cliff backdrop, making the sunsets here truly remarkable as they turn a golden red colour. Kathisma beach is a very tourist-friendly beach with plenty of beach-bars and tavernas, whilst the quieter Egremni beach is only accessible by boat from Vasiliki and is a great spot to truly unwind!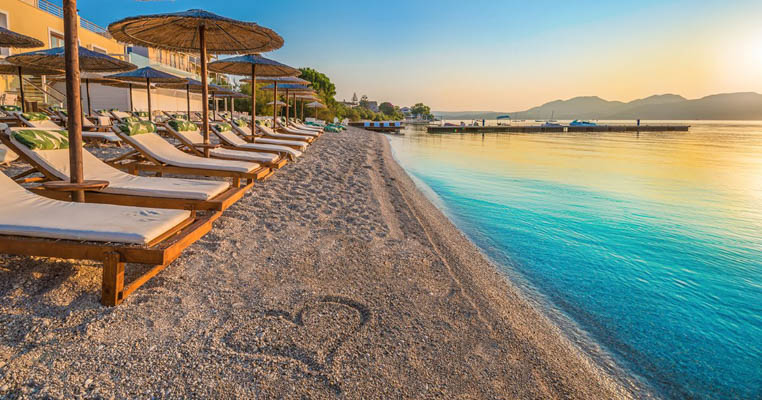 Hiking along the Melissa Gorge
Perhaps one of the lesser-known attractions in Lefkas is the Melissa gorge, two captivating nature trails located in the area of Sfakiotes which is home to lush greenery and natural springs. A walk through here will truly immerse you into the island's nature. You'll also come across over 50 old watermills which were used during the 19th century.
Nidri Waterfall
Next up on your journey across this stunning island is the unmissable Dimosari Waterfalls in Nidri.  Cascading from a height of 15 metres into a cool natural pool below surrounded by impressive rocks and greenery, the waterfall has become a popular place to go for a dip! A picturesque walk from the seaside village of Nidri on the East Coast of the island will bring you to this fascinating natural wonder.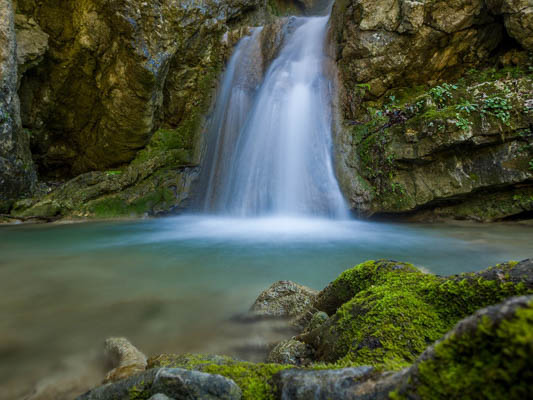 Cape Lefkada
A drive down to the island's southernmost point will bring you to one of the most important historical landmarks, to which allegedly Lefkas owes its name. The dramatic white rocks is where the name originates ('Lefkó' meaning 'white' in Greek) although it is also believed that it comes from Lefkos, the companion of Odysseus, a young man who jumped off the cliff in order to avoid Apollo who wanted to persecute him. Either way, it's certainly a place of stunning scenery and is home to Doukato Lighthouse which has been standing tall on the cape since 1890.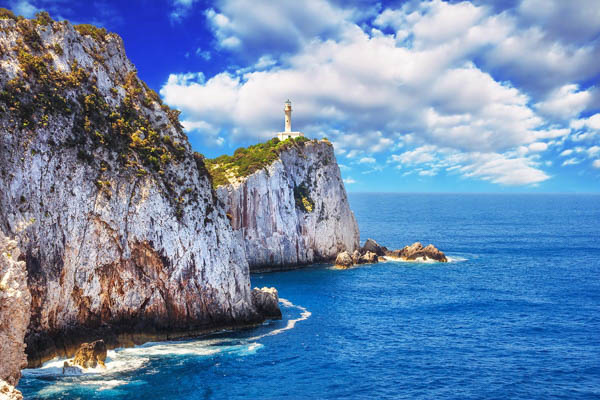 Mainland Greece
We say 'island', but in actual fact, Lefkas lays claim to being the only Greek island which you can drive onto from the mainland, by means of a swing bridge. This means that for the more adventurous, Lefkas is a great starting point to explore Greece itself. This gives Lefkas a unique appeal, with a fusion of neighbouring islands and the regional mainland influencing its culture, food and traditions.
Hiring a car is the most practical and convenient way of exploring this magnificent island, and after a long day's exploring, what better way to unwind than in your own villa with your own private pool?