Where to Stay in Greece
With crystal-clear waters, silky-soft sand beaches, fascinating ancient history and some of the best food anywhere in the Mediterranean, you are spoiled for choice when it comes to picking your Greece villa holiday. With more than 2000 islands to choose from, you might be unsure where to start. Each island is beautiful and unique in its own way, and we've picked out some of our favourites if you're unsure on where to stay in Greece. 
Best places to holiday in Greece:
Zakynthos (Zante)
Ideal for nature lovers and those looking for a tranquil retreat, Zakynthos has so much to offer when it comes to sightseeing and relaxing. Also known as Zante, this Ionian island has a reputation for partying, however you can easily escape the crowds and discover stunning forests, magnificent cliffs and traditional rural villages.
Nature lovers will enjoy the abundance of marine life including the endangered loggerhead turtles which can be spotted in Laganas Bay at certain times of the year. Enjoy a boat trip out to Navagio Beach where you can see the famous shipwreck or just soak up the sun in one of the most picturesque coves you'll find in Greece.   
This island is perfect for hiking and cycling thanks to its challenging terrain and you'll find many companies offering bike hire and route planning. Tiring work? Visit the Xigia Sulphur and Collagen Spa and enjoy the hot natural springs and breath-taking cliff top views.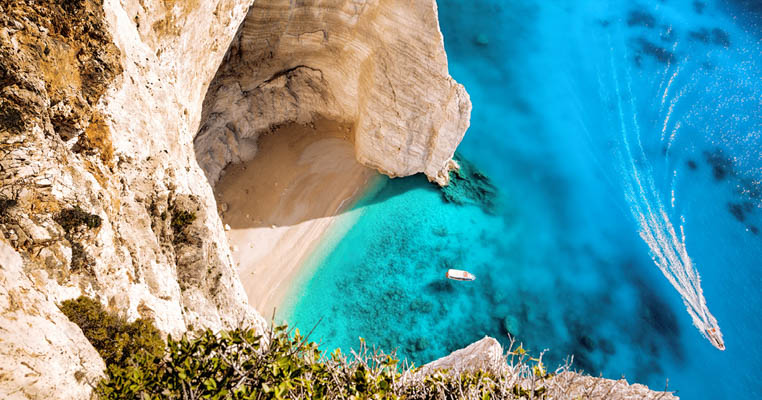 Lefkas (Lefkada)
We might be cheating by including Lefkas, as it's actually connected to mainland Greece, but we couldn't leave it out! Thanks to its position, Lefkas is a great base for your holiday and you can easily island hop or drive in to Greece if you want to explore. We offer free car hire with any of our Lefkas villas should you decide to fit more in to your holiday.
Lefkas is ideal if you want to be immersed in the local culture as this island remains largely unaffected by tourism. Enjoy sleepy harbour villages, stunning olive groves and miles of beautiful coastline, all whilst soaking up the 12 hours of sunshine Lefkas experiences per day during summer.
The fortress of Agia Mavra and the Lefkada Monastery of Faneromeni are also well worth a visit to truly get the feel for this unique island.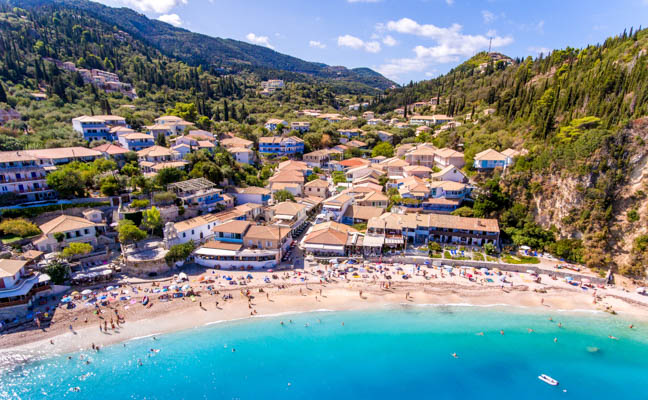 Kefalonia
Known as the gem in the Ionian Sea, Kefalonia is one of those rare places that will truly take your breath away. The choice for beach bums and culture vultures alike, this Greek island provides a perfect compromise of activities, making it ideal for families.
Myrtos Beach, one of the most photographed beaches in the world, is worth a visit, although it tends to get very busy! Don't like crowds? Kefalonia boasts numerous beaches equally as stunning. The capital of the island, Argostoli is steeped in rural charm and is home to numerous bars and taverns where you can enjoy traditional Greek food.
Ancient churches and ruined castles may spark some excitement in smaller children as will the abundance of marine life, easy to spot in the crystal clear waters. Spiralling vineyards grow all over the island so make sure you squeeze in a visit to the Omala Valley to sample the local produce – after all, you're on holiday too!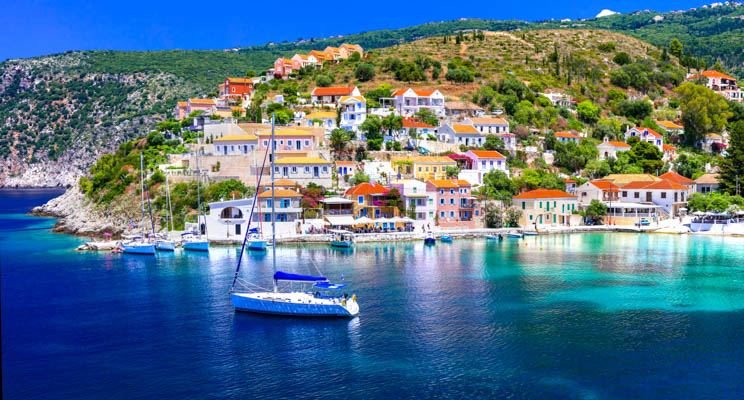 Corfu
Although a mere fraction of the size of many of the other Greek Islands, Corfu is small enough to be explored in its entirety regardless of where you decide to spend your holiday, but large enough to present a remarkable diversity of landscapes, an appealing collection of sleepy villages, charming coastal resorts and a bustling old town.
The Old Town itself has earned the admirable title of a UNESCO world heritage site, thanks to is beautiful palaces and fortresses of the Venetian rule. The lively capital is home to pretty cobbled streets and colorful squares with an array of cafes and restaurants, perfect for watching the world go by.
Away from the hustle and bustle, the north of the island truly is something to behold. Traditional villages are scattered among breathtaking mountain scenery, with the crystal clear waters and horizon of Albania in the distance. Corfu really does have something for everyone.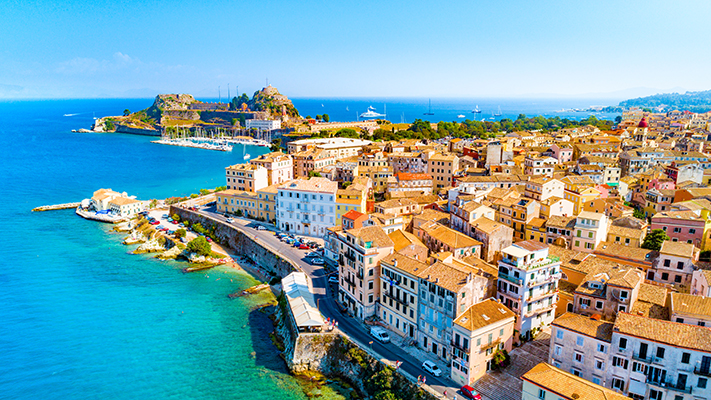 Crete
Boasting over 1000km of crystal clear coastline, Greece's largest island is famed for its hospitality and if you choose to holiday here you won't be disappointed. Crete is a fascinating island filled with traditional villages, proud inhabitants as well as dramatic mountain ranges and stunning sandy beaches.
There are an abundance of activities to take part in on the island, from walking and climbing across the dramatic inland scenery, to fishing, diving and watersports around its picturesque coastline. It's well worth visiting the old Minoan civilisation, home to Crete's early inhabitants from around 2700BC, where many stunning palaces can be seen.
For those looking for adventure, the Samaria Gorge (the longest gorge in Europe at 11 miles long) is a challenging but rewarding experience! 
Crete also has family holidays very much in mind, with waterparks, animal and dinosaur parks, mountain biking, and of course, many beautiful beaches where you can while away the days.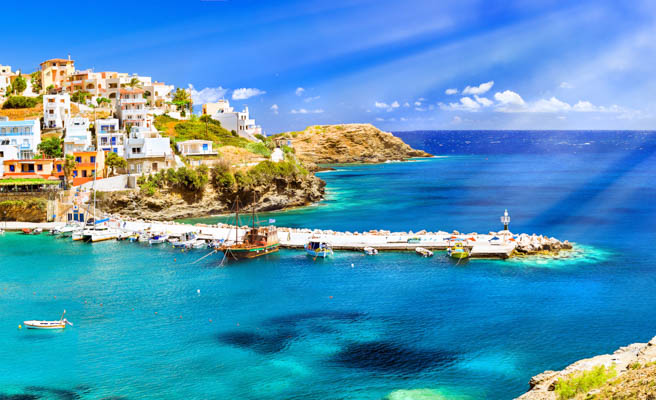 Rhodes
Steeped in history and architecture, the UNESCO Old Town of Rhodes surrounded by medieval walls and seven gates is a true delight to explore. Cobbled streets with bazaars & courtyards, Street of the Knights, the Palace and Hippocrates Square are a must see in this fascinating town.
Rhodes also offers spectacular beaches, many of them offering plenty of amenities; some of the finest are Ladiko Bay just outside of Faliraki, Tsambika, Afandou & St. Pauls bay in Lindos. The latter is another must visit, this beautiful white washed village with pebbled narrow streets with courtyards and plenty of rooftop restaurants is dominated by the magnificent acropolis overlooking the village.
Faliraki offers a pristine 5km Blue Flag beach with a wide choice of water sports for all ages and also a fine waterpark. The relaxed family friendly village of Pefkos is another favourite resort on the island, full of bars, restaurants and immaculate golden sandy beaches.