Best Beaches in Greece
Boasting hundreds of inhabited islands and thousands of miles of coastline, Greece is famous the world over for its sublime beaches and inviting turquoise waters of the Ionian and Aegean Sea. Each of the islands flaunt their own distinct flair and flavour but wherever you are, you can expect piercing blue skies, balmy waters and some of Europe's best beaches. Whether you're looking for a coveted Blue Flag beach (there are well over 500), a family favourite with plenty of amenities for little ones or a secluded cove away from the crowds, here's our pick of the best beaches in Greece.
Where are the best Greek Islands for beaches?
Best Beaches in Corfu
Corfu is one of the best Greek islands for beaches. Near the picturesque seaside village of Paleokastritsa, surrounded by olive groves that create beautiful scenery, are some of Corfu Island's most beautiful beaches. This lovely stretch of verdant coastline has six sheltered bays which enjoy a tranquil environment. Agios Spyridon is the largest beach, with sandy shores and access to gentle watersports and typical Greek tavernas. Another pretty village is Agios Stefanos, home to almost two kilometres of Blue Flag-awarded beach lapped by beautiful emerald water.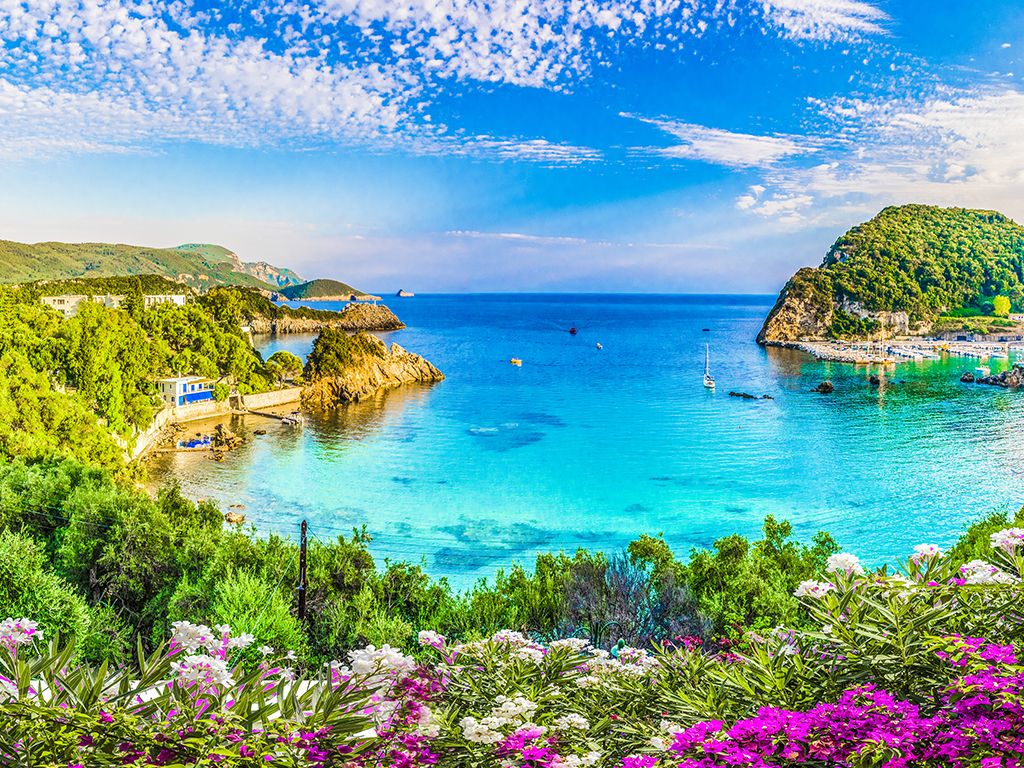 Best Beaches in Crete
Elafonissi on the south coast of Crete is unquestionably the most famous on the island, and should be included in any top beach list for Greece. It boasts safe, shallow waters which are perfect for families, and of course, iconic soft pink sands – a welcome contrast to the many pebble beaches found in Greece. Another of the most exotic beaches in Greece is Balos Beach in western Crete, with a huge lagoon that combines the most dazzling shades of blue and green. Once visited by Prince Charles and Princess Diana, it's no surprise that the beach is now a major attraction for all visitors to the island.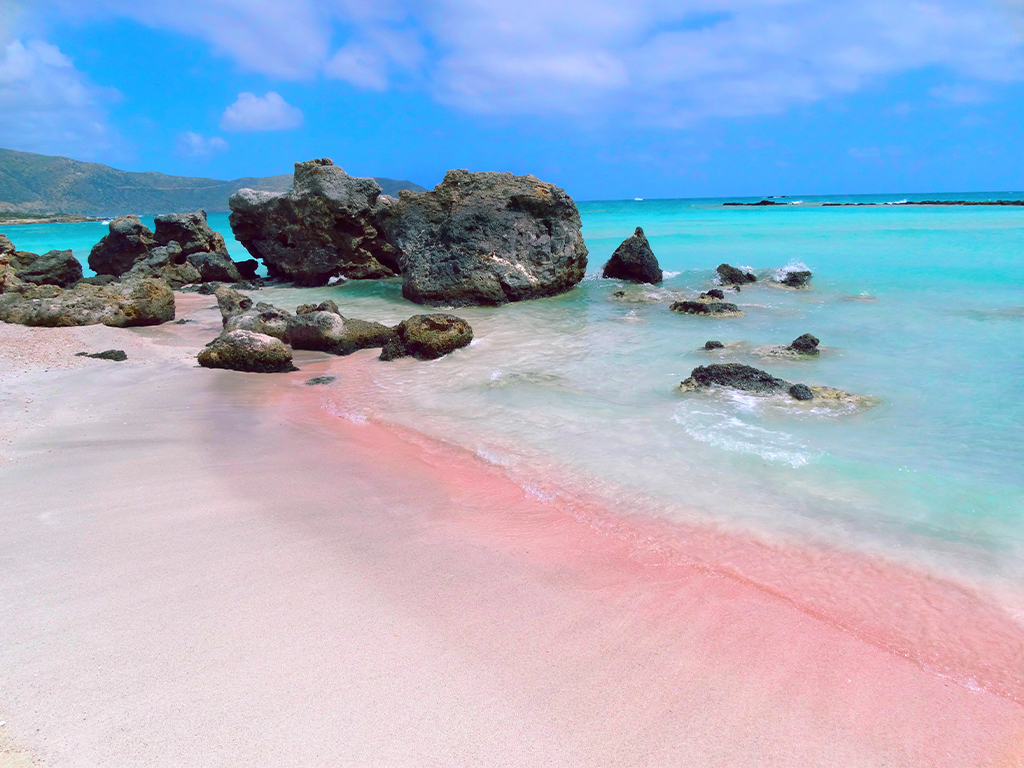 Best Beaches in Kefalonia
Some of the best beaches in Greece can be found in Kefalonia. Myrtos beach is the star attraction and most photographed of all thanks to its dazzling azure waters. Frequently featured in glossy magazines as one of the best beaches in the world, the steep cliff-flanked Myrtos is well-worth lazing on. If you're after a breathtaking view, hike the surrounding cliffs and marvel at its beauty from one of the craggy outlooks. Get your camera ready at sunset – the sun goes down directly in front of the beach!
Best Beaches in Lefkas
Feel the sun on your face and relax on the soft sands of Porto Katsiki beach, voted one of the best beaches in Greece and Europe. On this corner of Lefkas' rugged west coast, dramatic cliffs blanketed in pines slope into the turquoise Ionian Sea, and you'll feel as though you've found your very own slice of heaven on earth. Besides soaking up the sunshine, things to do here include swimming, sailing, and bodyboarding in the mesmerising sapphire sea.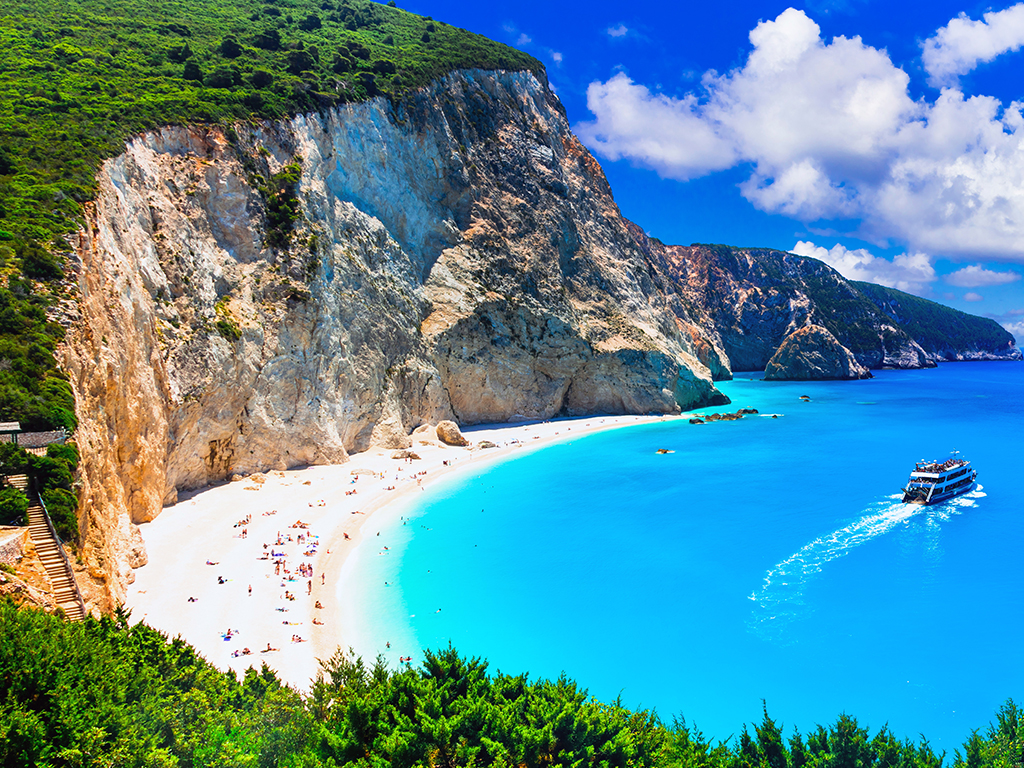 Best Beaches in Rhodes
Add a visit to the picturesque bays of St Paul's Beach in Rhodes to your long list of best beaches to visit in Greece, if you're after some postcard-perfect scenery. There are actually two beaches; a large man-made sandy section, and the small beach with a natural stony landscape. Both bays offer an array of amenities and impressive views of the nearby Lindos Acropolis. We also recommend the peaceful resort of Kolymbia for beach buffs, where the beach has been awarded a Blue Flag for its water quality. From here, you can also enjoy a wonderful view of the impressive towering mountain of Tsambika.

Best Beaches in Zakynthos
One of the best beaches to visit in Greece has to be Shipwreck Bay (Navagio in Greek) in Zakynthos (Zante). The famous beach's centrepiece is a long-abandoned freighter – the remains of a smuggler's shipwreck – that still languishes on the sands. Navagio is only accessible by boat and once you reach the white sand shore, prepare to be mesmerised by the towering limestone cliffs around you. Taking to the waters to visit this isolated beach is one of the most popular things to do in Greece, so make sure to book early!
Our Villas Close to the Best Beaches in Greece
Beach Villas
With easy access to some of the finest beaches and a private pool, you can enjoy the best of both worlds! Greece is the perfect holiday destination for beach lovers, so discover our collection of beautiful villas in the most appealing corners of the country.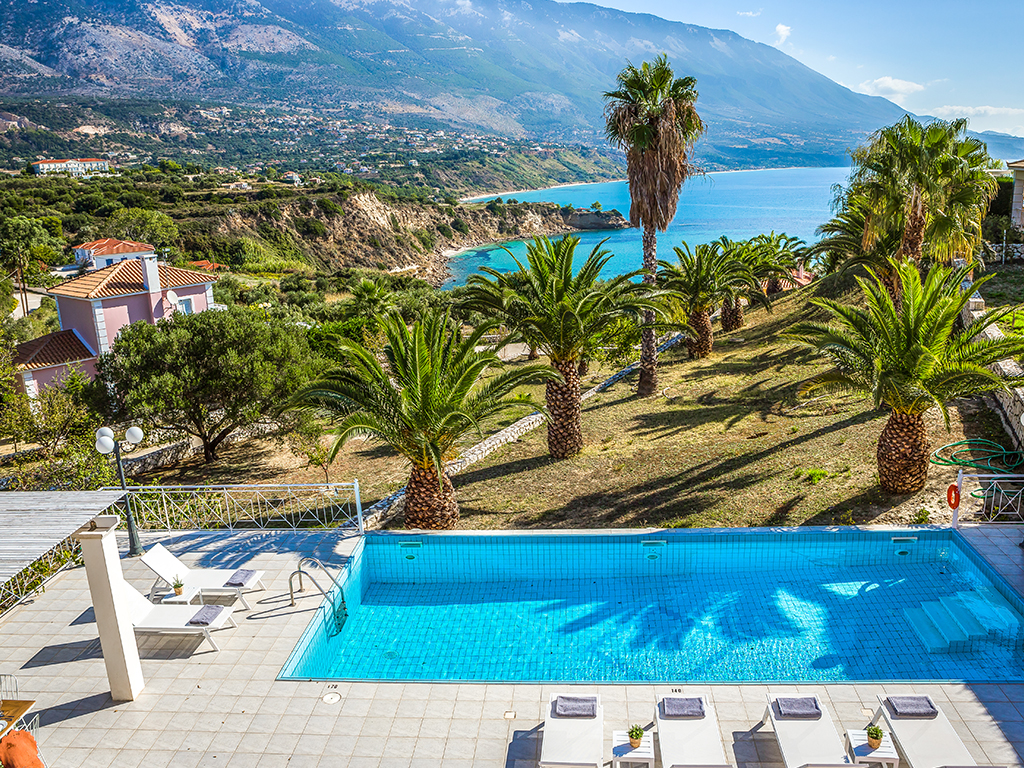 Choose a Villa Holiday in Greece!
We have plenty more villa types in Greece, scattered across six superb islands. Perhaps you want a large villa for that long-awaited family reunion or a more secluded property in the countryside? Wherever you desire, start planning your Greek island getaway with our collection of villas, all with their own private pool, naturally.