The Best Villas to Rent in Europe in 2022
Everyone loves a short haul holiday to Europe for its glorious sunshine, golden beaches and fascinating culture, and we offer a superb choice of villas to rent in Europe to cater to every taste. We are finding that our villas with private pools across the continent are becoming more and more appealing for 2022 and beyond thanks to the space and privacy they provide, that most hotels can't rival! It can be overwhelming when researching the best villas to rent in Europe but by booking with us, you can be assured that all of our villas have been handpicked by our travel experts. We are also ABTA and ATOL bonded, and our Flexibility Guarantee assures you that you are in the safest of hands.
Read on to discover the best villas to rent in Europe in 2022.
Why Choose a Villa to Rent in 2022?
There are countless reasons why you should book a villa for your 2022 holiday – we are seeing that people are booking sooner rather than later to get ahead of the crowds and get their pick of the best choice of villas across our portfolio, so booking now for 2022 means you can beat the rush! Of course, other advantages of a villa holiday are you'll have your own space, a private pool and an unrestricted schedule. The possibilities when staying in a villa are boundless and it's the perfect way to savour space in your very own home-away-from-home.
The Best Places to Rent a Villa in Europe in 2022
The Best Luxury Villas to Rent in Europe in 2022
Whether it's a family holiday, birthday celebration or a wedding anniversary, a villa provides an excellent venue for everyone to get together for that special occasion. Add a touch of luxury to your holiday when you choose a villa from our Something Special and Premier Selection categories, delivering the very finest levels of style and sophistication with top of the range facilities such as Jacuzzis, saunas and tennis courts.
The Best Large Villas to Rent in Europe in 2022
Our large villas are one of our most popular categories and with five bedrooms or more, they provide plenty of space to spread out and take over as your own. What's more, they are an excellent multigenerational holiday solution for grandparents, children and grandchildren wishing to travel together. Choosing a villa for your family holiday in Europe is a great idea and we cater for all family sizes, from 2 to 20 guests.
The Best Beach Villas to Rent in Europe in 2022
By choosing one of our beach villas you'll not only be getting a private pool, you'll be getting a beach on your doorstep. Usually, our coastal beach villas go hand-in-hand with sweeping sea views, and what could be better than waking up to the sound of gentle rolling waves paired with breathtaking waterfront vistas? Your only decision will be whether to soak up the balmy temperatures from the beach or your private pool!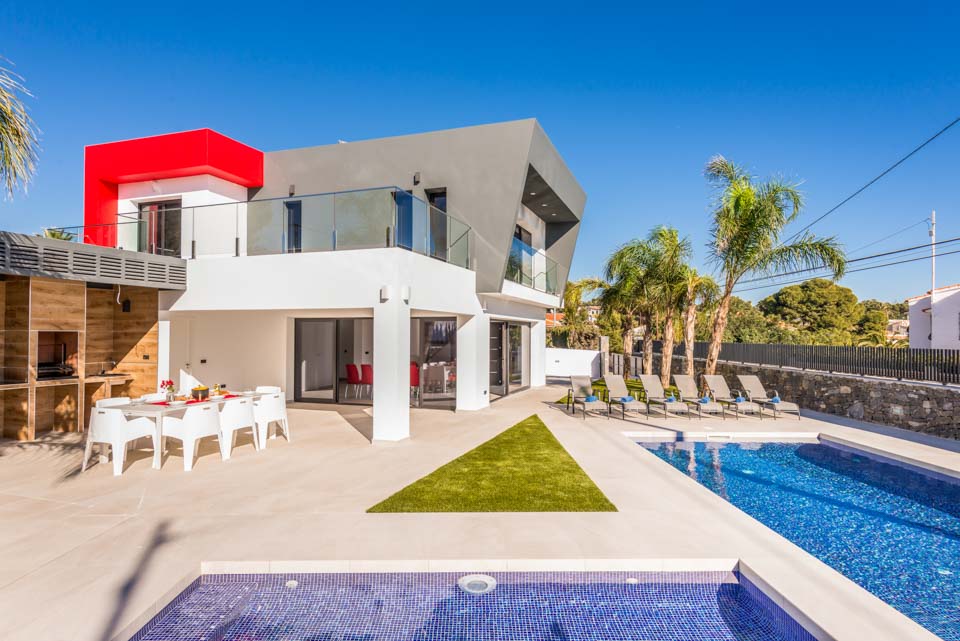 Villa Lux 
With its contemporary furnishings, vast terrace with a heated pool that changes colour and even mini-golf under the palm trees, Villa Lux is one of the best villas to rent in Europe in 2022 if you're after a real celebration. It's obvious that Villa Lux lives up to its name, and proudly belongs in our Premier Selection category. The villa sleeps up to twelve people and is perfect if you're seeking all-out luxury in the Costa Blanca, with easy access to Calpe.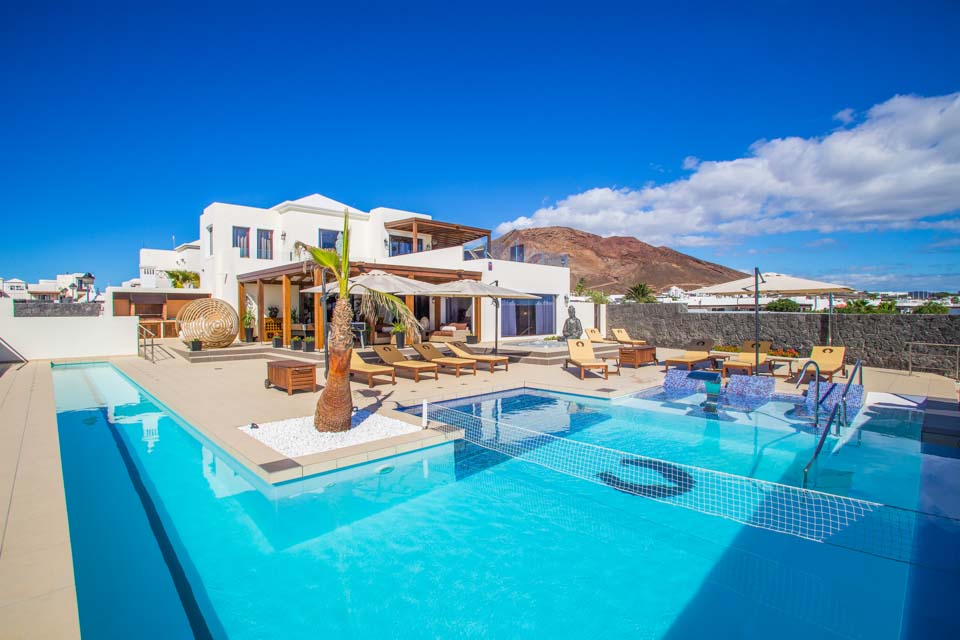 Villa Buddha
Situated in a prestigious area of picturesque Playa Blanca, Villa Buddha offers an enviable blend of splendour, style and serenity. This villa to rent in Lanzarote boasts unique Asian-inspired décor, a private swimming pool with a swimming lane and sunken pool beds, as well as a separate Jacuzzi and gymnasium. Find your inner zen at this immaculately presented villa with six bedrooms – the perfect choice for a well-deserved 2022 escape.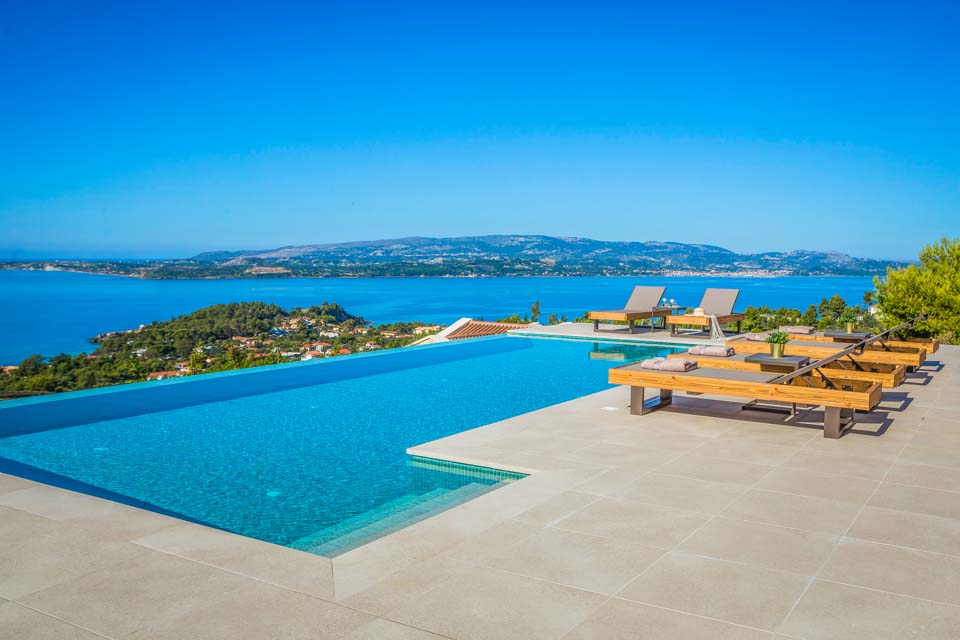 Villa Echos
Perched on a gentle hillside clothed in olive and lemon trees, Villa Echos is one of the best villas to rent in Europe in 2022 if you're yearning for panoramic views. Overlooking Kefalonia's azure blue coastline, Villa Echos is also ideal if you wish to be close to the beach. The cosy yet contemporary interiors boast sublime attention-to-detail, while glass doors lead to the exquisite infinity-style pool area and lush gardens with unforgettable Ionian Sea views.