Holiday Packing Tips
A few packing tips before you go on holiday...
Wahoo! You're going on holiday! You're escaping the wet weather in Britain and heading off for an adventure, or maybe just a week by the pool. You've booked your holiday and now there's nothing left to worry about or do but revel in the excitement and anticipation. Oh, apart from deciding what suitcase to take. And what clothes to buy. And what you're allowed to take. And what you're not allowed to take. And how you'll fit it all in your suitcase. Or whether you'll be ABLE to fit it in your suitcase... Yikes! When did going on holiday suddenly become so stressful?! Never fear. Solmar Villas to the rescue! We've compiled some handy tips on packing to make sure you have all the information at your disposal to ensure a stress-free lead up to your holiday.
Before you start...
Before you even fold one item of clothing, there are a few things you need to think about. Airports these days are not the only institution you need to enquire at to get guidelines on what you can and can't pack. Airlines too now have strict rules on things such as how many suitcases you can take and what weight allowance they have. Unfortunately for us, each Airline tends to differ. So, before you go:
Check with the Airline to see how many bags you can take with you per person
Don't get caught out by the weight allowance, you may be allowed a number of bags per person but only a 20kg weight allowance.
It may be handy to purchase a luggage scale; they are not very expensive but are extremely useful when it comes to weighing your luggage as opposed to trying to lift your heavy suitcase onto a normal set of scales.
Always check Airport security guidelines before you go, even if you only went to the airport the previous month as they might've been updated.
One of the most important aspects of going on holiday that is easily overlooked is the unassuming suitcase. But why is it so overlooked? It seems we forget all about the quality of our old, tatty suitcase until we arrive at the luggage carousel and have the sudden paralysing fear that we, and everyone else from the plane, are about to see our underwear strewn across the conveyor belt. But what is the best type of suitcase to have? And is it worth spending an obscene amount of money on a high quality one? Here are a few tips to help with your suitcase selection:
A good quality suitcase is useful to have if you travel often or are planning to take heavy items
A cheaper suitcase may be better if you are planning a holiday which does not require anything heavier than a pair of flip flops. A cheaper option is often just as resilient as a more expensive one, especially if you purchase a couple of luggage straps as well.
A hard-shelled suitcase will be heavier and will use up your precious weight allowance BUT it will also give the items in your suitcase some much valued protection.
A soft suitcase will be much lighter but will not give your luggage as much protection. It will save you money though as you shouldn't have to go over your weight allowance and should save you space when storing your suitcase once you arrive at your destination.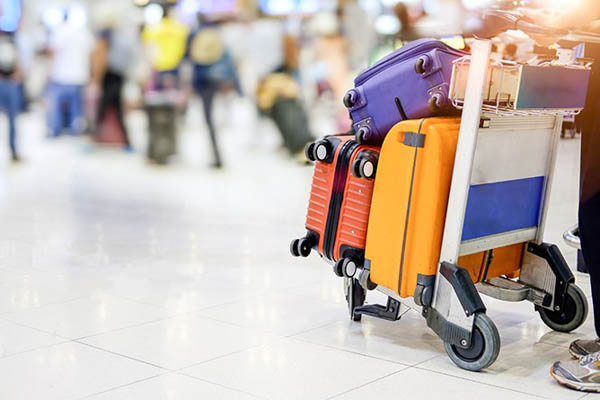 On to the Packing
Packing – the bane of many people's holiday experience. How to fit everything in your chosen suitcase WITHOUT any creases occurring. There are many weird and wonderful ways in which people choose to pack their clothes, though the simplest seem to be the best. Here are a few of our top tips when it comes to packing:
The key seems to be not to over pack or under pack. If you over pack your clothes are likely to crease and if your luggage should be chosen for inspection, it may be hard for your clothes to be repacked by an official. If you under pack, then your clothes are even more likely to crease. Essentially, choose the right suitcase!
Put heavy items, such as shoes, above the wheels of the suitcase, where the suitcase is strongest. Your suitcase will then be more balanced and less likely to break.
Think about what time you will be arriving, for example, if you will be arriving at night, make sure you pack all your night stuff on top of your suitcase. 
If more than one of you is travelling, split your clothes so that if one suitcase happens to go missing, you will still have something to wear.
Tissue paper is useful when packing delicate clothes that are bound to crease no matter how you pack them.
Take plastic bags with you to keep dirty clothes and shoes separate.
Remember that you will most likely want to bring back a souvenir or ten from your holiday, in which case you may need to leave some weight allowance in your suitcase.
Beware: wrapped gifts may be unwrapped by airport security if your luggage is chosen to undergo inspection
Rolling method

Packing your clothes by rolling them is a backpacker favourite. It reduces creasing, saves space and works well with clothing such as trousers and skirts.

Folding clothes together
By folding two or more pieces of clothing together on top of each other gives an extra layer of padding which decreases creases (hehe!)
Things to Keep in Mind
So, hopefully this blog has been of some use to you when it comes to packing for your holiday. The thing to remember when you get caught up in the stress of packing is simple: YOU'RE GOING ON HOLIDAY! Hurray! Soon all your nightmares about packing and travelling will be over and you'll be lying by a pool somewhere warm and exotic, sipping a cocktail or two. Here are some final thoughts and tips to help you out in the meantime:
70% of luggage on a carousel is black. Make sure yours stands out by buying a coloured suitcase, tying something colourful on to it, or having a colourful luggage strap.
If all your attempts at crease-preventive packing have failed, hang your clothes up in a steamy bathroom once you arrive at your destination.
Suitcases can easily lose their labels, so make sure you attach an extra one with details about where you'll be and where you're from.
Pack a spare top and some underwear in your hand luggage to ensure you stay fresh as a daisy, especially if there is a flight delay.
Do a practice pack before you go!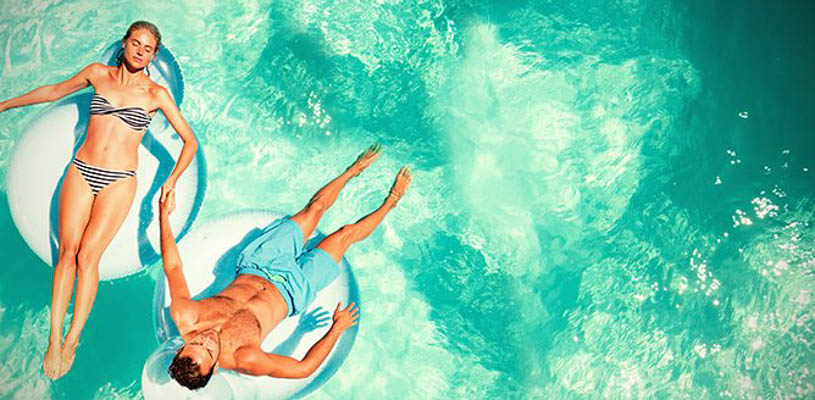 Not booked your summer holiday yet? Find your dream villa now and start counting down the days until you can jump into your own private pool!