Best Places to Visit in Europe in 2022
We've all greatly missed travel and can't wait to see the world again. So, it's no surprise that many of us will be making up for lost time and spending next year ticking places off our bucket lists. After all, nothing feels as exciting as having a sunshine-filled villa holiday in the diary, which is why we've drawn up an expert travel calendar detailing the best places to visit in Europe in 2022, month by month. Our 2022 villa holidays are selling faster than ever, which is why we highly recommend booking early to ensure you get the best choice of villas across our entire portfolio.
Here's where we'll be going in Europe in 2022
January
Escape the UK's more-than-likely snow and hail storms and kick-off the new year with a balmy getaway in the Canary Islands. The average high temperature in Lanzarote during January is a delightful 21°C, making it a great place for winter sun. With an average of seven hours of sunshine each day in January, you will have ample opportunities to work on your tan, even if there is an occasional shower. Gran Canaria boasts similar temperatures during this time of year, giving you that much-desired dose of Vitamin D.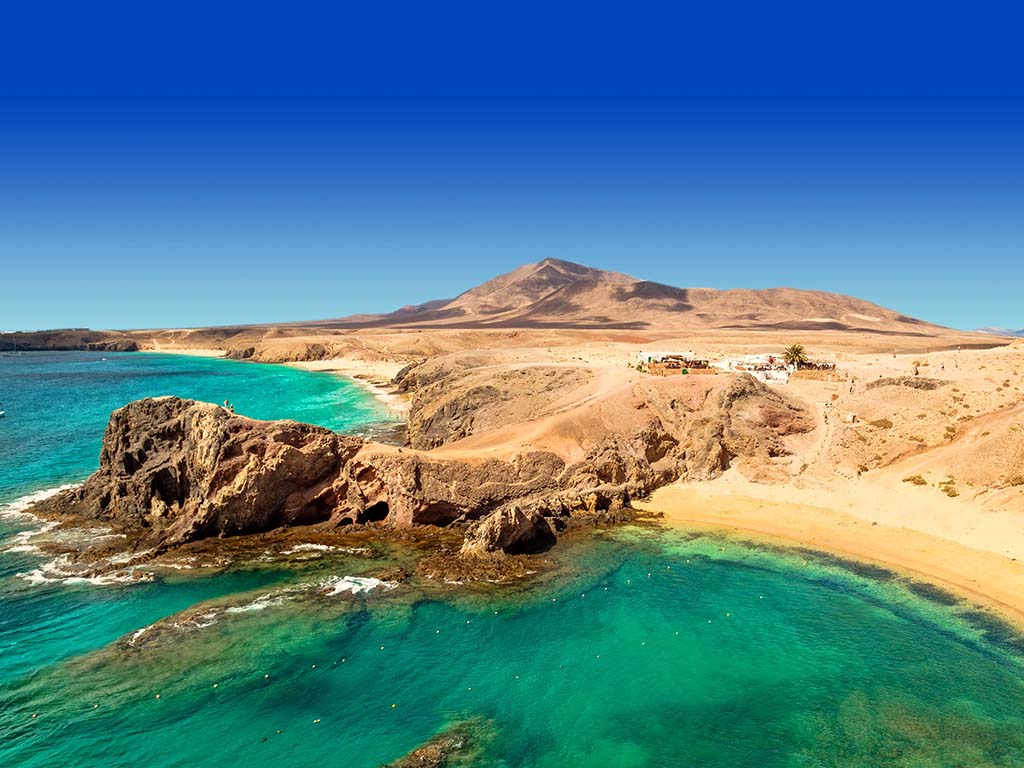 February
Tenerife is renowned for being a year-round destination, warm twelve months of the year thanks to its location off the west coast of Africa. Banish the winter blues and get some short-haul sunshine in February, the same month that the famous Carnival takes place with street parties across the island. Festivals also take place in Fuerteventura in February, where the streets become an explosion of joy, music and colour. The average high temperature on both islands is 20°C, giving you plenty of opportunities to work on your winter tan whilst lounging by your envy-inducing private pool.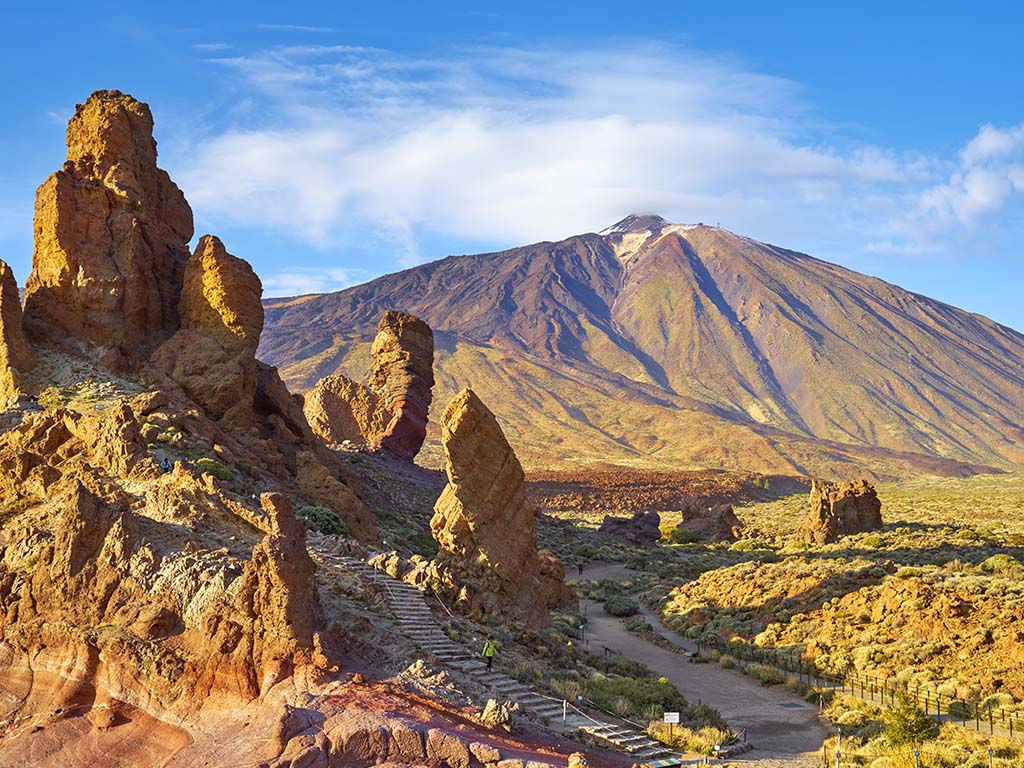 March
March is when many destinations begin to bloom again after winter. This month usually heralds the start of spring in Cyprus, with more than a good chance of T-shirt weather. Visitors can discover a mix of culture, delicious food and gorgeous villas, combined with evergreen landscapes where you can stumble across fascinating Byzantine monasteries and other historic sites. Walk or hike any of the specially created trails, or hop on a bike and feel the balmy island breeze rush through your hair.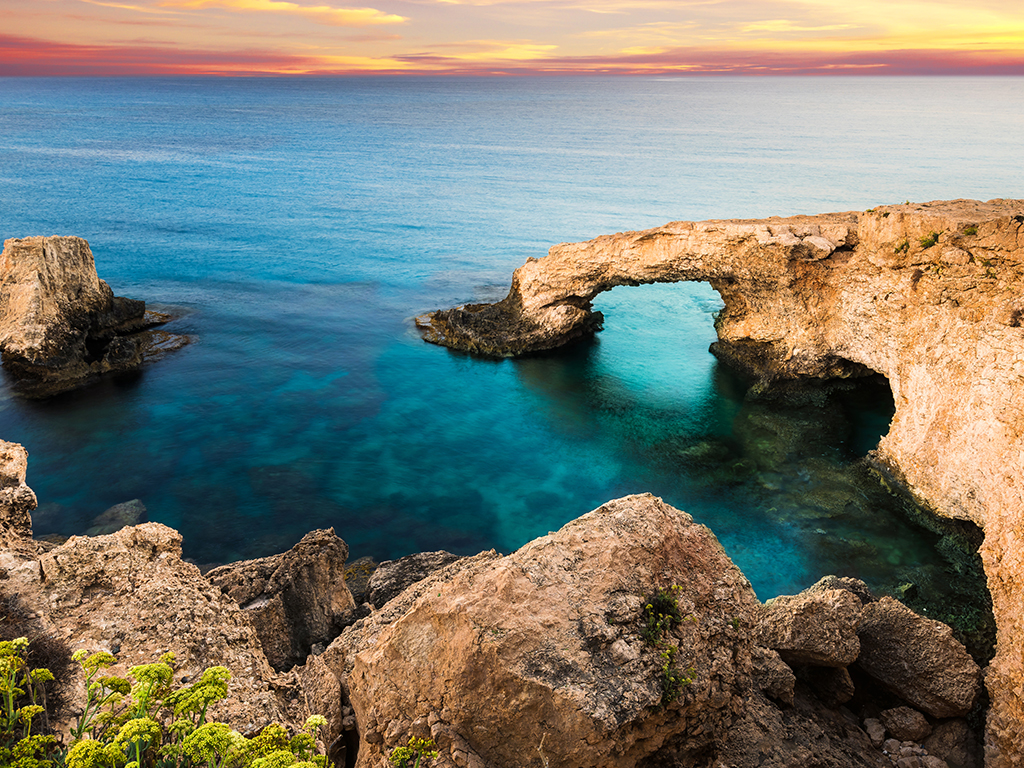 April
The best time to visit Mainland Spain is either in late spring or early autumn – especially if you're headed to Andalucia or the Mediterranean coastal areas. April makes a great shoulder season – outside of the Easter school holidays and before summer's sweltering peak. You'll find some gorgeous sunny weather in the Spanish Costas, and it's not too hot to enjoy the many outdoor activities on offer. When you're not lounging on a beach, you may wish to attend one of the festivals taking place across the country, as Spaniards celebrate the beautiful spring days.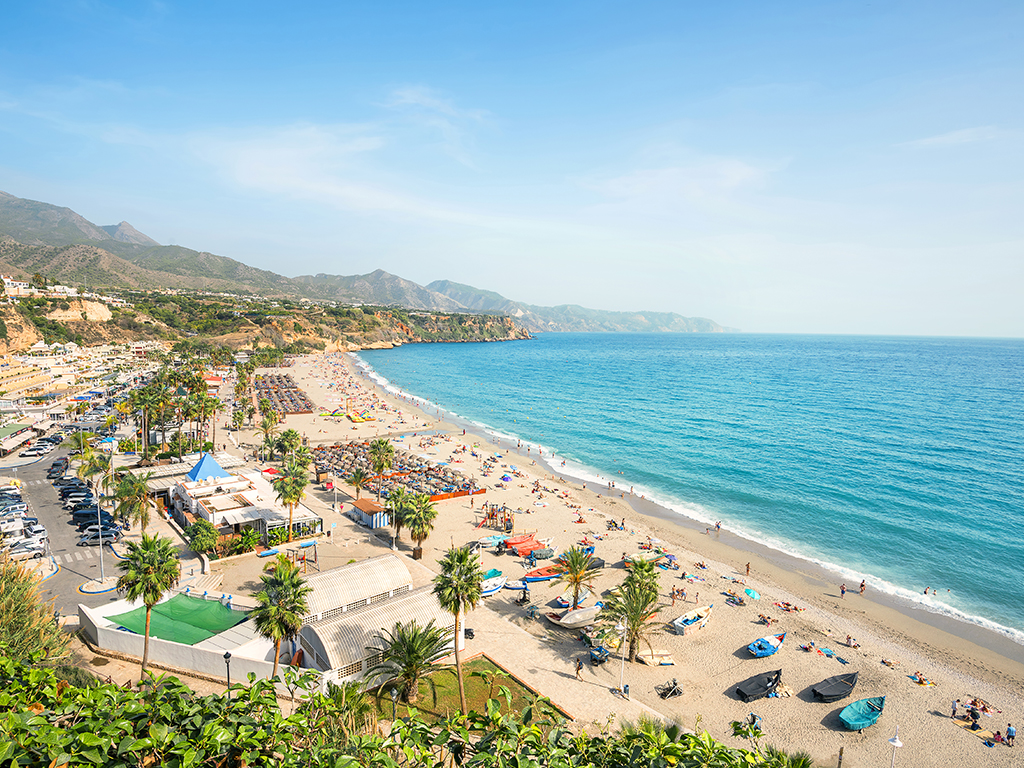 May
If you're not restricted to school summer holidays, take the chance to enjoy the island of Majorca now before the crowds descend. With ten hours of moderate sunshine every day on average, May is an optimum month to enjoy Majorca's heavenly beaches – over 200 of them – with crystal-clear waters ideal for swimming. The weather is glorious for sightseeing too; enjoy a gentle breeze as you explore one of the charming hilltop towns in the Serra de Tramuntana Range, where it's commonplace to savour two-hour lunches with several bottles of wine. Whichever part of the island you choose to visit, our Majorca villas with private pools ensure a wonderfully relaxing escape.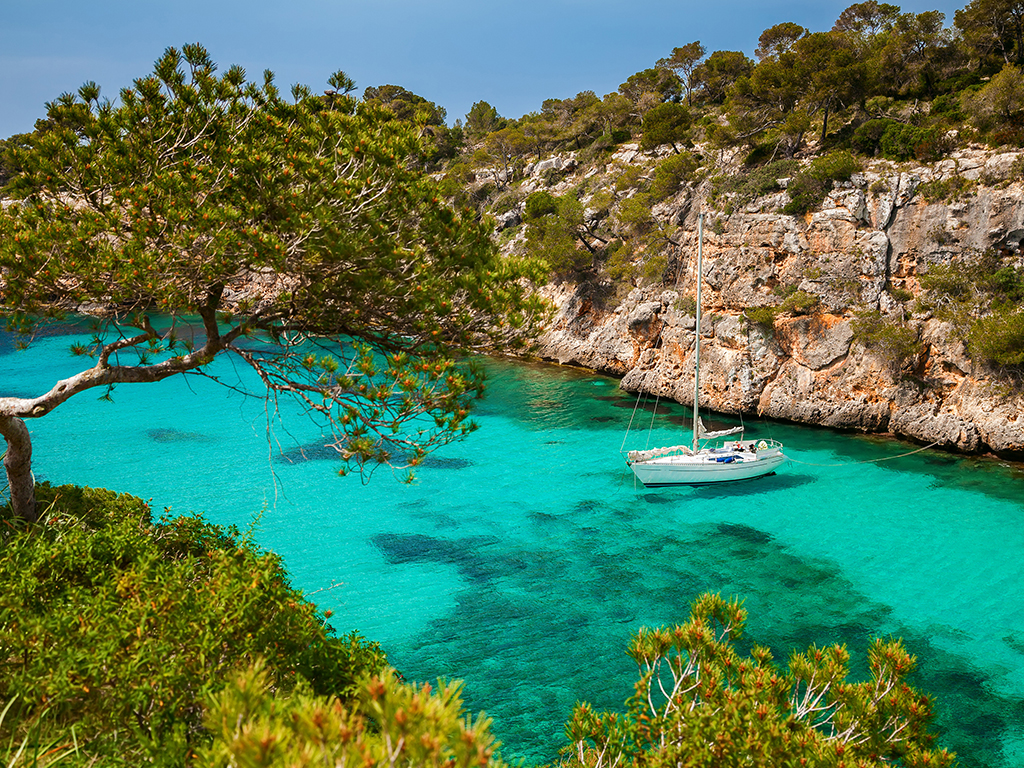 June
Travelling in 2022 will hopefully feel more normal, and what better place to reconnect with friends and family than on a Greek Island? With typically bright, dry, and sunny weather in June, they all make for an ideal early summer getaway. Even though the temperatures may start to climb towards the end of the month, there are still relatively few travellers which allows you to visit all of the hotspots without hordes of people. There are still free spaces on the beaches to lay down your towel, but with a private pool back at your villa that you don't have to share with fellow tourists, long, hot summer days are yours to treasure!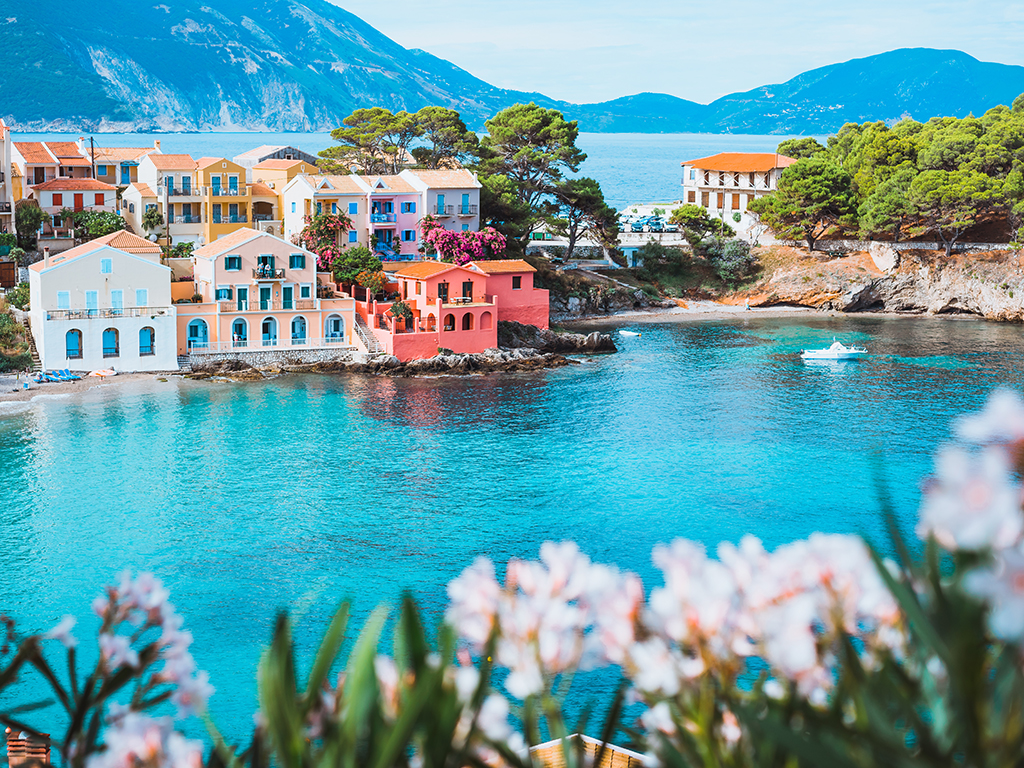 July
If you're after miles of golden sandy beaches, Portugal should be your top travel destination in 2022. July is the Algarve's sunniest month and yes, it sizzles here, but that's what your villa's private pool is for — not to mention the Atlantic Ocean's cooling waves. It's also a great time of year to enjoy a round of golf at one of the many spectacular courses and dine alfresco with friends and family well into the balmy evenings.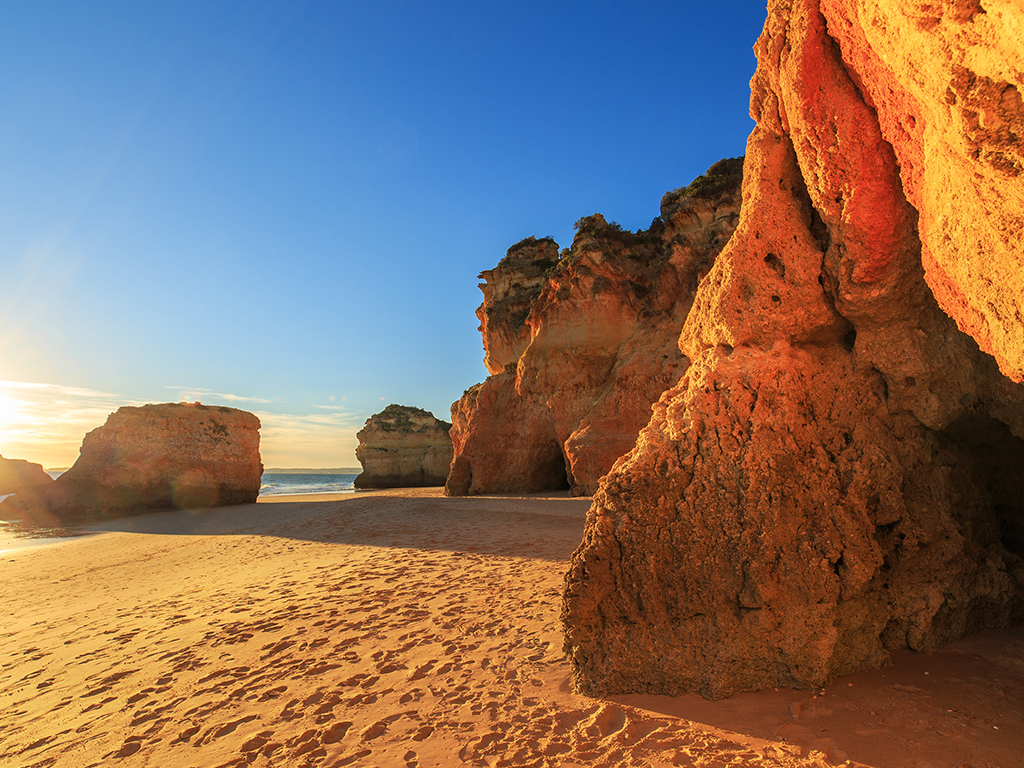 August
Croatia is on our summer hit list. This country on the Adriatic draws many travellers to its sunny sands and August is the perfect month to combine beach action with a buzzing café culture. Whether you want to delve into the country's captivating history and amble along the cobbled streets in Dubrovnik, go island-hopping off the Istrian Coast or visit one of the many outstanding national parks such as Plitvice Lakes, our superb villas are right in the middle of it all.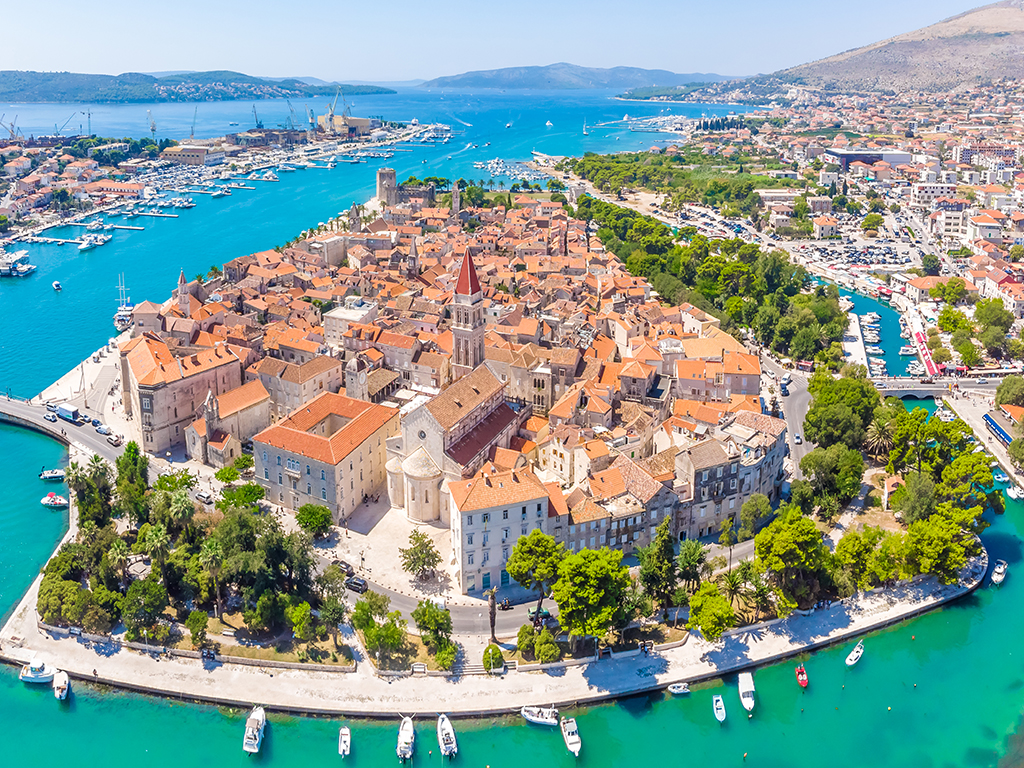 September
Fancy some late summer sun to carry you into the last quarter? September is the perfect time to travel as temperatures across Europe are still warm but not scorching, and schools are back which means popular hotspots will be much quieter. September's a great time to visit Menorca. It's outside peak season but the weather is still lovely – warm enough to sit in the sun yet not too hot to traverse the picturesque coastal paths.
October
When it comes to the best European holiday destinations for 2022, it's not hard to sell Malta and Gozo. Boasting 300 days of sunshine a year, October still feels like summer and you'll get lots of sun if you book during this time. The average high temperature is 25°C, meaning you can spend long days at the beach or around your private pool, and the average sea temperature's 24°C, meaning you can go snorkelling comfortably in one of the aquamarine coves.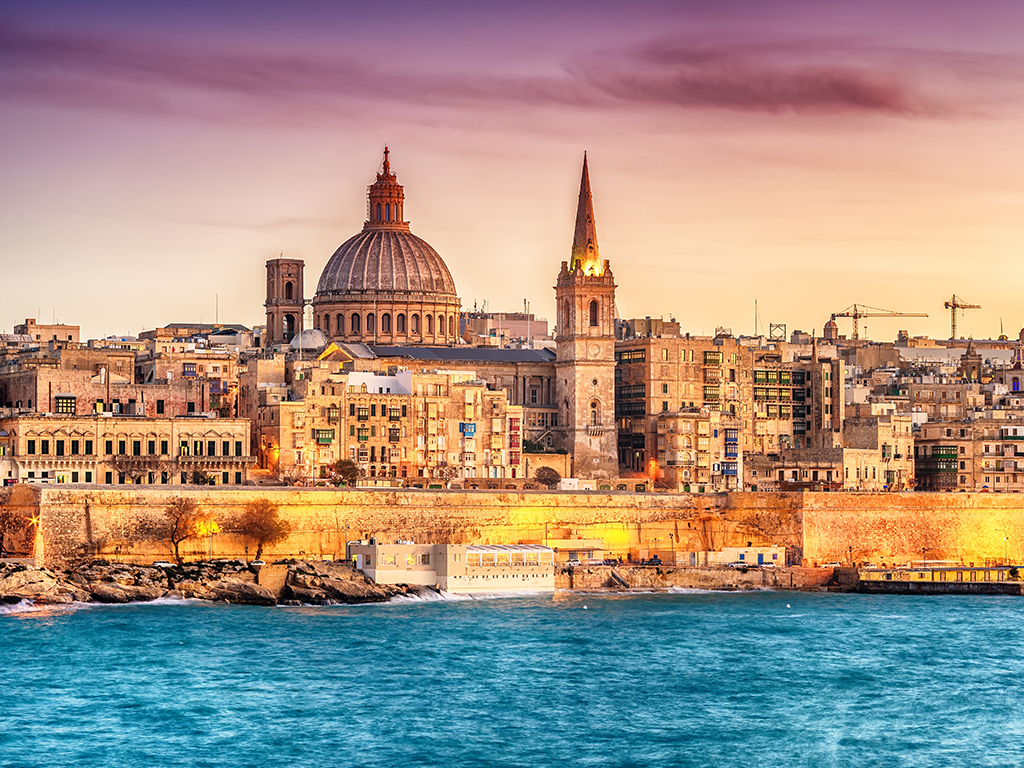 November
November means winter is fast-approaching in the UK, giving you an ideal excuse to search out the best of the winter sun! There is no need to suffer the grey skies and cold climes of home when Turkey is just a four-hour flight away! November is a quiet time to visit, so you are likely to have the sites more or less to yourself. We have some beautiful villas in Kalkan, a picturesque harbour town on the aptly-named Turquoise Coast with plenty to keep you entertained, from sun up to sun down.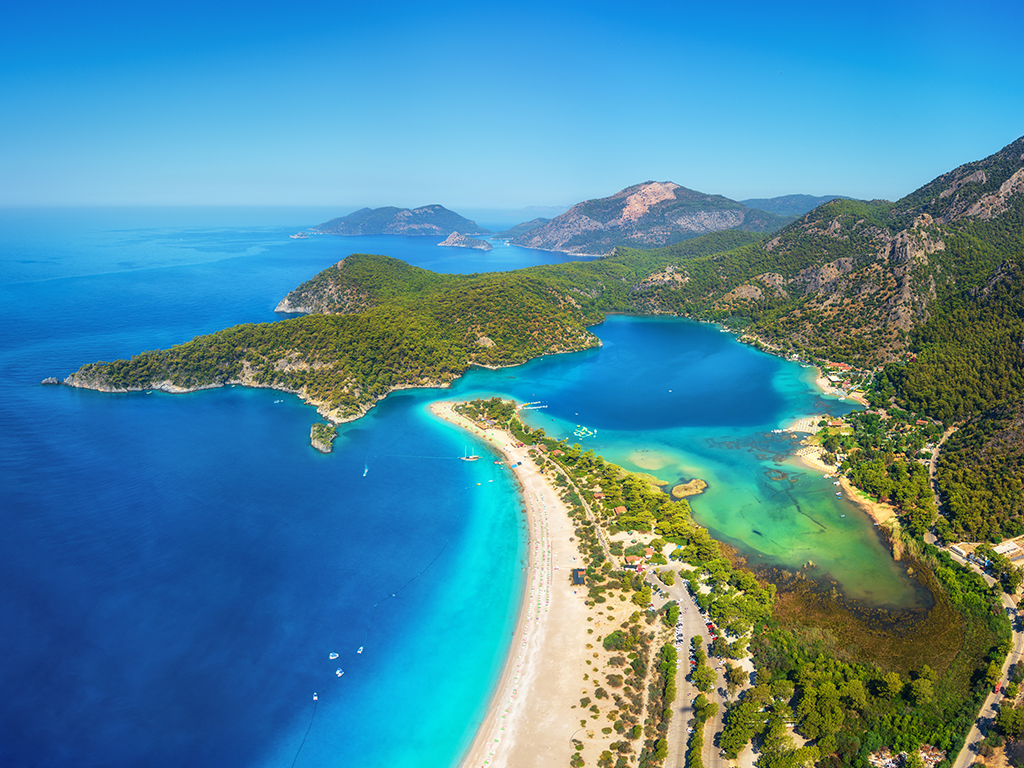 December
Being able to travel and visit our favourite destinations is definitely at the top of our Christmas wish list. So why not have a little getaway to escape the dreary UK winter blues before the festivities begin? Although culturally European, Madeira is geographically African, located 935 kilometres west of Morocco. Because of this, the weather is mild even during December with around six hours of sunshine each day, making it one of the best winter destinations in Europe.
With so many exciting and intriguing new places on your bucket list, the only question now is where will you go? It's an excellent idea to plan today for 2022, ensuring you can have the pick of villas next year. Browse our destinations for your 2022 villa holiday so you can secure your dream property, and start your holiday countdown!