Best Holiday Destinations in June
Planning for your summer holiday for June this year? With so many places to choose from it can be hard to decide, so we've done the research for you! Take a look at our top picks for June this year and find out what temperatures you can expect and what you could look forward to…
Menorca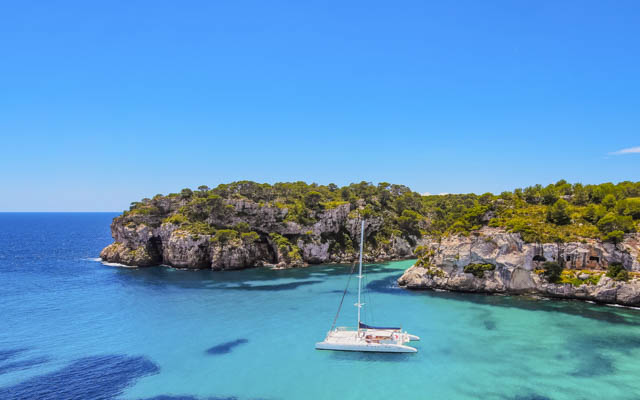 The smallest Balearic island is the most relaxing of the three, boasting beautiful beaches, clear water and a slow pace of life. With nearly 200 small coves to choose from, Menorca is a sun-seeker's paradise and there are an abundance of activities for the more adventurous, such as cycling, kayaking, hiking and scuba diving. Ideal for a relaxing break away from the hustle and bustle, Menorca is the perfect hideaway.
Average June Temperature: 22°c
Top 5 things to do in Menorca:
Watersports – Menorca boasts an endless choice of activities including scuba diving, kite surfing and sailing.
Cituadella – Take a visit to the original capital of the island to see stunning Gothic architecture and enjoy the quirky shops Menorca has to offer.
Mahon Harbour – Visit the world's second deepest natural harbour and enjoy lunch at one of the many beautiful seafood restaurants dotted around this area. 
Beach Lazing – Make time to see a few different coves while on the island – after all, Menorca does have some of the best beaches in the world!
Hit the Gin – You are on holiday after all, make sure you sample the local Xoriguer gin and you can even make a visit to the distillery which is located in Mahon!
Cyprus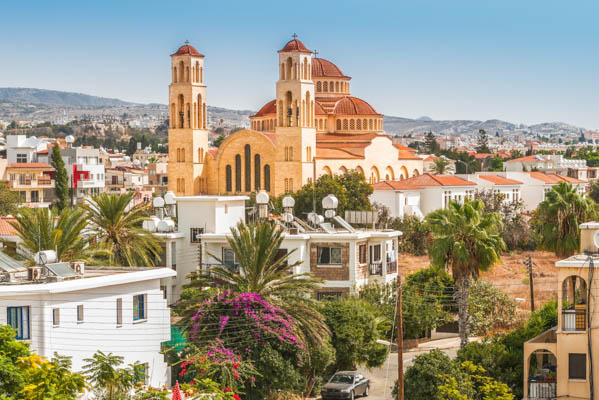 A four hour flight from the UK can take you to Cyprus where you can expect warm climes and bright sunshine. Cyprus boasts a rich and long history, so culture vultures will have plenty to do with fascinating sights, museums, galleries and monuments. There is also something for those who want to let their hair down, with a lively nightlife scene and hundreds of beaches to explore.
Average June Temperature: 23°c
Top 5 things to do in Cyprus:
Tomb of the Kings  –  This Unesco World Heritage Site is a fascinating place to explore. Stroll around the ancient tombs and you'll feel like you've been transported back to ancient Egypt.   
Ancient Kourion – Take a visit to one of the best archaeological sites in Cyprus, beautifully situated over the sea.
Sea Caves  – An area of outstanding natural beauty, it is well worth taking a boat trip out to see the sea caves in the Peyia village. 
Paphos Mosaics  –  Dating from the second century, Paphos boasts floors of beautiful Roman mosaics that are well worth a view!  
Winery Tours – After all that sightseeing why not indulge yourself with a tour of one of the many wine villages situated in the Limassol district?
Kefalonia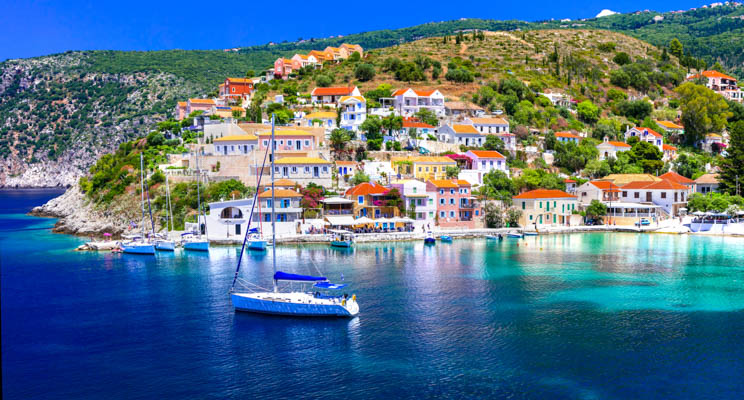 Tranquil and peaceful, Kefalonia is one of the most relaxing holiday destinations. The largest Ionian island boasts some of the most beautiful beaches in the world and was the setting for Captain Corelli's Mandolin. Greece can get very hot later in the season, making June the ideal time to visit this part of paradise. 
Average June Temperature: 23°c
Top 5 things to do in Kefalonia:
Turtle Watching – June marks the start of the turtle reproductive season and so you might have a chance to see turtles in their nests! Koroni beach is a wonderful location for turtle spotting and you can sign up as a volunteer before you go! 
Agios Gerasimos Monastery – The monastery is considered one of the most sacred places in Kefalonia. The remains of Saint Geraimos, known for his miraculous abilities to cure people with mental illnesses, are housed here.
Spa Day – Enjoy a DIY spa day at XI beach where you'll often catch the locals using the natural clay for face masks!
Myrtos Beach – You can't visit Kefalonia without making a trip to Myrtos beach, one of the most photographed beaches in Greece. Get there early to catch a sunrise!
Eat! – Make the most of the wonderful traditional Greek food and sample as much local cheese, gyros and souvlakia as you can manage!
Gran Canaria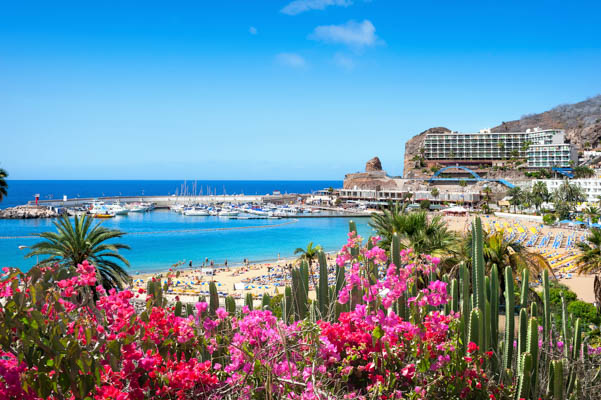 From city sightseeing to camel riding adventures, there is so much to see and do in Gran Canaria, and thanks to its beautiful beaches and slow pace of life, it's also the perfect destination if you feel like seeing and doing very little! For the more active, Gran Canaria also boasts climbing, hiking and mountain biking excursions galore.
Average June Temperature: 22°c
Top 5 things to do in Gran Canaria:
Scuba Diving – The volcanic origins of the island makes for some breath-taking underwater scenery and aquatic life. Squeeze in to a scuba suit at one of the many diving schools to see for yourself!
Cueva Pintada Museum – Craving some culture? Take a visit to one of the island's oldest archaeological sites; a cave covered with geometric shapes by pre-Hispanic inhabitants.
Mountain Biking – With its dramatic variety of mountain terrain, hiring a bike is one of the best ways to see the island. But be warned, its mountainous routes are not for the faint hearted!
Sea and Sand – More than a quarter of the island's coastline is made up of beautiful beaches! Visit the stunning El Puertoilli which also offers a saltwater pool if the sea isn't really your thing.
Hit a Hole in One – Gran Canaria offers seven different courses to test out your golfing abilities.
Costa Del Sol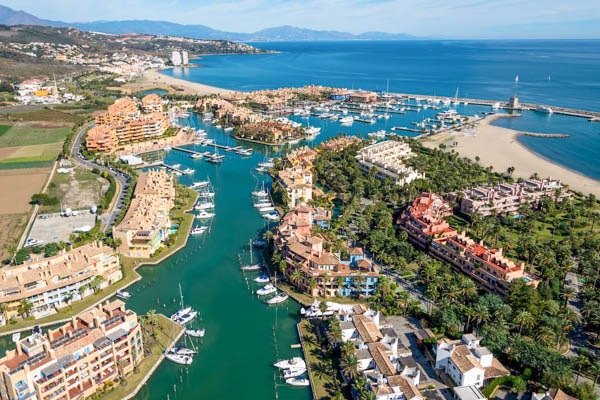 Thanks to it beautiful scenery and wide range of activities, the Costa Del Sol offers something for everyone. Located in Southern Spain, the Costa Del Sol is steeped in Spanish culture with traces of flamenco, bullfighting and colourful fiestas to be found in this lively area.
Average June Temperature: 22°c
Top 5 things to do in the Costa Del Sol:
Museo Picasso – Take a visit to the city of Picasso's birth and enjoy over 200 works by the artist.  
Watersports – A range of exciting leisure activities are on offer in the Costa Del Sol – you will be able to choose from an array of sports such as kite surfing, sailing and kayaking.  
Catedral de Malaga – Dating back from the 16th century, the stunning cathedral will take your breath away. While visiting, it's worth taking advantage of a guided tour for a magnificent rooftop view of the city.
Flamenco  – Costa Del Sol and its surrounding areas are proud of their Andalucian history, and rightly so! Seek out one of the many authentic flamenco shows which take place across the region.
Sun Worshipping – Let's not pretend you're getting away just for the culture! Costa Del Sol boasts miles of golden beaches and clear waters so make sure you enjoy them – preferably with a sangria!