If you're looking for holidays without the worry of cancellation charges then look no further. We're delighted to introduce our 100% Refund Guarantee on a large selection of our villas, allowing you to have free cancellation on your villa holiday should you be unable to travel due to UK Government advice or quarantine requirements either in your chosen destination or upon your return.
Book with confidence and enjoy a risk-free getaway for your 2023 villa holiday, at a time when free cancellation cover for villa holidays has never been more important!
How it works:
1. Book your 2023 villa holiday on our website or over the phone with one of our Travel Consultants. Free Cancellation cover will automatically be included in your basket, if applicable.
2. If on your date of travel, the official UK Foreign, Commonwealth and Development Office (FCDO) advice is against all travel to your chosen destination, OR you will be required to hotel quarantine either in your destination or upon your return, you'll be able to cancel your villa booking and receive a 100% refund.
Start your free cancellation villa holiday search now with complete peace of mind!
*Terms and Conditions apply.
Terms and Conditions
You will be able to request a full refund of the price paid for your villa booking, if on your date of travel, the following conditions are met:
Your villa booking was made on or after 07/10/2021.
Your booking was made for a villa to which the offer applies, which will show if available for your chosen dates during your booking journey.
The UK FCDO or Government in your country of residence advises against travel to your destination due to COVID-19 on your travel date.
There are COVID-19 restrictions in your destination country preventing you from being able to travel to that destination.
You are required, due to COVID-19, to quarantine in a hotel on arrival in your destination country.
You are required, due to COVID-19, to quarantine in a hotel on return to the UK.
Our terms and conditions and suppliers' terms and conditions will apply for ancillary products such as car hire and transfers.
All other standard booking terms and conditions apply.
Villa Summary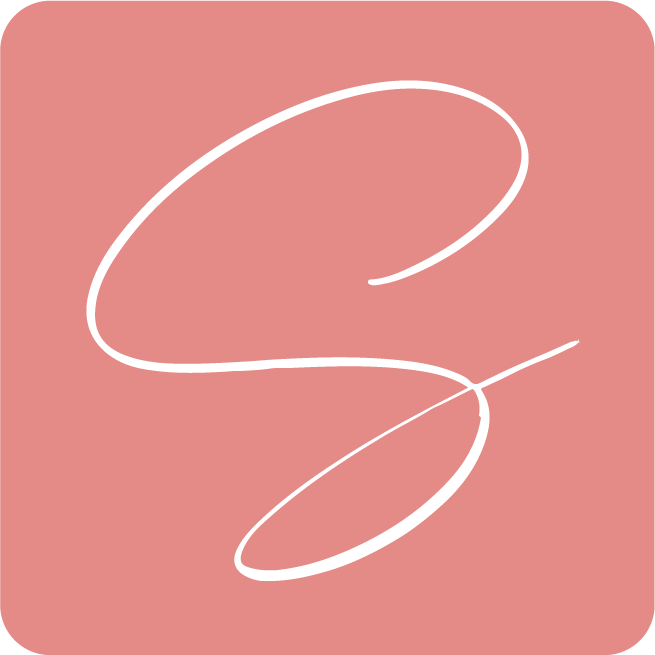 Infinity Pool
Sea View
Whirlpool
This contemporary jewel lies in the foothills of Andalucía on the outskirts of the pretty village of Nerja. The brilliant white exterior with slate grey brickwork stands out against a natural backdrop. Cleverly designed in an elevated position, it affords beautiful panoramic views of the coastline.
An aqua-hued swimming pool hugs the front of the property and is perfect for morning laps. Bright poolside lounges and a modern, white outdoor dining table feature too. If you hire a car to explore, there is ample parking in a private bay under the villa.
One of the highlights of Villa Iris is the huge indoor whirlpool, there are also several areas to chill, with modern sofas and also an indoor dining table for six. We loved the contemporary touches in the bedrooms, such as the Japanese-style sliding wardrobe doors and the brilliant white blinds.
A stroll into the centre of Nerja takes just under half an hour. Part of Spain's Costa Del Sol, Nerja has maintained its authenticity, with narrow cobbled streets and whitewashed houses. The area boasts sixteen kilometres of golden beaches and fantastic water sports such as Scuba diving and sailing.
Changeover Days
Usual day is Saturdays.
Mid-May - Mid-September is fixed, flexible at any other times.
Check in and out times
Check in: 16:00
Check out: 10:00
Wi-Fi included
Lower Ground Floor
Whirlpool, Shower, Toilet, Basin
Ground Floor
Oven, Hob, Microwave, Dishwasher, Fridge Freezer, Dining Facilities
DVD Player, Comfortable Seating, Dining Facilities, Air Conditioning Cold Heat, Sat TV Multiple English Channels
Twin Beds, Air Conditioning Cold Heat
First Floor
Twin Beds, Balcony, Air Conditioning Cold Heat
Double Bed, Balcony, Air Conditioning Cold Heat
Bath with shower over, Toilet, Basin
Outdoors
Open Terrace(s), Alfresco Dining Facilities, Sun Loungers, Parasol, Gas BBQ, Enclosed Garden
Outdoor Private Pool, Pool Size: 9.00m x 4.50m, Pool Depth: 1.15m - 1.60m, Poolside Shower,
Mobility Statement
This villa is in an exceptionally hilly/mountainous area. To access the villa there is a steep ramp along with 2 steps up to the villa itself. The front door has a width of 180cm and other doors that access the pool area is the patio door which is 180cm wide. The grounds are flat and the pool has roman steps to enter. Outdoors areas are flat but the access to the villa is really stepped. There are small steps (5 cm high) to have access to the main gate and small steps from the patio windows to the terrace/patio (3cm). The widest bedroom door on the ground floor is 80cm wide which is the twin bedroom and the widest bathroom door on the ground floor is 80cm wide which is the shower room. The door into the kitchen/dining room is 80cm wide and the door into the lounge area is also 80cm wide. *Please note that although every effort has been made to ensure the information provided is accurate, errors can occur and if you need to find out more specific information about the villa, please do not hesitate to contact us.
Tourist Licence
CR/MA/01191
Important Information
Please note that the pool edge has a barrier fitted, however this is not shown in the images as they were taken prior to the barrier being fitted.
Nearest Airport
Malaga Airport (AGP)
Resort Description
Nerja is a vibrant seaside town on Spain's Costa del Sol. Full of Spanish charm, this is the perfect place for a memorable villa holiday. With its pristine beaches, rich history, vibrant nightlife, and delectable cuisine, Nerja offers a perfect blend of relaxation and adventure.
The breath-taking Sierra de Tejeda mountains provide an awe-inspiring backdrop to Nerja's silky sand and pebbly cove beaches, all fronted by calming blue waters ideal for swimming. Take a stroll along the picturesque Balcon de Europa promenade or explore the town's famous caves. Our Nerja villas are within easy reach of it all!
Fri 09 Jun 2023
Pete Goodhall
Villa was nice, very odd layout, Kitchen Island too small cannot put toilet paper down the toilet isn't pleasant at all. Random whirlpool in basement that serves no purpose as restricted on temperature.
Thu 16 Jun 2022
John Morrisson
Very happy with villa and onsite representative Lynda who was very helpful.
Tue 22 Oct 2019
Wendy Baker
We spent a week in Villa Iris a lovely modern villa with a most spectacular view over Nerja.
Tue 01 Oct 2019
Colin Powell
Lovely villa
Tue 10 Sep 2019
Rosalyn Brown
Lovely modern villa quite isolated in the hills with a single track leading to it which meant there were no noisy neighbours. Fantastic views of Nerja with lovely infinity pool. Nerja itself is bustling with street entertainment around the Balcon de Europe area. Many shops and restaurants, a lovely place to visit. Biriani beach is a large bay with plenty of room with clean grey grainy sand but not ideal for very young children as there is a shelf on the waters edge and gets deep very quickly. Beautiful and clear.
Tue 27 Aug 2019
Andrew Mackenzie
The villa is located up the mountain in a great position on its own with amazing views over Nerja and towards the sea. You have to be confident driving to get to it as does involved navigating a very narrow farm road/track but only takes 5/10 mins from the main road. Once there, wow! House is amazing with every luxury including an indoor pool/hot tub. We had perfect satellite tv whilst there with amazing HD UK tv for those hours between sun bathing and going out. House is huge and very modern throughout. Easily the best house we've had through Solmar (or maybe other villa companies).
Tue 14 May 2019
Richard Crawford
The villa was brilliant. The facilities and the location were ideal for out holiday. Modern and clean with good quality sun beds. We would recommend Villa Iris to anyone.
Tue 07 May 2019
Mr Patrick cORR
Villa Iris provided us with a wonderful base for our return to Nerja after 5 years away. 1st experience with Solmar Villas and were very impressed by the service. Local Solmar representative Noelia Sanchez was excellent and very helpful when we required assistance.
Tue 13 Nov 2018
Angela Halcrow
Fantastic beautiful clean villa with stunning views very comfy beds couldn't fault it
Tue 13 Nov 2018
David Telford
A lovely villa, except, - the front door and outer gate locks were difficult to operate
Tue 13 Nov 2018
Angela Halcrow
Everything was perfect and a lovely sea breeze can't wait to return the pool was idyllic xx
Sun 03 Jun 2018
Mrs Alison Wallis
Lovely villa - lots of space and pool was amazing, location fantastic too, amazing views. Probably not for small children as the pool area and indoor stair areas would be a bit of a hazard. But for teenage kids it is perfect. If I had to comment on a couple of things it would be the downstairs jacuzzi (although very clean) was cold and damp/drain smell often wafted upstairs. Not sure it adds much when the pool space outside is so lovely. We love to relax/cook outside in the evening, apart from the dining chairs there was no relaxing outdoor chairs/sofa as is shown in the villa website photos. Some of the cooking utensils need replacing as old and worn out. Nerja itself is really lovely and eating out very reasonable.
Sat 07 Oct 2017
Nadia Ridgway
The pool area was wonderful, and we enjoyed the privacy.
Sat 20 May 2017
Gary Burgess
The villa has a great view over Nerja and the sea, and is a five minute drive from Burrianna beach, and all the shops you could need. The villa is finished to a very high standard and it's facilities are excellent. The views from the pool are amazing and we will definitely return!
Sat 13 May 2017
Peter Moon
A beautiful clean Villa with fantastic facilities and a great view.
Sat 08 Apr 2017
Mark Wainwright
Nerja is a lovely Spanish seaside town - its touristy but still retains a Spanish feel to it, has lots of great restaurants and isnt too spoilt. Beaches are great for the kids. Villa Iris is situated a bit out of the town so is quiet and has the advantage of being much bigger and more modern than many of the villas in the town. Its great to have an indoor pool as well and there was tons of space and storage.
Fri 30 Sep 2016
Carol Ashton
Size of the villa is good the view of Nerja is beautiful.
Sat 24 Sep 2016
Helen Ward
The villa was very well equipt, clean and beautifully decorated and furnished.
Sat 20 Aug 2016
Glynn Bissell
Perfect location, well equipped villa - very luxurious
Sat 02 Jul 2016
philip stocker
Loved the very well presented Villa that was away from the crowded areas. The resort was very good when we visited and had much to offer.
Fri 01 Jul 2016
Philip Stocker
Loved the very well presented Villa that was away from the crowded areas. The resort was very good when we visited and had much to offer.
Sun 15 May 2016
Elaine Vity
FABULOUS MODERN VILLA Villa Iris is a new fabulous modern villa and we have no real complaints. The villa is very modern and furnished well. There is plenty of space both inside and outside the villa. The pool deck is very spacious with six good quality loungers, there is also an outside dining table with six chairs which is situated under an awning which can be opened and closed depending on whether you want shade or not - very useful. The 'indoor pool' is a nice touch but we thought it wasn't heated enough to want to lounge around in it for very long, if it was heated more we would have made more use of it. The kitchen is well equipped but missing just a few small minor items such as a decent coffee pot (cafetiere), potato peeler, a chopping board, etc.., however this is a small point and as this is a new villa we dare say the owners will correct this as time goes by. The three bathrooms are all modern and very well appointed - two shower rooms and one bathroom with bath, good water pressure and plenty of hot water. The outdoor pool is wonderful, it is big with a maximum depth is 1.6M, but it is not heated and this was a problem, we were there in May the weather was wonderful but the pool was much too cold, we feel not installing pool heating is a mistake, we like to swim but we only used it twice during out 10 day stay and this did somewhat spoil the enjoyment. The villa is very secure with shutters and/or grilles on most windows, the villa is walled in on all sides, access is through a lockable gate with a video entry system. The villa is set on a hillside above Nerja, the view is wonderful looking down on the town and sea. The access road up to the villa is one track and more than a bit rough. When we first arrived we wondered how we would manage in the dark, however you do get used to it and it is not a real problem we managed perfectly well in our hired Ford Focus. Luckily we never met anyone going the opposite way to us as passing on most of the track would be difficult. We would not hesitate in recommending this villa to anyone, however we feel we must point out that there is an unguarded drop of approximately 2M off the far side of the outdoor pool which may be dangerous for young children. We had a fabulous holiday the villa, the weather and Nerja were all wonderful.
Sat 16 Apr 2016
Terry Allerton
Large spacious clean with super swimming pool. Very private and secure.
Sun 01 Mar 2015
Duncan Cooper
Rated: Excellent. Villa perfect, once we found it!
Take a look at some of our recent reviews below: