Things to do in Tenerife & Best Places to Visit
Although belonging to Spain, the Canary Islands are actually closer to the African coastline and this means they enjoy mild temperatures year-round. The largest Canary island is Tenerife, ideal for a short-haul break with the lowest temperature difference between summer and winter in the world. Nature lovers will delight over the lunar-like landscapes created from volcanic descent, while sun-seekers can discover endless beaches with both white and black sand – locations for many famous films over the years. With a plethora of activities for everyone, read on to find out our favourite things to do in Tenerife.
What To Do in Tenerife & Best Attractions
Visit Teide National Park
It's fair to say that Mount Teide nestled in the UNESCO-declared national park, is the top attraction in Tenerife. It takes just eight minutes to reach the summit of the highest mountain in Spain via cable car to enjoy spectacular views over the extra-terrestrial terrain. Infinitely more rewarding however, is to pack your hiking boots and devote five hours to walking up it. Stargazing is a popular activity on Mount Teide, as it affords incredible views of the night sky and its constellations, as well as occasional meteor showers. A lot of the best things to do in Tenerife can be found at Teide!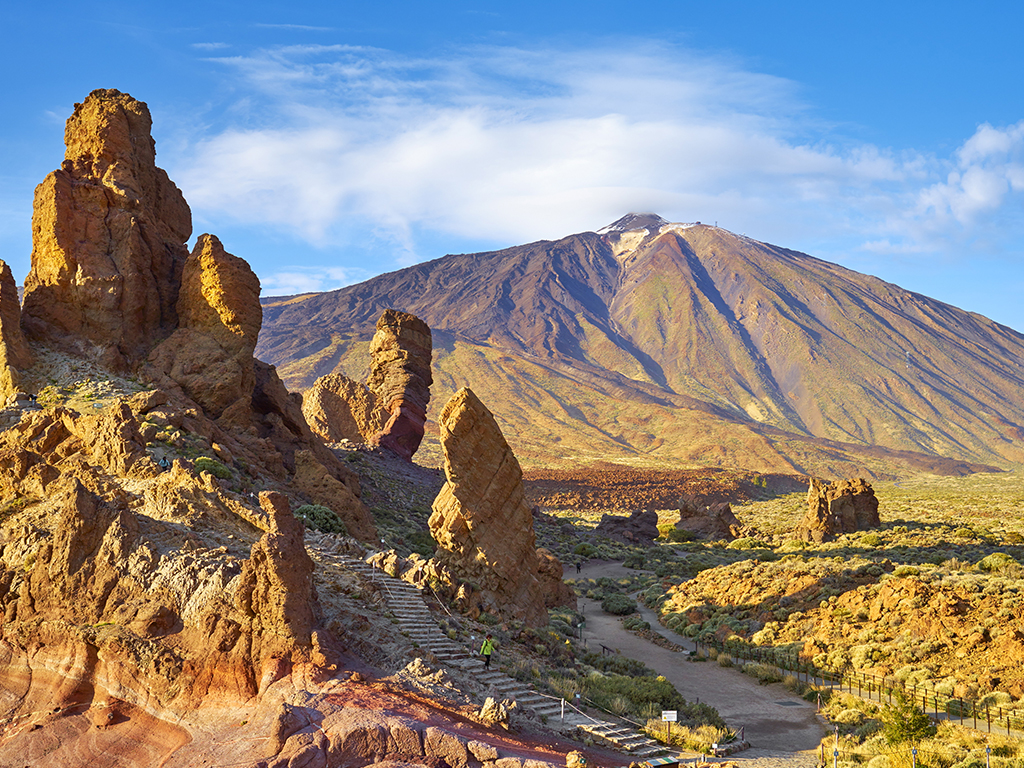 Be wowed by the Los Gigantes Cliffs
Los Gigantes (the cliffs of the giants) is one of the best attractions in Tenerife. The remarkable cliffs majestically rise 500-800 metres above the sea and were formed during one of the very first volcanic activity stages that created Tenerife. The cliffs are one of the island's most popular attractions after the Mount Teide National Park and are part of the Teno Rural Park in the west of Tenerife.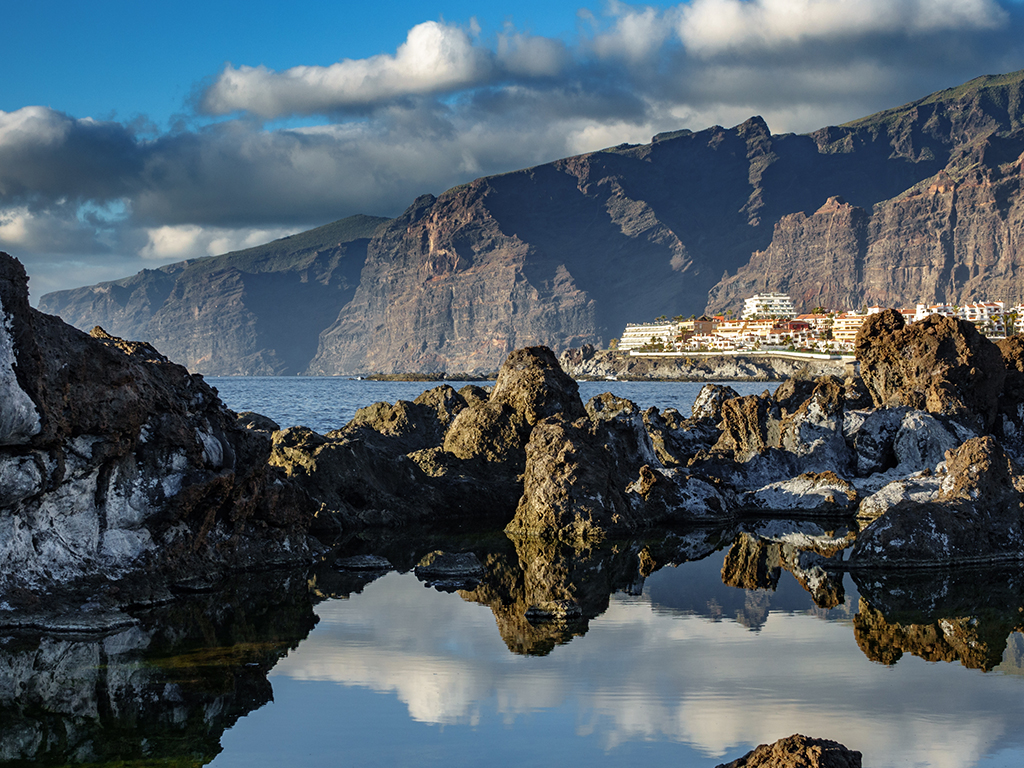 Make a splash at Siam Park
One of the best things to do for families in Tenerife is to spend a day at Siam Park, located in the popular tourist resort of Costa Adeje. Named the best waterpark in the world multiple times, Siam is one of the top places to visit in Tenerife thanks to its multiple thrilling slides and rapids, set against a backdrop of spectacular Thai architecture. It is one of a number of theme parks in Tenerife and is divided up into different areas for families, adrenaline junkies and relaxation seekers alike.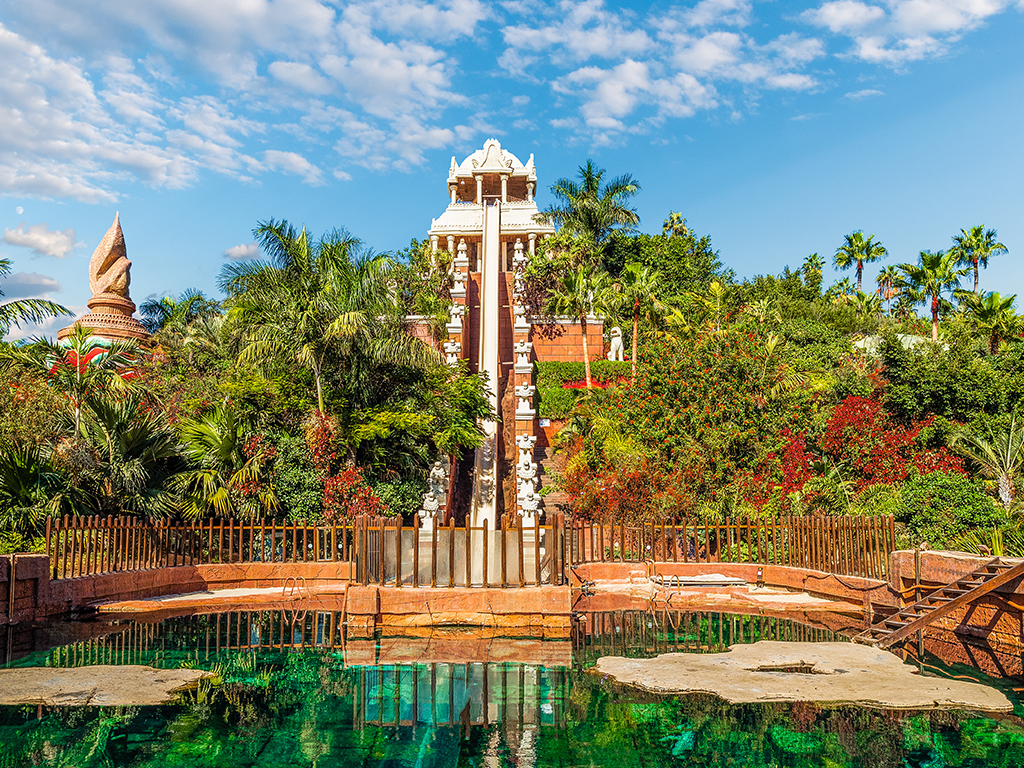 Whale & Dolphin Watching Trip
Tenerife is one of the best places in the world to go on a whale-watching trip. Set sail on the Atlantic Ocean in search of these incredible marine mammals, savouring the island's striking coastal scenery as you go. Pass resident communities of pilot whales and dolphins who remain here throughout the year, and look out for more species who migrate through these waters at different times of the year, including the giant blue whale and the majestic killer whale. Taking to the waters to spot these majestic creatures is one of the most popular things to do in Tenerife so make sure to book early!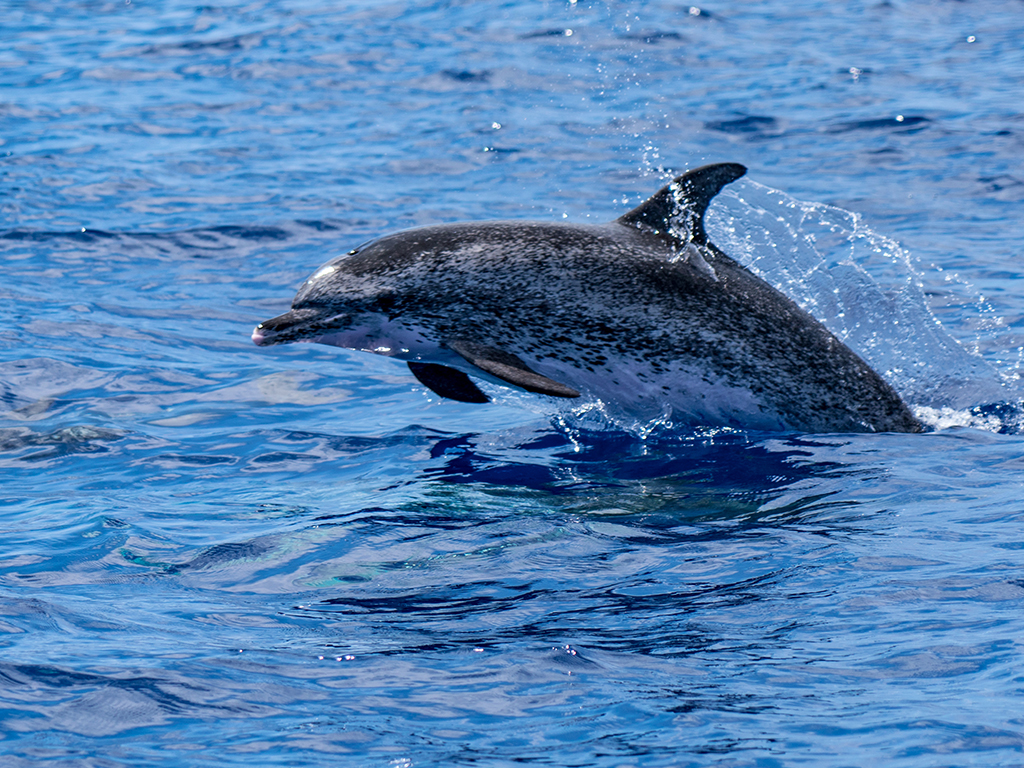 Laze on the beautiful beaches in Tenerife
Lazing on Tenerife's famous beaches is one of the top things to do in Tenerife. You'll find many thriving tourist spots with quaint, café-lined promenades and plenty of prime spots backed by palm trees to watch the sun go down. Some of the best beaches are the golden-sand Playa del Duque and Los Gigantes, home to the island's iconic otherworldly black sand. If you're a beach buff, a visit to Playa de Las Teresitas must be on your list of things to do in Tenerife, as it is considered one of the island's most beautiful spots.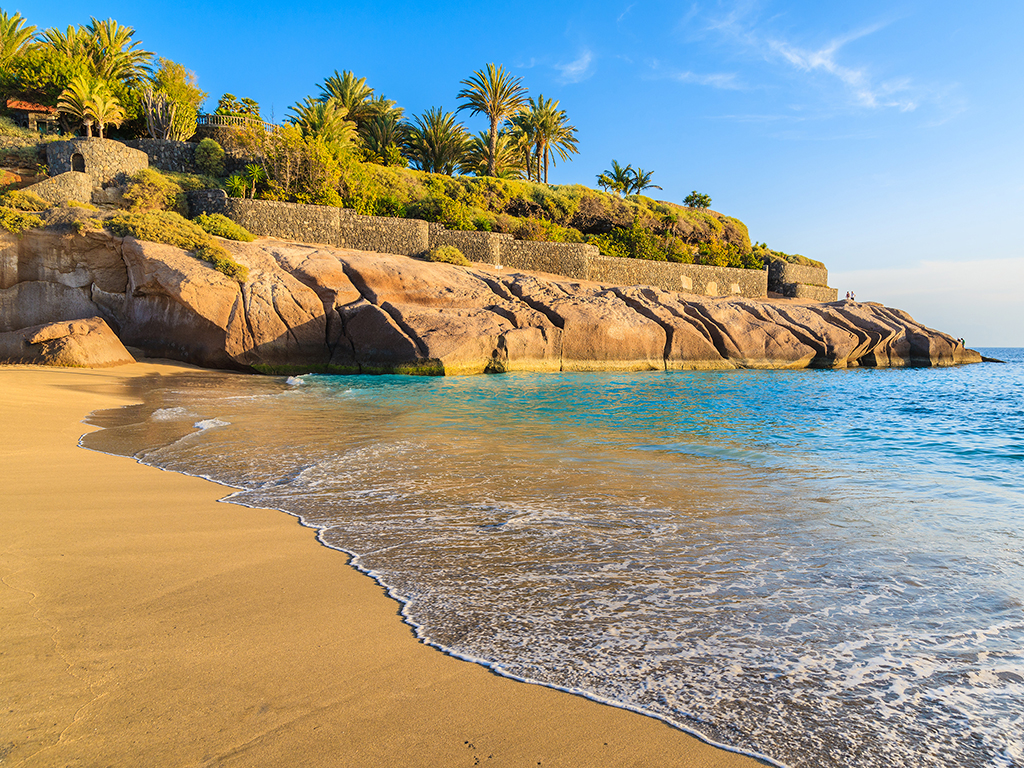 Visit Garachico, Tenerife's most charming town
There is more to see and do in Tenerife besides only spending time at the beach. For a taste of local culture, we recommend heading to some of the rural towns and villages – some of the most beautiful places on the island. Garachico is a pretty little town that you should visit in Tenerife, located on the northwest coast. Here you can witness typical Canarian architecture, sample local delicacies in one of the charming restaurants in the square and swim in the amazing natural pools at El Caleton.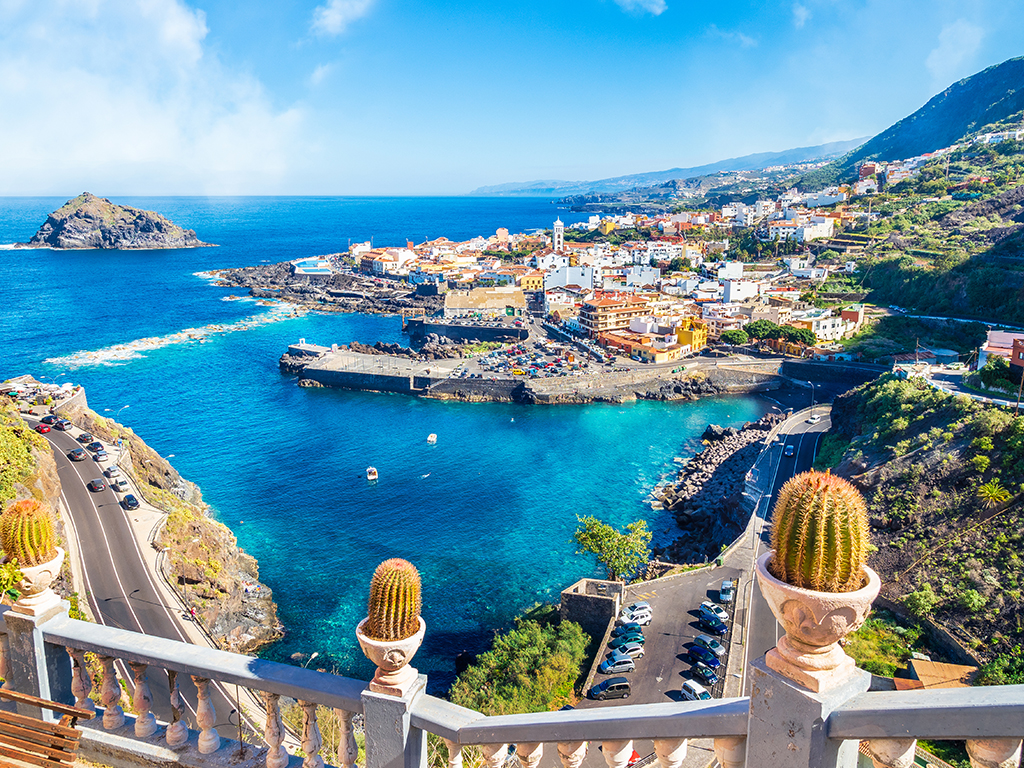 Drive to Masca, the hidden village in Tenerife
Add a visit to the charming little village of Masca to your long list of things to do in Tenerife, if you're after some postcard-perfect scenery. Set in a beautiful lush valley, the village's natural beauty is overwhelming, where houses cling to steep mountainsides and overlook deep emerald ravines. From Masca you also get spectacular views of La Gomera, one of the neighbouring Canary Islands. Fancy a hike when you arrive? Set off from the village on a trail of around seven kilometres until you reach the rocky beach below, where you can reward yourself with a swim!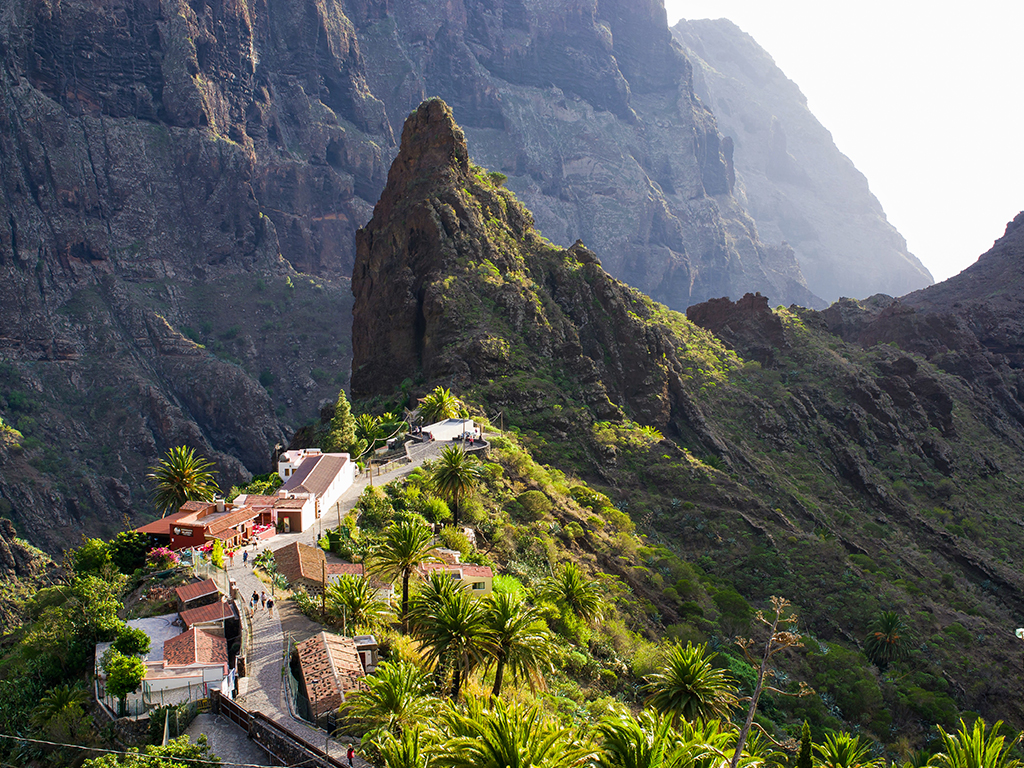 Choose a Villa Holiday in Tenerife!
Before you create a list of things to do in Tenerife, you will need to decide on which villa and resort you wish to stay in! Tenerife villa holidays are an excellent choice for any season as it means you can steer clear of crowds and busy resort hotels in favour of a clean, safe and secure luxury villa. A villa holiday allows you to do what you like, when you like, so you can escape restrictions and create your own carefree schedule.