Things to do in Lanzarote
Lanzarote is one of the most extraordinary places we've ever been to and some of its magnificent landscape really needs to be seen to be believed! As well as its uniquely interesting geography, Lanzarote boasts beautiful beaches, plenty of restaurants and so many family-friendly activities to enjoy. Take a look at our top 10 things to do in Lanzarote and start planning your next adventure!

1. Timanfaya National Park
Declared a Unesco Biosphere Reserve, Lanzarote is home to breath-taking volcanic landscapes including black sand beaches, dormant and active volcanoes and solidified lava streams. Visit the spectacular Timanfaya National Park to see the true wonder of the island's unique geology and see the active Timanfaya volcano for yourself. Younger children may also enjoy taking a camel ride across this other-worldly wonderland.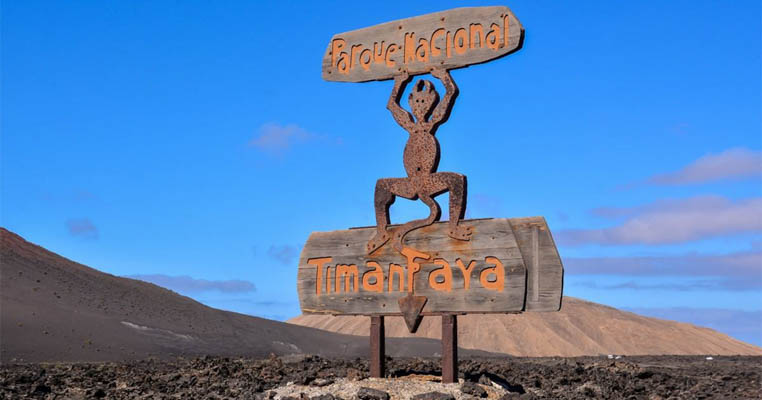 2. Cueva de los Verdes
Continue exploring the astounding volcanic geography of the island with a visit to Cueva de los Verdes lava tube. Formed over 3,000 years following the eruption of Mount Corona, this volcanic tube is approximately 7km long of which 1.5km is submerged under the ocean. Guided tours of the Cueva de los Verdes last for around an hour or you could check for events, as the cave is an occasional concert venue!  
3. Jameos del Agua
Located in the same volcanic tube as Cueva de los Verdes, Jameos del Agua is also well worth a visit! Enter the Jameos, meaning 'opening of the tunnel', and enjoy a spectacular natural lake with crystal clear water. Here you will be able to spot the rare species of blind albino crabs which can't be found anywhere else in the world!
4. Cycling
Looking for more adrenaline? Lanzarote is a cyclists' paradise thanks to its varying terrain offering dramatic climbs and long, smooth flats. There are plenty of bike rental options as well as maps and cycling routes to satisfy you, whether you fancy a taking a day for a family bike ride or two weeks dedicated to mountain biking and adventure!
5. Wine Tasting
You might not associate wine with Lanzarote, but you'd be missing out if you didn't take a trip to one of the splendid wineries on the island. Due to the volcanic climate of the island, locals have long been experimenting with vineyards and the results are visually stunning, with sunken vines creeping from craters in the ashy earth. And the wine's pretty amazing too!
6. Museo Atlantico
A museum with a difference, the Museo Atlantico is Europe's only underwater sculpture museum containing more than 300 works by British artist Jason deCaires. A must for divers, this site has been created with entirely pH neutral materials to create a suitable habitat for marine life. Don't worry if you can't dive – glass bottom boats also provide great views of this unusual museum! 
7. El Lago Verde
El Lago Verde is a stunning lagoon situated on the west coast of the island, with one striking feature – its bright green colour! Due to the algae which grows in the lake, the water is beautifully jade in colour and looks truly striking against the volcanic black sand surrounding it. El Lago Verde can be reached on foot from the picturesque town of El Golfo.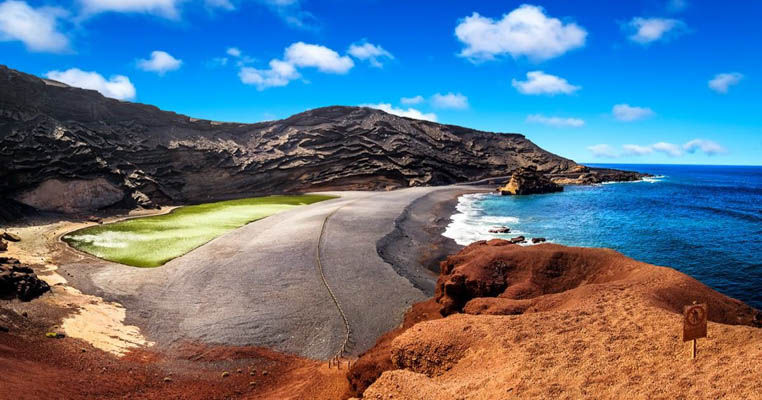 8. Water Sports
Lanzarote boasts a huge range of different water-based activities for the adventurous including scuba diving, paddle-boarding and windsurfing. Surfing is also a big deal on Lanzarote, nicknamed the Hawaii of Europe, and there are plenty of spots you can find to catch a wave! If, like us, you enjoy exploring the seas at a more relaxed pace, there are plenty of sailing tours and excursions which will allow you to see the glorious coast without getting too wet!
9. Rancho Texas Lanzarote Park
Suitable for the whole family, Rancho Texas Lanzarote Park is a western themed adventure park boasting a huge variety of exotic animals, an exciting waterpark and an Indian Village, recreating how life was for the Native Americans. You can also get up close and personal with sea lions or dolphins by booking an interaction for an unforgettable experience.
10. Beaches
Although there are so many things to do in Lanzarote, you can't miss out on exploring the beautiful beaches this island has to offer! You can choose between bustling family friendly paradises with endless golden coastlines, hidden coves or the famous black sand beaches framed by striking cliffs.  Papagayo, located close to Playa Blanca, is one of our favourites and boasts pure white sand and turquoise water. We would also recommend a visit to the gorgeous Playa Chica, perfect for both families and water sport enthusiasts, situated close to Puerto del Carmen.