Top activities in Menorca
When the summer months are over, the temperatures begin to cool and the number of mass tourists starts to dwindle, the charming island of Menorca opens its doors to endless possibilities. Boasting spectacular beaches, untouched forests and picturesque towns, the island – commonly referred to as The Jewel of the Balearics – can be explored in plenty of different ways. Here are just a few ways to enjoy an active autumn in Menorca!
1. Hire a Car
First things first, hiring a car is by far and away the easiest way to get around the island. With some of the local transport coming to an end in October, car hire is an affordable alternative which gives you the freedom to explore Menorca at your leisure. The maximum distance between any two points on the island is roughly 30 miles, meaning it's never a long road trip no matter where you want to go.
2. Hiking through the Untouched Countryside
Unlike other islands, Menorca maintains its lush, green landscape in the autumn months and it is a nature lover's paradise. The island is sparsely populated meaning much of the landscape remains untouched, perfect for an adventurous trek or leisurely stroll. Through the beautiful pine forests you'll find hidden footpaths and deep ravines, whilst along the stunning coastline there are high cliffs and remote beaches. In fact, such is the beauty and diversity of its natural landscape, Menorca was declared a UNESCO Biosphere Reserve in 1993. Perhaps the most notable place to visit is the S'Albufera des Grau Natural Park in the East of the island, a large area of wetland which is home to many species of birds and plants.
3. Golf
What better way to enjoy the cooler autumn months than a round of golf or two in a pristine setting? Menorca is home to only one golf course, but it won't disappoint. Situated in the north of the island close to the popular family resort of Son Parc, this 18 hole course is surrounded by rolling hills with pines trees and an abundance of birdlife.
4. Cycling
Cycling is a great way to keep active whilst admiring all that Menorca has to offer. Take the Cami de Cavallas coastal path that encircles the entire island at 186km long and discover some breathtaking scenery along the way! Head further inland and explore the pretty whitewashed villages of Cala Galdana and Cala En Porter or Cala En Bosch.
5. Horse Riding
An alternative way of following the Cami de Cavallas is by horse. There are several stables dotted around the island, and they provide a unique and memorable experience to suit all levels of ability. Travelling on horseback enables you to discover some of the most hidden parts of the island, including thick woodlands and pretty coves. Whether you fancy just an hour or two, or a longer trek which can take up to several days, there's something for everyone.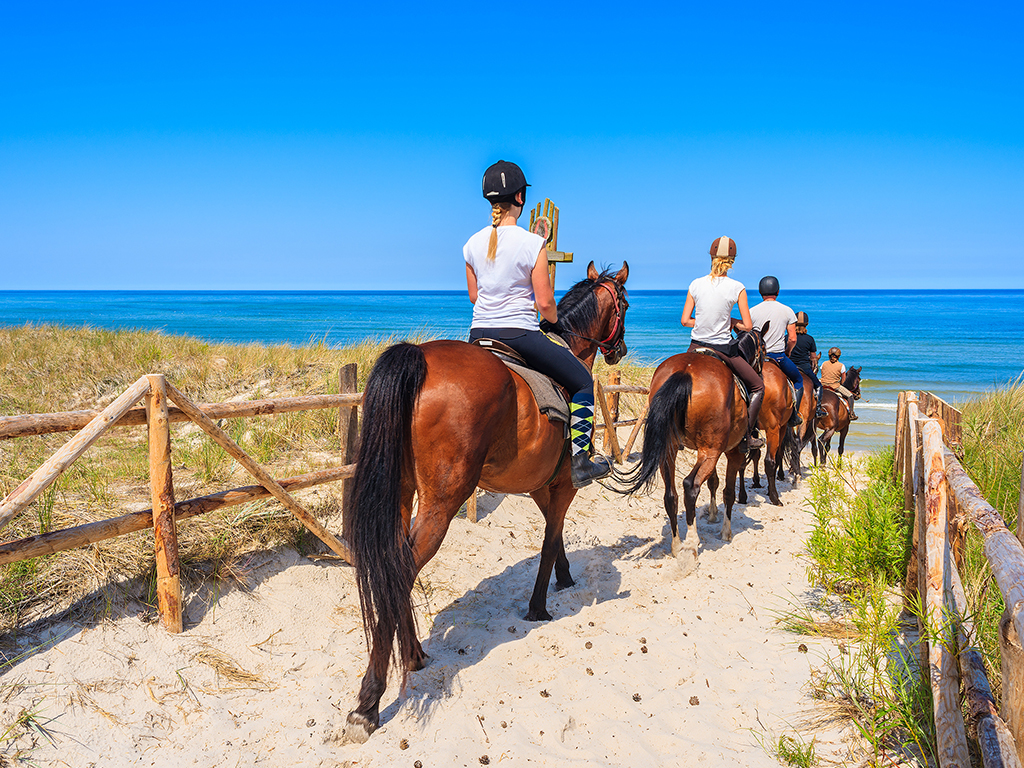 6. Explore the Picturesque Towns
Many of Menorca's picturesque towns are forgotten about in the height of summer as most people flock to the beaches. The historic town of Ciutadella in the north of the island is a must visit, with its stunning, Moorish architecture and impressive gothic style cathedral. There's also a bustling fishing port with an abundance of restaurants and cafes. Meanwhile, Alaior is a charming, authentic town located in the centre of the island, meaning it's perfectly situated close to all the island's stunning scenery as well as the popular resorts and beaches.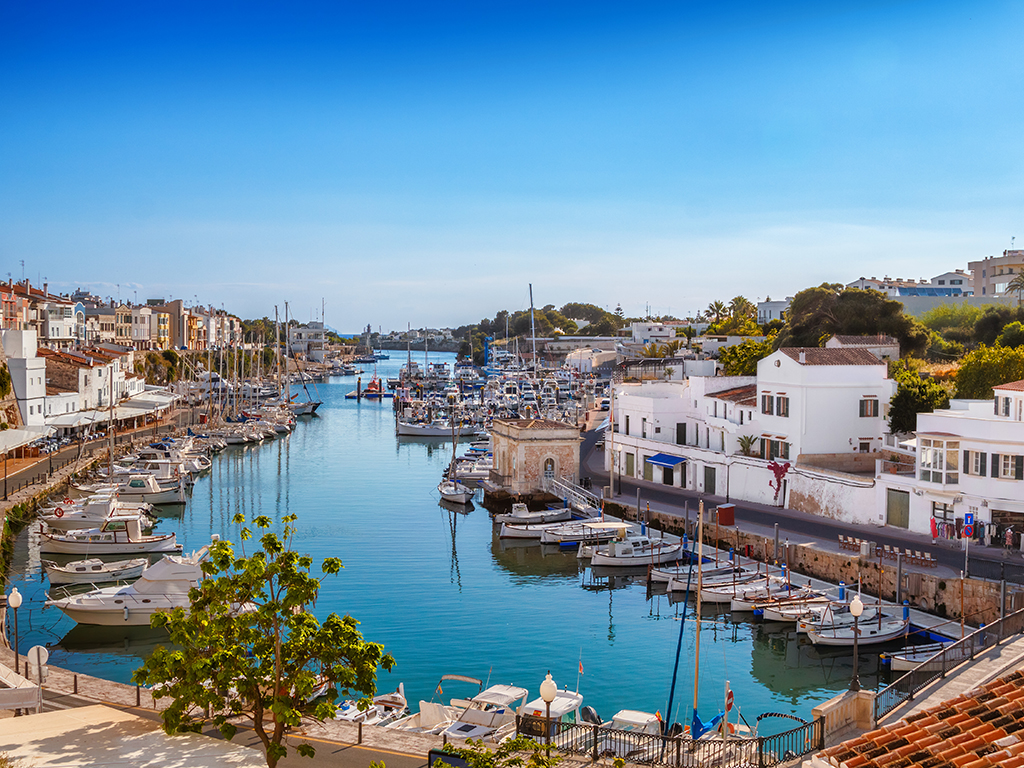 7. Or just chill on the beach!
Although it's great to throw on a backpack and go on an adventure on perhaps the most charming and unspoilt island in the Mediterannean, sometimes it's nice to take it easy and chill out. Menorca's beaches are almost deserted in the autumn, and with plenty of pristine sandy shores and pretty, rocky coves to choose from, you're bound to find an idyllic hidden spot where you can truly unwind.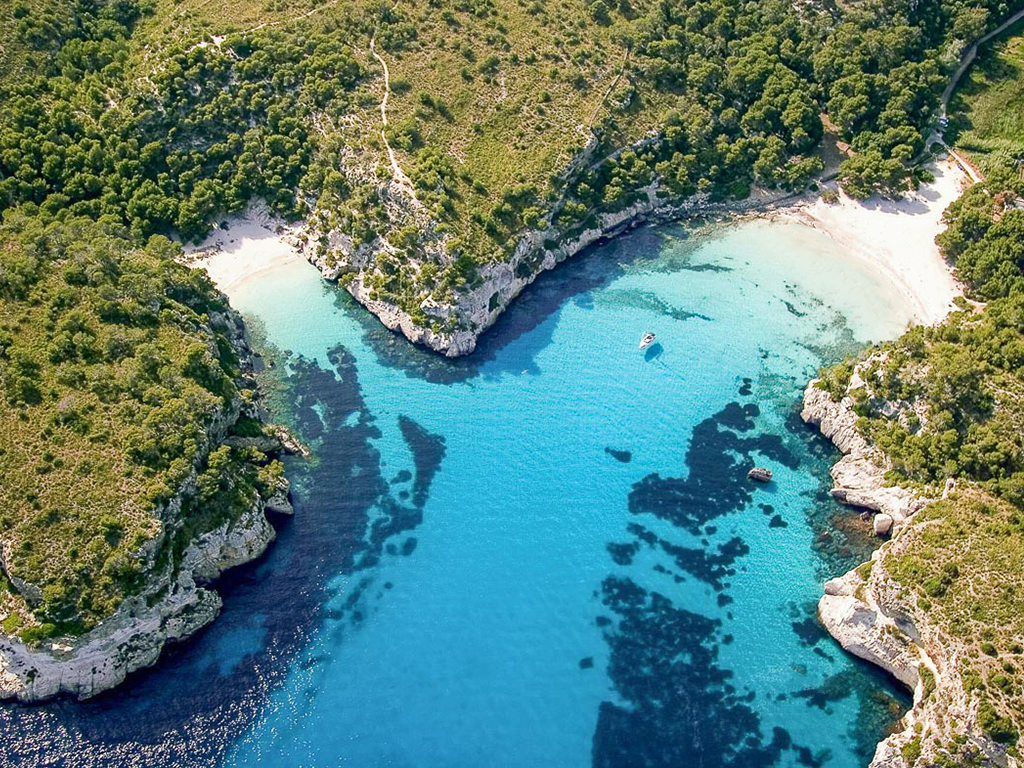 Autumn is a spectacular time in Menorca and the perfect time of year to explore. We have a fantastic selection of private villas with pools on the island across a wide variety of resorts.