If you're looking for holidays without the worry of cancellation charges then look no further. We're delighted to introduce our 100% Refund Guarantee on a large selection of our villas, allowing you to have free cancellation on your villa holiday should you be unable to travel due to UK Government advice or quarantine requirements either in your chosen destination or upon your return.
Book with confidence and enjoy a risk-free getaway for your 2023 villa holiday, at a time when free cancellation cover for villa holidays has never been more important!
How it works:
1. Book your 2023 villa holiday on our website or over the phone with one of our Travel Consultants. Free Cancellation cover will automatically be included in your basket, if applicable.
2. If on your date of travel, the official UK Foreign, Commonwealth and Development Office (FCDO) advice is against all travel to your chosen destination, OR you will be required to hotel quarantine either in your destination or upon your return, you'll be able to cancel your villa booking and receive a 100% refund.
Start your free cancellation villa holiday search now with complete peace of mind!
*Terms and Conditions apply.
Terms and Conditions
You will be able to request a full refund of the price paid for your villa booking, if on your date of travel, the following conditions are met:
Your villa booking was made on or after 07/10/2021.
Your booking was made for a villa to which the offer applies, which will show if available for your chosen dates during your booking journey.
The UK FCDO or Government in your country of residence advises against travel to your destination due to COVID-19 on your travel date.
There are COVID-19 restrictions in your destination country preventing you from being able to travel to that destination.
You are required, due to COVID-19, to quarantine in a hotel on arrival in your destination country.
You are required, due to COVID-19, to quarantine in a hotel on return to the UK.
Our terms and conditions and suppliers' terms and conditions will apply for ancillary products such as car hire and transfers.
All other standard booking terms and conditions apply.
Villa Summary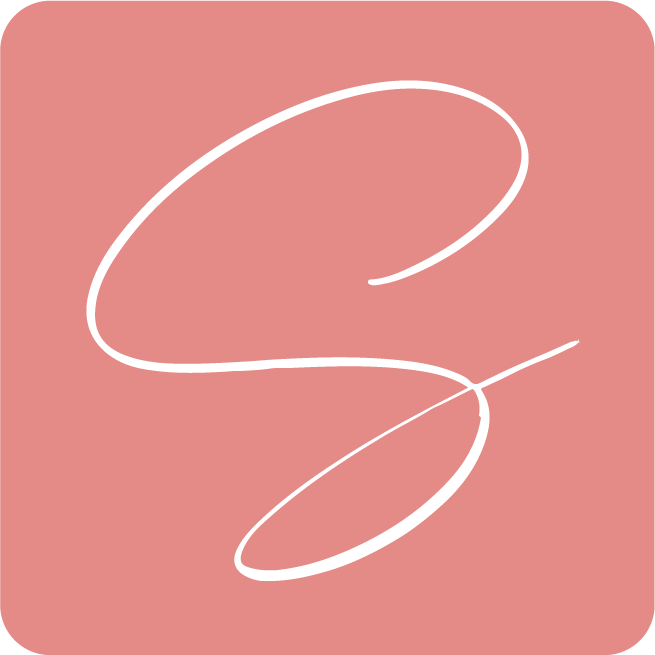 Outdoor Private Pool
Sea View
Gym Equipment
A great choice for two families wishing to spend their holidays together yet still have some privacy from one another. This spacious detached villa is comprised of two levels, each with an independent entrance. 
Furnished in a contemporary style, the villa is welcoming and comfortable, and includes Wi-Fi throughout. Each level has a generous terrace looking out over the beautiful sandy beach and sparkling sea at Cala Galdana, and you can walk to this superb bay either along the local roads, or via a short cut of steps next to the villa that go directly down to the seafront. 
In the garden, a larger-than-average pool stretches across the terrace and is fenced all the way around; ideal for families with younger children. There are a choice of places to dine alfresco, so you can choose a view of either the pool or the bay of Cala Galdana, and a built in barbecue makes for wonderful relaxed meals at your villa. 
For those who prefer to dine out whilst on holiday, Cala Galdana offers a selection of superb restaurant options.
Please note: The 12th Bed is only suitable for a child under the age of 12.
**Due to the San Joan Festival, all bookings which include 22nd – 24th June, we shall only accept Family bookings. 
Changeover Days
Usual day is Fridays.
April - October is fixed, flexible at any other times.
Check in and out times
Check in: 16:00
Check out: 10:00
Wi-Fi included
Ground Floor
Oven, Hob, Microwave, Dishwasher, Fridge Freezer, Washing Machine, Dining Facilities
Flat Screen TV, DVD Player, TV Local Channels, Doors to Terrace Gardens
Double Bed, Air Conditioning Cold Heat
Outdoors
Alfresco Dining Facilities, Covered Terrace(s), Open Terrace(s), Sun Loungers, Parasol, Brick Built BBQ
Outdoor Private Pool, Pool Size: 11.00m x 6.00m, Pool Depth: 0.50m - 2.00m, Separate Children's section, Fenced / Gated Pool, Ladder Access, Poolside Shower,
First Floor
Oven, Hob, Microwave, Dishwasher, Fridge Freezer
Dining Facilities, Balcony
Comfortable Seating, Flat Screen TV, Sat TV Few English Channels, Doors to Terrace Gardens
Double Bed, Air Conditioning Cold Heat
Bath with shower over, Toilet, Basin
Interior Access, Sea View, Garden Furniture
Mobility Statement
To access the villa there is a path which is over 2m wide along with 14 steps up to the villa itself. The front door has a width of 72cm wide and other doors that access the pool area are 72cm wide. Paths from the villa to the pool are over 2m wide and the grounds are uneven. Inside there is a step down to the dining area. The widest bedroom door on the ground floor is 72cm wide and the widest bathroom door on the ground floor is 72cm wide. The door into the kitchen/dining area is 72cm wide and the door into the lounge area is 72cm wide. *Please note that although every effort has been made to ensure the information provided is accurate, errors can occur and if you need to find out more specific information about the villa, please do not hesitate to contact us.
Tourist Licence
ET0698ME
Important Information
During the winter period, October – April, temperatures can drop considerably especially in the evening and overnight. Heaters can be added to your booking in the extras page where available
Please note the child's section of the pool has a barrier which separates it from the adult pool which is 66cm in height. The barrier is adjacent to the shallow end of the pool which is 95cm in depth. The child's section of the pool is 45cm – 52cm in depth. We ask that extra care is taken with children.
Nearest Airport
Menorca Airport (MAH)
Resort Description
Laying claim to the most beautiful beach in Menorca, a Cala Galdana villa holiday offers a relaxing vibe and gorgeous scenery - just perfect for that well-deserved break. The horseshoe-shaped bay boasts soft white sand, shallow, turquoise waters and a dramatic limestone cliff backdrop, giving it an almost Caribbean feel.
Water-sports aplenty are on offer in Cala Galdana, and a small wooden bridge over the ravine makes for a picturesque setting and provides the opportunity to walk along the headland and through the pine forests. There's so much to do on a villa holiday in Cala Galdana, but the pace of life remains slow and steady providing just the right balance.
Tue 22 Aug 2023
Andrew Mccracken
Great location, villa was very nice and we had no issues. The pool was clean and big enough for our group of 9 people.
Tue 02 May 2023
Martin Leader
To say it was the best villa I have stayed at would be an understatement. Where do I start, when you walk through the gates you suddenly notice the very big pool that is well maintained and clean. Walking into the villa itself is very spacious and homely. What the pictures on the website didn't show is you also have a little gym and a beautiful rooftop terrace fitted with fake grass and is nice a quiet up there. The balcony's all have the most beautiful view and the villa has all the facilities you could possibly need. I would also recommend a car just to transfer heavy shopping as the 200 stairs down to the beach and up to the villa could be hard work for some people. You are supplied with towels throughout the week and pool will be cleaned too. I would also recommend a restaurant called Sa Luna which has a variety of food for everyone and is very welcoming to families and children. To sum up the experience I would highly recommend and I want to book again when it's available as this villa is very popular and worth every penny. Thank you for an amazing stay.
Sun 11 Sep 2022
Emma Duffy
The resort was nice for families. Our villa was poorly equipped felt damp and pool was dirty, with broken pool side furniture we did contact a rep who blamed the weather and covid!
Solmar response - Thank you for your review. We regret that you found cause for unhappiness with your arrangements. We note you have been contacted with our UK Resolution team and hope we will be able to resolve matters to your satisfaction.
Fri 26 Aug 2022
Marion Westwell
Fantastic location and pool area. General maintenance of garden grounds quite poor with broken fence/gate to pool and rough lower beach side garden could easily be made beautiful. Only one poolside parasol between 9 of us requested another one several times but was delivered totally useless beach umbrella that needed to be stick in sand. Couple of items not working one television and a toaster that had clearly already been reported as had notes on from previous guests.
Wed 20 Jul 2022
Gerald Wilson
Villa was nicely located but as written below pool sanitation is an issue.
Fri 15 Jul 2022
Susan Teden
We spent a lovely week at Villa Mascaro. The view was fantastic, the beach was perfect, although the steps to and from the beach were hard going! A car is definitely needed if any of your party have health issues. We all enjoyed the luxury of having our own pool.
Tue 05 Jul 2022
Kevin Owen
Villa Mascaro is situated in an ideal location on the cliff above the beautiful bay of Cala Galdana with its crescent sandy beach and good selection of shops and restaurants. The villa itself is perfect for a large family or two families holidaying together. The facilities are functional although the villa would benefit from more extensive air con, as only the two master bedrooms have it (one on each floor) the remaining rooms have fans which only serve to push warm / hot air around the room. The swimming pool is lovely and well maintained and cleaned regularly throughout the week.
Thu 16 Jun 2022
Barry Roberts
We loved the view over Cala Galdana. We liked the pool. We liked the large fridge freezers. Cala Galdana is possibly the finest resort in the Balearic Islands, with the 2 unspoilt beaches within walking distance either side of it.
Mon 09 May 2022
Amy Chadwick
Great location. Fridges and oven was good and there was plenty of outdoor seating.
Sun 26 Sep 2021
Catherine Thompson
Villa Mascaro is in a great location, if you don't mind the 200 plus steps up and down to the beach front, with terraces over looking the beach, bay and beyond. The villa is spacious and the pool is a good size. The pool is also very clean and there are plenty of sun beds. Cala Galdana is a lovely resort with a great beach (a couple of other lovely bays can be reached on foot if required) and plenty of good bars / restaurants.
Mon 20 Sep 2021
Samuel Gibb
Views were magnificent. Facilities were really quite good and certainly adequate although a little bit tired. Location was first class, overall really excellent.
Tue 03 Aug 2021
Matthew Sugden
The pool was fantastic and cleaned regularly.
Thu 10 Oct 2019
Amanda Mills
The villa is in a wonderful position overlooking the beautiful bay at Cala Galdana. It is ideal for large families or two families on holiday together. The ground floor and upper floor are completely separate and accessed separately. The pool is gated and gave reassurance as our granddaughter was with us. Pool lovely and clean. Internet ok but no English TV channels. If not fit and active, best to have a car to drive down to the beach/ local facilities. Nice villa, lovely view.
Mon 29 Jul 2019
Anna Peak
Resort is very family friendly, the sea is safe for swimming and paddling. Lots of nice restaurants to eat out in if you don't fancy cooking, all very walkable.
Tue 07 May 2019
trevor lamb
the view, proximity to facilities and access to beach.
Tue 13 Nov 2018
Sarah Bibby
cGREAT LOCATION SPACIOUS VILLA
Tue 13 Nov 2018
Louise Stanton
Beautiful area, amazing view . We love Menorca & spent much of our time out. There's so many steps at this villa I'd consider parts hazardous for children.
Mon 25 Sep 2017
Andre Brink
The villa is in a perfect location. Walks to either Cala galdana or Cala Mitjana are easily possible even with kids. The views from the terrace are superb. The pool is great and the whole villa is child friendly.
Fri 19 May 2017
Sharon Wayland
Pool view resort excellent.
Fri 30 Sep 2016
Jonathan Paton
Resort excellent as always. Views ok. Pool ok. Good location.
Fri 16 Sep 2016
Dennis Dann
Villa was a good,size with room for everyone, in a great position,with great views.
Fri 29 Jul 2016
Lynn Williams
The setting and view was superb and the pool was very much used. The maintainance and cleanliness of the pool was carried out diligently by the friendly staff. We know Cala Galdana well and the fact that we have returned many times is testement to its suitability as a family resort.
Sat 26 Sep 2015
Michael Payne
Great villa, room for our extended family. Close to the beach of Cala Galalnda which is ideal for infants. Staff were very good at helping after the storm with modest storm damage getting there the following morning.
Tue 01 Sep 2015
Michael Payne
Rated: Excellent. Great villa, room for our extended family. Close to the beach of Cala Galalnda which is ideal for infants. Staff were very good at helping after the storm with modest storm damage getting there the following morning.
Fri 14 Aug 2015
Marie Corr
Perfect location with stunning views, ideal layout for large families. However need to be aware that only access to beach is via steep steps. Resort perfect for families good places to eat also has supermarkets and safe bathing for children.
Sat 01 Aug 2015
Marie Corr
Rated: Excellent. Perfect location with stunning views, ideal layout for large families. However need to be aware that only access to beach is via steep steps. Resort perfect for families good places to eat also has supermarkets and safe bathing for children.
Wed 01 Jul 2015
Peter Wing
Rated: Good. Situation of the villa and the local facilities
Fri 05 Jun 2015
Claire Charles
Beautiful views and a great location.
Mon 01 Jun 2015
Claire Charles
Rated: Good. Beautiful views and a great location
Take a look at some of our recent reviews below: