If you're looking for holidays without the worry of cancellation charges then look no further. We're delighted to introduce our 100% Refund Guarantee on a large selection of our villas, allowing you to have free cancellation on your villa holiday should you be unable to travel due to UK Government advice or quarantine requirements either in your chosen destination or upon your return.
Book with confidence and enjoy a risk-free getaway for your 2023 villa holiday, at a time when free cancellation cover for villa holidays has never been more important!
How it works:
1. Book your 2023 villa holiday on our website or over the phone with one of our Travel Consultants. Free Cancellation cover will automatically be included in your basket, if applicable.
2. If on your date of travel, the official UK Foreign, Commonwealth and Development Office (FCDO) advice is against all travel to your chosen destination, OR you will be required to hotel quarantine either in your destination or upon your return, you'll be able to cancel your villa booking and receive a 100% refund.
Start your free cancellation villa holiday search now with complete peace of mind!
*Terms and Conditions apply.
Terms and Conditions
You will be able to request a full refund of the price paid for your villa booking, if on your date of travel, the following conditions are met:
Your villa booking was made on or after 07/10/2021.
Your booking was made for a villa to which the offer applies, which will show if available for your chosen dates during your booking journey.
The UK FCDO or Government in your country of residence advises against travel to your destination due to COVID-19 on your travel date.
There are COVID-19 restrictions in your destination country preventing you from being able to travel to that destination.
You are required, due to COVID-19, to quarantine in a hotel on arrival in your destination country.
You are required, due to COVID-19, to quarantine in a hotel on return to the UK.
Our terms and conditions and suppliers' terms and conditions will apply for ancillary products such as car hire and transfers.
All other standard booking terms and conditions apply.
Villa Summary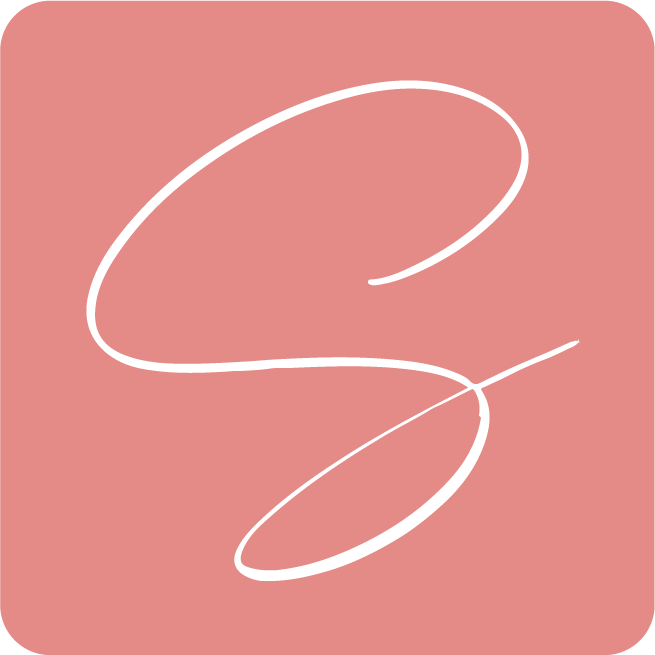 Infinity Pool
Sea View
Air Conditioning
This exceptional four-bedroom villa makes quite the design statement. With a contemporary, cubist exterior and a mosaic tiled, free form pool, Villa Tin Uno stands out from the crowd. Relax on a poolside sun lounger and admire incredible views over the Balearics towards the Mediterranean. An open BBQ and pergola with dining table and chairs also feature, making outdoor dining an easy choice. Cleverly designed to maximise the incredible vista, Villa Tin Uno has lots of floor to ceiling sliding, glass doors. 
Set on two levels, enter through a large, wooden door. Two of the four bedrooms are situated on this level. They open out directly onto the terrace and pool area. Imagine waking and jumping straight into the water! Two additional bedrooms are on the upper tier, one featuring gorgeous panoramic views. In total the villa can accommodate up to eight guests. The living and dining quarters are on the upper tier, with a modern, fitted kitchen, lounge and dining area. Tin Uno is located next door to both Tin Dos and Tin Tres, making it an ideal choice for large families and friends by renting together. 
The villa is located mid-way between the two popular fishing villages of Na Macaret and Port Addaia. A fantastic sandy beach can also be found at Arenal den Castel itself.
**Due to the San Joan Festival, all bookings which include 22nd – 24th June, we shall only accept Family bookings. 
Changeover Days
Usual day is Fridays.
April - November is fixed, flexible at any other times.
Check in and out times
Check in: 16:00
Check out: 10:00
Wi-Fi included
Ground Floor
Double Bed, Air Conditioning Cold Heat, Doors to Terrace Gardens
Walk In Shower, Toilet, Basin
Double Bed, Air Conditioning Cold Heat, Doors to Terrace Gardens
Walk In Shower, Toilet, Basin
Outdoors
Covered Terrace(s), Open Terrace(s), Sun Loungers, Garden Furniture
Outdoor Private Pool, Pool Size: 8.00m x 4.00m, Pool Depth: 0.80m - 1.80m, Infinity Pool, Steps Access,
First Floor
Oven, Hob, Microwave, Dishwasher, Fridge Freezer, Washing Machine
Comfortable Seating, Smart TV, Music System, Dining Facilities, Balcony
Double Bed, Balcony, Air Conditioning Cold Heat
Twin Beds, Balcony, Air Conditioning Cold Heat
Mobility Statement
This villa is in an exceptionally hilly/mountainous area. To access the villa there is a path which is 108cm wide along with 19 steps up to the villa itself. The front door has a width of 154cm and other doors that access the pool area are the patio doors from the bedroom on the right which are 153cm and the patio door from the bedroom on the left which is 140cm wide. The grounds are flat/tiled and the pool has roman steps to enter. There are two steps down to pool from main entrance door, one large step down to pool from bedrooms. The widest bedroom door on the ground floor is 66cm wide which is either of the two bedrooms on the ground floor and the widest bathroom door on the ground floor is also 66cm wide which is either of the two bathrooms on the ground floor. The door into the kitchen/dining area is 66cm wide and the door into the lounge area is 94cm wide. 
Tourist Licence
VT 575 ME
Important Information
During the winter period, October – April, temperatures can drop considerably especially in the evening and overnight. Heaters can be added to your booking in the extras page where available.
For your own safety please do not use inflatables inside the infinity pool or sit, walk or stand on the infinity pool edge. Children are to be supervised at all times.
Nearest Airport
Menorca Airport (MAH)
Resort Description
Our villas in Arenal d'en Castell, on the beautiful Spanish island of Menorca, provide holiday bliss for family breaks. Hugging the cliffs on the island's rugged northern coast, Arenal d'en Castell is the perfect base to enjoy a relaxing holiday. Its horseshoe-shaped bay is complemented by soft sand and calm, shallow waters, making this small resort an excellent option for those travelling with younger children. If you prefer to avoid driving whilst on your villa holiday in Arenal d'en Castell, you can use the mini-train that conveniently rides around the resort. If you're an avid golf fan, swing at the Championship course in nearby Son Parc.
Tue 03 Aug 2021
Richard Betts
Lovely view over the hills out to sea. 15 min walk to the beach, and some local restaurants. Nice pool and lots of space.
Tue 15 Oct 2019
Lee-Ann Waddington
Absolutely loved the villa and location with the view, amazing. The small hill to get access to the villa is definitely worth it. It definitely keeps you fit though. A10 mins walk to the supermarket and about 20 mins to the beach, location lovely and quiet, great for families. Only thing that let it down was the amount of flies, mosquito and wasps but thats not the villas fault! Well equipped with everything you needed for cooking. We would definitely come back to this resort and villa.
Mon 09 Sep 2019
Sian Goddard
Absolutely stunning villa, rooms all huge with so much storage. Kitted out really well hairdryer in all 3 bathrooms, extra toilet in laundry room. Views from the villa & pool beautiful we had an amazing 2 week holiday. It is on quiet a steep hill & good 10 minute walk to local shop/restaurants then another 10 minutes to beach & lots more restaurants but we like a nice walk on holiday.
Mon 05 Aug 2019
Kevin Kelly
Beautiful villa, everything you could need.
Tue 07 May 2019
Gregor Scott
Our stay was wonderful. We were very satisfied with everything the villa offered. Nothing beats the view onto the sea from the rooms. It was incredible.
Tue 13 Nov 2018
Janette Skinner
Excellent and spacious well equipped modern villa. Very good for children having the lounge and kitchen as well as 2 bedrooms upstairs so with the pre booked stair gate you knew that the children wouldn't be able to access the pool without supervision . Also dining outside upstairs there was the benefit of a great view. Quiet location, no traffic, we didn't need to hire a car although the walk to the beach and restaurants was about 20 minutes and small shop was about 10 minutes at the most. Thoroughly recommend this villa.
Tue 13 Nov 2018
Cheryl Shannon
Excellent stay.
Tue 13 Nov 2018
Stephen Black
Tin Uno is a very bright modern villa with loads of storage and great sea views. If you have babies/ buggies be aware you go up 18 steps from the road to the patio. Everything we needed was there. Every villa company is different so I would recommend requesting a rep visit as there is no resort map or helpful information in the villa other than the usual property magazine and basic blurb. We ended up researching online. 2 large hotel complexes nearby (no noise at night from either - great!) and a 20 minute walk to Arenal which has nice restaurants overlooking the bay. Lovely relaxing trip.
Fri 01 Sep 2017
Richard Tomlinson
Clean, spacious, high-quality villa full of natural light. Great balcony and outdoor dining area, plenty of outdoor space with a good sized swimming pool. Quiet hillside location overlooking the ocean, Mahon a 20 minute drive away, lots of excellent beaches around this end of the island too. A great spot. Recommended!
Wed 17 May 2017
David Hunte
Villa Tin Uno was terrific, as 2 young families travelling together we couldn't have wanted more.
Mon 01 May 2017
jeffrey norton
villa was spacious and clean and situated not too near the busy family hotels but near enough to the supermarket and restaurants which were ten minutes away on foot. Total peace and quiet.
Sat 22 Apr 2017
Rosemary Brooke
Villa was spacious, well equipped and spotlessly clean. The sea views were stunning and although it was too early in the year for the pool, it looked magnificent.
Sat 22 Oct 2016
Christopher Brown
Well situated, with great pool and fantastic views.
Fri 16 Sep 2016
Patricia Holman
Beautiful views and spacious, well equipped clean villa. Lovely pool. Arenal d'en Castell a stunning bay.
Tue 23 Aug 2016
michelle berry
Stunning views and villa to match
Mon 01 Aug 2016
Anonymous
It was like new - very well appointed and ideally located with such a view
Fri 22 Jul 2016
Barry Davies
It was like new - very well appointed and ideally located with such a view.
Fri 15 Jul 2016
Robert Emmerson
Excellent views.
Fri 01 Jul 2016
Paul Kennedy
Lovely spacious Villa, well equipped with all you need. Short walk to nearest supermarket and a few bars/restaurants. Pool was lovely, clean a nice temperature.
Fri 24 Jun 2016
Paul Kennedy
Lovely spacious Villa, well equipped with all you need. Short walk to nearest supermarket & a few bars/restaurants. Pool was lovely, clean & a nice temperature.
Sun 22 May 2016
Linda Deacon
The villa had everything we needed. It was even better than the photos. The setting was wonderful.
Sat 12 Sep 2015
Marian Garland
The villa had a beautiful view. The showers were excellent. The air con worked well. The pool was lovely. The beds were comfortable. Plenty of space. Plenty of storage. Easy walk to beach. The laundry facilities were great
Tue 01 Sep 2015
Mrs Garland
Excellent - The view from the villa is spectacular. The villa is large and spacious and comfortable with a modern decor. The location is fairly quiet and it is situated in a beautiful place. There is a small supermarket and shops within walking distance.The beach is long and beautiful with restaurants and facilities nearby. It is ideal for families.
Fri 17 Jul 2015
Kristian Bridgeman
The villa was located in a peaceful and pleasant area near to shops and local restaurants.
Fri 03 Jul 2015
Judith Williams
The villa was very good with a fantastic pool and in a lovely location with beautiful views looking out towards the cost. However although the villa was very good it did lack some important items which I feel should be addressed by the owners
Fri 05 Jun 2015
Margaret Addley
The villa was fab, everything was perfect for us, although it wouldn't suit tiny tots. The beach was lovely, perfect for swimming in the sea. Although a quiet area, enough restaurants and cafes for us, perfect for a chillaxed holiday!
Mon 01 Jun 2015
Margaret Addley
Excellent - The villa was fab, everything was perfect for us, although it wouldn't suit tiny tots. The beach was lovely, perfect for swimming in the sea. Although a quiet area, enough restaurants and cafes for us, perfect for a chillaxed holiday!
Fri 29 May 2015
Andrew Bluck
Clean good quality furnishings very good pool the view was exactly as advertised which was fantastic. Outdoor furnishing. Sunbeds etc were also of very good quality everything was immaculately clean .
Wed 01 Oct 2014
Mrs Garvey
Rated Excellent, Fantastic villa in perfect location.
Wed 01 Oct 2014
Anonymous
Beautiful Villa in quite a quiet area. We went end of season so there wasn't much to do locally so we hired cars and travelled around this beautiful island. Villa was spectacular, views amazing. People we booked with catered for all our needs especially for my young baby nephew. Travel cots, pushchairs, high chairs, car seats. (Yes, 2 of each!) Great island - this is where I would like to retire to!
Sun 01 Jun 2014
Mr Drake
Booking easy and local rep very good. Villa and pool fantastic with brilliant views
Sun 01 Sep 2013
Mr Mussett
Rated Excellent. This spacious modern villa was beautifully clean and well presented. The decor was modern and the kitchen extremely well equipped. We were a two generation family and we were able to occupy different floors with ease. Upstairs balconies made the best of the beautiful sea views. First class!
Thu 01 Aug 2013
Anonymous
The villa was absolutely spotless, the maids changed the towels midweek and the pool was cleaned at least twice whilst we were there for a week. The bedrooms downstairs were very spacious and both had en suite facilities. Up the stairs led onto a large open living/dining area. The kitchen was well equipped. There were a further 2 bedrooms, bathroom and a utility room with washing machine on this level. The balcony over looked the pool area and had great views out to sea. The nearest shop was about 10 mins walk away and is reasonable priced. There are also 3/4 restaurants located in a small square next to the supermarket.
Mon 01 Oct 2012
Angeles Martorell
Rated: Good
Take a look at some of our recent reviews below: