Things to do in Kefalonia
Kefalonia: The Ionian's Largest Island
Kefalonia sits amongst various other exotic Ionian islands but is renowned for being the biggest and most diverse. Kefalonia is much loved by holidaymakers and natives alike, it is a beautiful island and one you're likely to see on the front of postcards and various other marketing materials.
Greek Island holidays have become even more in demand over recent years, Kefalonia villa holidays in particular are on the rise and there's no wonder why. Holidaymakers are benefitting from the strong Mediterranean climate along with short flights, miles of coastline, endless sightseeing opportunities and a variety of shopping scenes. However, if you fancy visiting a destination where all of this and more is possible yet you crave something a little different as well; Kefalonia is the holiday destination you've been dreaming about. Before taking your Kefalonia villa holiday have a read about some of the amazing things on offer here.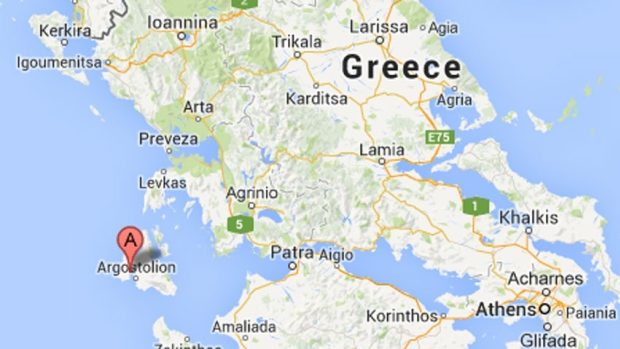 World famous Myrtos Beach
Myrtos Beach is one of Kefalonia's most popular beaches and sits surrounded by huge limestone covered cliffs. Many will visit this delightful exotic beach at least once during their trip to the island. The beauty of this stunning beach and its surroundings will leave you speechless! Head out to this stunning and surreal beach during your Kefalonia villa holiday and be truly amazed by the crystal clear waters, seamless coastline and the feel of fine white sand between your toes.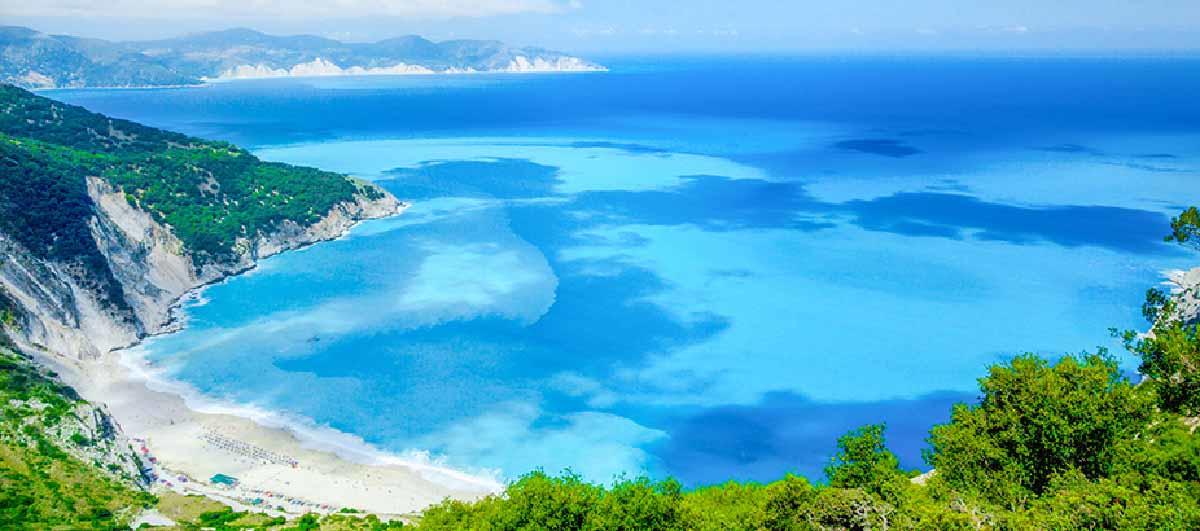 Daytrip to the Caves!
A Kefalonia villa holiday just wouldn't be as exciting without a day trip out to the island's most famous attractions!
The Drogorati Cave was discovered around 3 centuries ago after an earthquake uncovered an entrance to the cave. This extraordinary cave system was opened to the public for the first time very recently in 1963 and has since developed into one of the most popular visitor attractions on the island! Close by you'll also find the famous Melissani Cave and Lake; Take a boat ride through a long tunnel into the Melissani Cave where a large opening at the top of the cave allows floods of sunlight creating colourful and bizarre light displays in the clear waters. Due to the close proximity of both caves guests can visit both in the one trip if they choose to. For those who book a Kefalonia villa holiday this is a must visit attraction as cave systems as fascinating yet as natural as these are incredibly scarce today.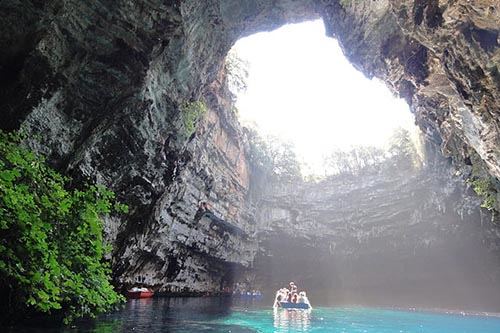 Take a Sun Cruise
During your Kefalonia villa holiday be sure to head out on a Sun Cruise! You'll love the fantastic choice of boats provided but for most the glass bottom boats win this one hands down! During your Sun Cruise you'll not only be able to see right to the bottom of the deep blue see but snorkelling, lunch and various other water sports are also on the agenda, followed by fun-filled karaoke on your way back. Taking a sun cruise is certainly one way to leave the island with some amazing memories and is definitely worth looking into during your Kefalonia villa holiday.
Enjoy cocktails by the beach in Skala
Skala is a vibrant and lively part of Kefalonia, full of bars and restaurants. Many like to come here to sit on the beach and enjoy cocktails. The restaurants here are also fabulous and worth checking out if food is high on your agenda when on holiday! Stay in one of our Skala villas during your Kefalonia villa holiday and live amongst the vibrant and energetic atmosphere the island has to offer. 
Just relax
Just relaxing is one of the best things to do during your Kefalonia villa holiday. Although parts of the island offer the best in nightlife and Skala is full of lively bars and restaurants, Kefalonia really is the perfect place to just chill out! Take a dip in your private pool or relax on your sun lounger, with the sun beaming down; your favourite book in one hand and icy cold lemonade in the other. If you choose to venture out of your Kefalonia villa head up to the nearest beach to catch some rays and enjoy the cool breeze by the gorgeous Mediterranean.