If you're looking for holidays without the worry of cancellation charges then look no further. We're delighted to introduce our 100% Refund Guarantee on a large selection of our villas, allowing you to have free cancellation on your villa holiday should you be unable to travel due to UK Government advice or quarantine requirements either in your chosen destination or upon your return.
Book with confidence and enjoy a risk-free getaway for your 2023 villa holiday, at a time when free cancellation cover for villa holidays has never been more important!
How it works:
1. Book your 2023 villa holiday on our website or over the phone with one of our Travel Consultants. Free Cancellation cover will automatically be included in your basket, if applicable.
2. If on your date of travel, the official UK Foreign, Commonwealth and Development Office (FCDO) advice is against all travel to your chosen destination, OR you will be required to hotel quarantine either in your destination or upon your return, you'll be able to cancel your villa booking and receive a 100% refund.
Start your free cancellation villa holiday search now with complete peace of mind!
*Terms and Conditions apply.
Terms and Conditions
You will be able to request a full refund of the price paid for your villa booking, if on your date of travel, the following conditions are met:
Your villa booking was made on or after 07/10/2021.
Your booking was made for a villa to which the offer applies, which will show if available for your chosen dates during your booking journey.
The UK FCDO or Government in your country of residence advises against travel to your destination due to COVID-19 on your travel date.
There are COVID-19 restrictions in your destination country preventing you from being able to travel to that destination.
You are required, due to COVID-19, to quarantine in a hotel on arrival in your destination country.
You are required, due to COVID-19, to quarantine in a hotel on return to the UK.
Our terms and conditions and suppliers' terms and conditions will apply for ancillary products such as car hire and transfers.
All other standard booking terms and conditions apply.
Villa Summary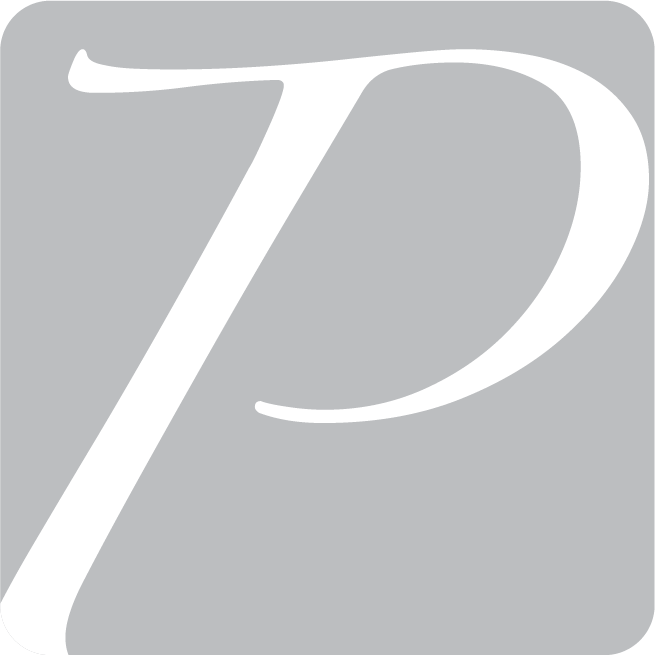 Complimentary Pool Towels
Sea View
Air Conditioning
Brand newly completed in August 2017, Villa Del Cielo and its' neighbour, Villa Della Luna have been the dream of their owner for a few years and the finished result will not disappoint! Just outside the centre of Lourdas village, where there is easy access on foot to a good choice of restaurants and shops, including a supermarket. Del Cielo is set at the end of a small access lane with nothing between the villa and the  sea except a beautiful, peaceful green and wooded hillside. This villa has the perfect combination of peaceful, restful setting but proximity to facilities. All areas of the house and terraces offer open sea views, framed by the unspoilt wooded slope. The glorious beach at Lourdas is a very short car ride away or can be reached on foot via a footpath about 15 minutes walk, although it is a steep climb on the way home. Del Cielo is smart and contemporary, decorated and furnished in neutral tones and we are sure will prove the ideal base for a truly relaxing break.The length and design of the pool makes it perfect for those you enjoy a swim and can clock a few lengths.
Changeover Days
Usual day is Sundays.
Mid-May - October is fixed, flexible at any other times.
Check in and out times
Check in: 16:00
Check out: 10:00
Wi-Fi included
Ground Floor
Flat Screen TV, Sat TV Few English Channels, DVD Player, Comfortable Seating, Dining Facilities, Air Conditioning Cold Heat, WiFi
Oven, Hob, Microwave, Dishwasher, Fridge Freezer, Washing Machine
Double Bed, Doors to Terrace Gardens, Air Conditioning Cold Heat
First Floor
Twin Beds, Balcony, Air Conditioning Cold Heat
Double Bed, Balcony, Air Conditioning Cold Heat
Outdoors
Covered Terrace(s), Alfresco Dining Facilities, Brick Built BBQ, Sun Loungers, Parasol, Garden Furniture, Brick Built BBQ, Mature Gardens
Outdoor Private Pool, Pool Size: 10.80m x 3.80m, Pool Depth: 0.90m - 1.70m, Ladder Access, Poolside Shower,
Mobility Statement
This villa is in an exceptionally hilly/mountainous area. To access the villa there is a path which is 100cm wide which leads up to the villa itself. The front door has a width of 80cm and other doors that access the pool area are 180cm wide. Paths from the villa to the pool are 90cm wide and the grounds are even/tiled. The pool has laddered steps into the pool. The widest bedroom door on the ground floor is 75cm wide which is the double room and the widest bathroom door on the ground floor is 70cm wide which is the shower room. The door into the kitchen/dining area is 90cm wide and the door into the lounge area is 80cm wide. *Please note that although every effort has been made to ensure the information provided is accurate, errors can occur and if you need to find out more specific information about the villa, please do not hesitate to contact us.
Tourist Licence
0830K133K0813800
Important Information
Please note: Due to the location of the villas, access to the main entrance is restricted for minibus transfers. Guests may be asked to walk the last 30m to the entrance.
For your own safety please do not use inflatables inside the infinity pool or sit, walk or stand on the infinity pool edge. Children are to be supervised at all times.
Nearest Airport
Kefalonia International Airport (EFL)
Resort Description
A medium sized quiet family resort on the south coast between Argostoli and Skala, the Bay of Lourdas boasts a long glorious sandy beach, along with some some pebbly sections and a calming crystal clear blue sea.
Mount Aenos towers behind and our villas are located in beautiful wooded areas offering fantastic sea views. There are a few shops, Minimarkets and several cafés and bars and the choice of restaurants covers traditional Greek family restaurants, fish and seafood restaurants and International cuisine. A good selection of restaurants, both on the beach front and up in the village centre as well as clinging to the steep hillside separates the beach from the main road and gives holidaymakers plenty of choice.
Sat 06 Aug 2022
Andrew Gaw
Lovely villa, lovely setting overlooking the sea and zante across the water. The villa was spotless, had everything we needed. Only problem for us was our youngest (3years old) , we didn't want him sleeping upstairs due to the marble spiral staircase which was too steep and we would have been worried about him wandering downstairs on his own. That said that's our problem and was easily overcome by one of us adults chose to sleep downstairs with him. Villa setting is beautiful, location for local amenities is not so great. You need a car especially if taking young children, in that heat and the steep hills you can't walk to the beach with children . All in all had a wonderful relaxing time in this very private villa.
Fri 15 Jul 2022
Ian Burnett
Lovely views and an excellent Villa
Wed 06 Jul 2022
Ron Thomas
Villa Del Cielo was a perfect location for us with unspoilt views of the ocean. The location provides a great deal of privacy because the nearest villas are a good distance away and without a great view of this villa. Facilities were excellent and the villa very clean. The pool is an excellent size and very clean. The nearby supermarkets and tavernas are up a steep hill and about a 10 minute walk so not good for people with mobility issues but was no problem for us. Most Tavernas are not open during the day, only after 18:00, but are good quality and value for money in our opinion. Kefalonia was a level above the rest for us. Importantly we also felt the phone support from Solmar Villas was very good and responsive to a couple of small issues through calls and messaging. We would not hesitate to stay here again.
Thu 16 Jun 2022
Barry Roberts
The infinity pool, BBQ and location for local restaurants and supermarket.
Tue 17 May 2022
Ian Brindle-Jack
Fantastic location perfectly perched with a view across the bay. Ideal for access to local shops and restaurants we thoroughly recommend both Solmar Villas and this beautiful location to all.
Tue 05 Oct 2021
David Gibson
We loved our time at Villa Del Cielo. The sea views are breathtaking and you get the most fabulous sunsets each evening. The mountainous views behind the villa are fab too. We had a car which made it easy to travel to beaches and tavernas and you have ample parking on your own driveway. If you don't have a car it's not an issue as there are lots of local tavernas within walking distance, we visited a couple and both were really nice with amazing views. Near the tavernas are a few small supermarkets, well equipped for holiday makers but there is also a large Lidl 20 minutes drive away near Argostoli. It's a short uphill walk as you leave the villa, less than 5 minutes walk to the nearest taverna and about 10 minutes to the nearest supermarket. The villa is great, very modern, clean and has everything you need. The tv shows some English programs on various channels throughout the day. The villa is well equipped with things you'd need throughout your stay and the beds are very comfy. We had a mid week bedding change which was a nice touch. The pool was a little chilly but very refreshing when you get too hot and after a length or two looking at the view it was fine. It really is a great pool to swim in. The location is great, very peaceful and quiet with lots of beaches nearby. We were very impressed with our villa and with Solmar and have already booked through them again.
Thu 02 Sep 2021
Andrew Boucher
Great Villa in a good location, we had a great week here.
Tue 17 Aug 2021
Patrick Abbott
The villa was set in a great location for us; close to the airport and capital, beaches and activities. Also restaurants within walking distance. The view was lovely and, what was especially nice was that it was in a quiet residential area without the usual jam packed holiday estates. The Covid protocols were good; gel provided in the villa and a midweek change of linen (self or with cleaners). The infinity pool was a good size and made for a relaxing experience. We didn't use many of the cooking facilities as there were sufficient restaurants within walking distance. A family of five, we ate out with meals ranging €60–120. Within walking distance there were three mini-markets and a bakery. The layout of the villa was perfect: open plan downstairs with three good-sized bedrooms and everything kept spotlessly clean. The bedrooms were minimally furnished but well appointed with good air conditioning. External electric shutters on every room perfectly eliminated any sunlight and helped keep the rooms cool during the day. The flynets on each window were also a great benefit. I recommend car hire as the beach is not an easily walkable distance. There is a trail down to the beach however it is steep and in hot weather I suggest you drive to one of the nearby beaches. There was Wi-fi, however, it was intermittent and of very low speed so we had to rely on our phones for any coverage (essential if you have pre-booked Covid video tests). The villa owner lives nearby and was on hand very quickly for any requests that we had. I would also praise the Solmar team, especially Samantha, who was very responsive to any issues or requests. Thanks for a relaxing break!
Tue 18 Aug 2020
Mark Little
A good villa in an attractive location. We enjoyed Lourdas - attractive, sufficient restaurants without being over developed. We appreciated the air conditioning at nights.
Wed 11 Sep 2019
Nick Poulton
Best Villa we have stayed in by far, the resort of Lourdas is lovely. Communication from Solmar villas was excellent we couldn't have had a better time, wonderful in every respect.
Wed 21 Aug 2019
Sarah Rogers
The villa was beautiful. A nice modern design with everything fresh and clean. An incredible view which created a fantastic backdrop day and night. The facilities were also excellent - and all easy to use and in working order- we had a couple of small hiccups with power problems which were sorted quickly with a quick call to the rep. The only downside to this villa is the steep climb up to the village- You do need a car with this villa- not great for pushchairs or heels! We honestly wouldn't let this put us off booking again though as it was a small price to pay for the wonderful stay that we had!
Thu 25 Jul 2019
Catherine Mason
A beautiful villa with amazing sea views. Excellent air conditioning and insect screens. We loved that Lourdas is unspoilt but with a good choice of small supermarkets, places to eat and a bakery.
Wed 17 Jul 2019
Kim Taylor
Fabulous villa, fabulous views, fabulous pool. Would definitely visit again. Car advised as long uphill walk back from beach. Lourdes beach superb for relaxing, swimming, snorkelling, and eating. Great unspoilt small resort.
Wed 03 Jul 2019
Christopher Smart
Pleasant villa in wonderful location. Would certainly consider staying again. However a couple of bits outside the property don't seem to have been quite finished and the access road can be a bit challenging in a car.
Tue 02 Jul 2019
Christopher Smart
Pleasant villa in wonderful location. Would certainly consider staying again. However a couple of bits outside the property don't seem to have been quite finished and the access road can be a bit challenging in a car.
Wed 19 Jun 2019
Andrea Hanby
We had a really lovely 2 week holiday at the villa, it is as beautiful as the pictures show. We were very happy to see all the doors and windows had mosquito nets , which was not detailed on the website - no bites received :) The location is within walking distance of at least half a dozen restaurants and a couple of supermarkets (although uphill!) The cleaners came twice a week to change the towels and linen and were very friendly. We cannot fault our time and wish we were still there. We have no hesitation in recommending the villa to anyone.
Thu 15 Nov 2018
Dale Abbiss
The villa was in a beautiful, peaceful location. The panoramic sea views from the house were stunning and we found it very hard to leave the house and explore the rest of the island.
Wed 14 Nov 2018
Sheldon Cuthbert
Ten out of ten all the way.
Wed 14 Nov 2018
Kathryn Thorn
An absolutely fabulous villa in a great location. A few restaurants within walking distance and some lovely beach front bars and restaurants a very easy drive away at Lourdas beach. Lourdas beach is beautiful - quiet and pretty - as is Kefalonia. It is a wonderful island.
Tue 13 Nov 2018
Charlotte Stevens
We had a great holiday, Villa was amazing. Not as close to the beach as first expected but we had a car so it was fine!! Great views and there were 3 cows each morning grazing in the land out front.
Tue 13 Nov 2018
Mr Nicholas Deere
Great views and resort was very chilled, though not suitable for those with mobility difficulties.
Tue 13 Nov 2018
Lorraine Mees
My family of 6 stayed in this Villa July 2018 and it has been one of my best holidays with the family. The Villa is beautiful with plenty of room for my teenage children who were satisfied with the wifi. The views are to die for. The local restaurants are all good with only a short walk albeit a steep one. Would definitely return to this villa. Idealy need a car for the beach but there is a steep 15 min walk down a footpath.
Take a look at some of our recent reviews below: